651 Views
Social media offers a wide array of benefits to marketers seeking to grow their brand in 2020. But as social media prospers, it's important that we look to tools and tech to help us expedite our marketing and stay on the top of our social strategies.
If you're a social media marketer looking to optimize your marketing in 2020, read on to discover four vital tech tools to help you achieve it.
Plan Ahead with a Social Scheduling Tool
Coordinating a social media campaign can be a cumbersome task. Between creating fresh content, writing up accompanying copy, and finding the right visuals, it easily gets demanding, not to mention the time you need to post all your content at the right time and on the right platform.
That's why social scheduling tools are essential.
These tools let you plan, bulk upload, and manage your social posts using a single dashboard. You can schedule each post to get published at a certain time, saving you time and stress into the bargain.
There are lots of different but great scheduling tools you can use. Apps like Sendible or Hootsuite are great because they cover most of the major social platforms, such as Facebook, Twitter, and LinkedIn.
For Instagram, Planoly is a handy tool that lets you plan your feed in advance, so you can test what it looks like in a grid view — very handy. Similarly, Pinterest has a few good options available, with the best being Tailwind.
Most of these tools are simple and easy to use. That said, it's always worth doing a few free trials of each before settling on the tool (or tools) that work for you.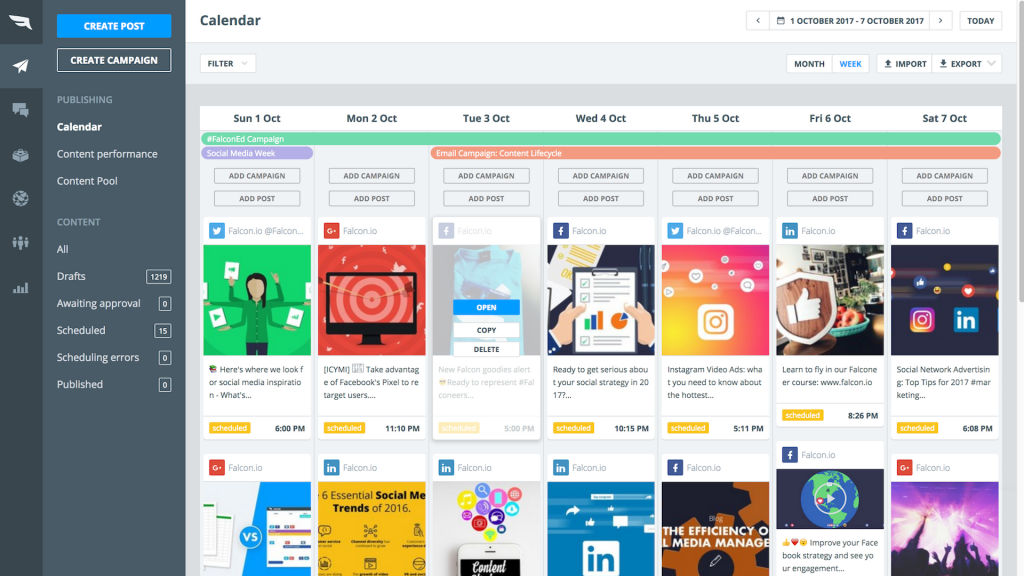 Tap into Conversations with a Social Media Listening Tool
Every day, countless people have conversations on social channels— Facebook, Twitter, LinkedIn, Instagram, Tik Tok. These conversations span everything ranging from personal tastes, film preferences, love lives and work to brands and businesses.
These conversations are a ripe opportunity for marketers to learn more about their customers, pivot their marketing strategies, manage their reputation online, and more.
Social listening tools such as Falcon.io help you stay on the top of these conversations in real-time. They can be set up in such a manner that whenever someone mentions or tags your brand online, you receive a notification.
This can help you identify a situation that might be potentially damaging, for instance, if a customer is complaining about your brand on social without tagging you in their social post.
In this situation, you can quickly reply to the complainant, help them resolve their query and, crucially, take the conversation into direct messages so you can deal with it privately. In this way, social media listening tools let you handle reputation management, giving you control of your own PR.
There are an array of social listening and monitoring tools available to you, so as with your scheduling tools, try a few before investing first. Many tools provide you with integrated scheduling and monitoring features, so you can save money by buying just one all-in-one tool.
Keep Your Data Secure with a VPN
A crucial element of social media marketing (indeed, digital marketing as a whole) is checking out what your competitors are up to. Checking out your competitors' social profiles, websites, and other online channels is a great way to better your own social strategy and identify areas for improvement.
However, competitors get notified when you're viewing their website (as you inevitably will if you're checking out their social channels). Virtual private networks (VPNs) cloak your presence and let you monitor your competitors undetected.
In addition to protecting yourself against competitors, VPNs also offer security too. During your social media marketing, you inevitably handle sensitive customer information — a ripe opportunity for unscrupulous hackers. VPNs let you do your job without worrying about malicious parties attempting to compromise your customer data.
There are plenty of paid tools for this, but free options can be just as effective — this list by What's My IP shows you a number of free VPNs you can use to disguise your IP address. It's a simple addition that keeps you secure and compliant with your marketing.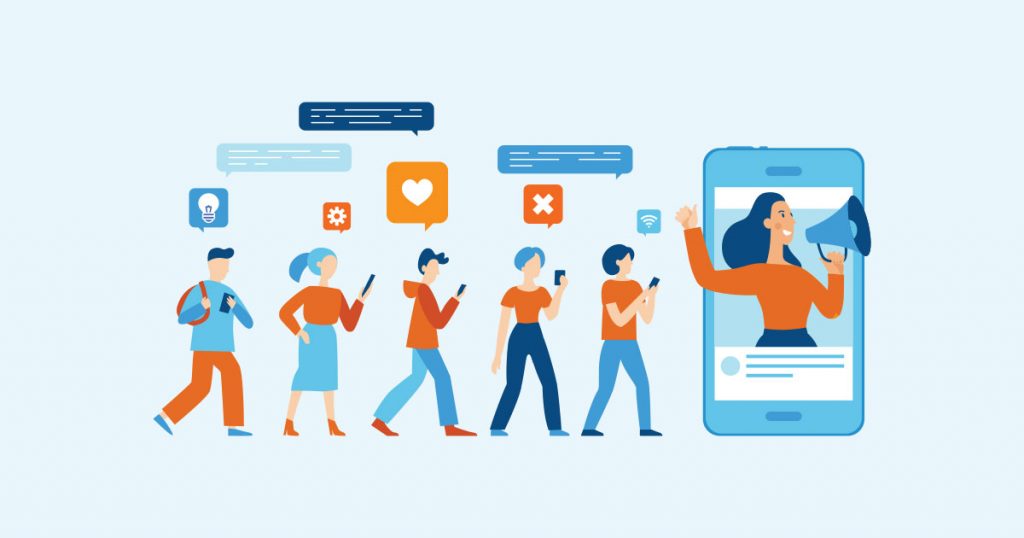 Find the Right Influencer with an Influencer Marketplace
Notwithstanding a few setbacks in recent years (the Fyre Festival scandal, for example), influencers remain an effective way for social media marketers to connect with their target audience and amplify their brand.
Influencers offer brands the chance to connect with new or existing consumers in a fresh, trusted way. By virtue of their trust, unique tone of voice, and unbranded approach, influencers help nurture genuine relationships between brands and customers that are both organic and sincere.
Of course, with so many influencers out there (and with more appearing every single day), identifying and collaborating with these social stars can be challenging. In such a scenario, it's worth considering dedicated influencer marketing platforms to make this process easier.
Influencer marketplaces such as Upfluence are great for brands seeking to find the right social star for their next campaign. You can search based on keywords, hashtags, industries, metrics, and other useful identifiers, so you can find the perfect influencer who best suits your brand and niche.
Once you've found the influencer for you, you can use these influencer marketing platforms to reach out to them, negotiate prices, and collaborate, all in one space. And thanks to the option to filter by price, even small businesses can find an influencer to work with.
Social media marketing is a powerful method of connecting with new and existing customers. But if you want to step up your game, you will have to lean on tools and tech. Take inspiration from the aforementioned list and find the best tech tools to help you ace social media marketing in 2020.