929 Views
At this point, you've probably heard that visual content can significantly boost your target audience's engagement. This simply means that adding images to your social media posts is really essential if you want to build your brand.
According to statistics, adding images on your Twitter tweets can actually boost engagement by up to 313%, and the same can be applied to Facebook posts. However, if you're starting out, you might probably wonder: "How exactly can I create such images in a quick and efficient manner?".
There are several firms offering social media management services for visual content creation. As it turns out, there are plenty of visual content creation tools available at your disposal. The best part is, most of them are even offered for FREE! Below, we have compiled 5 free visual content creation tools that will help you create visual content with ease. They're as follows:
PicMonkey is a free visual content creation tool that has a very user-friendly interface and is quite easy to use at the same time. It's basically a browser-based image editing tool that allows you to edit an image for your social media channels without the need to download an application.
Due to how easy it is to use the tool, you won't really need any learning curve just to work your way around it. You can even use the tool immediately without having to create your own account.
Working similarly as Adobe's Photoshop without all those complicated features, Pixlr lets you edit images or even create them from scratch. With a wide variety of features and functionality, this browser-based tool allows you to add effects or text to your image which you can then use in your social media posts.
It can also work as an extension to your Google Chrome browser, thereby allowing you to switch between online and offline use. However, due to the number of tools Pixlr has, it can be a bit complicated to use than PicMonkey. Also, it's not as user-friendly, but it does come with a variety of powerful editing options.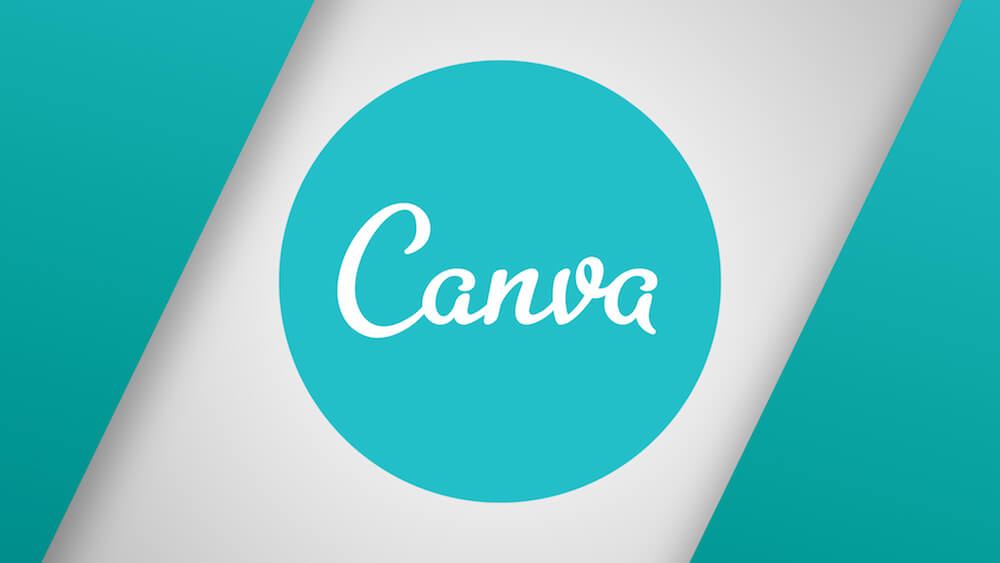 Canva is perhaps one of the most popular tools used for creating visual content on the internet. In fact, it's widely popular among small business owners, startups, entrepreneurs, and even those who simply want to build their own online presence. What makes Canva amazing is the fact that it's fairly easy to use and provides you with countless options in designing various types of images.
There are even tons of templates to choose from for various purposes including banners, infographics, and business cards. Even if you don't have any knowledge about photo editing, they do have a lot of tutorials that will help you learn and improve your skills. It also features preset image sizes for various social media websites including Facebook, Pinterest, Instagram, and Twitter.
You can use this content creation tool for free, but if you want to gain access to its more advanced features and more, you can subscribe to one of its monthly plans.
Designed to specifically target bloggers and marketers, Stencil is a tool that lets you create social media images with ease. Like the other content creation tools, it comes with a variety of templates to choose from. You simply have to pick a background or upload your own, then start adding your own elements onto it.
Basically, you are provided with a canvas where you'll add photos, icons, text, or quotes you want to add to it. Once you're done, you can play around with the customization options by dragging, cropping, adjusting sizes, applying filters, setting the transparency, changing colors, adding backgrounds, etc.
After that, you simply have to save your work, download it, then post it on your social media channels. It's also available for free, but you have the option to upgrade if you want more features.
Compared to the ones we've mentioned so far, Over is a bit different as it's intended for mobile users. It's basically an app that's available for both Android and iOS platforms. This simply means that you can get to edit and create stunning visual content all at the convenience of your smartphone.
As a mobile app, Over allows you to add design elements to your images with ease. You also have the option of adding text, picking a background or adding your own, and choosing your preferred font.
What Over does is turn a rather generic quote or phrase into an eye-catching image that will surely gain attention once posted in your social media channels.
Conclusion
All of these tools will help you create stunning and eye-catching images that will help boost engagement in your social media profiles. Your choice of which tool to use will depend on your needs as well as preference. If editing on your smartphone sounds good enough for you, then Over would be the better choice. However, if you're on your desktop or laptop, the other four will do best. Regardless, they all will give you the same benefits as long as they're used properly.
ABOUT THE AUTHOR
Rekha Pant, is an IT professional, B.Tech from RGPV University, Bhopal. Along with her IT profession, she has also evolved herself to become a fluent writer covering different topics in Digital Communication, Education, Marketing and IT. With her rare talent, she has published ace blog pieces as a guest on many websites. For more information about her, you can check her profile on LinkedIn.