10182 Views
Smartphones have transformed the way we perform day-to-day tasks. From booking a cab, paying bills to scheduling mission-critical tasks, our phones do it all for us. In fact, smartphones have become an extension of our lives today.
With 2.7 billion smartphone users worldwide and 178 billion mobile app downloads in 2017, the mobile application industry is burgeoning, with no signs of slowing down in the foreseeable future. This has provided a tremendous opportunity to technology players to bring in innovative apps with brand-new functionalities.
Let us discuss some emerging mobile app development trends for 2019 and beyond:
1) Android Instant Apps
You might have noticed that we do not use all the apps installed on our smartphones regularly. According to a report by TechCrunch, smartphone users use only 9 apps on an average on a daily basis. It means most of the apps just consume unnecessary space on our phones.
To overcome this issue, Google has launched a new feature for Android devices called Android Instant Apps. In Instant Apps, users just need to tap the app they want to use without requiring it to install it on their phones.
Users can access the app through Google Play Store and download it only if they find the app useful. Apps like Periscope, BuzzFeed can be thought of as a pioneer in this direction.
Those looking to develop an android application need to make sure it is compatible with Android Instant Apps. This will help prospects to access the desired features of the app without requiring to install it.
2) Accelerated Mobile Pages
Among other noteworthy mobile app development trends is Accelerated Mobile Pages or AMP.
AMP is a web component framework developed by Google in association with Twitter. AMP is a plain version of HTML that helps publishers and developers create mobile-friendly web pages that load instantly on all mobile devices.
An Accelerated Mobile Page is designed to be super lightweight and fast loading. In an AMP, the readable text content gets loaded first. Additional content such as images and ads are loaded only if the user scrolls the page.
When a page takes less time to load on a mobile device, it influences other aspects as well. It improves the visibility of the page on search engines, increases visitor engagement and improves conversion rate significantly. Webpages with a good AMP score thus gain an edge over pages that fare badly on this front.
3) Cloud-based Apps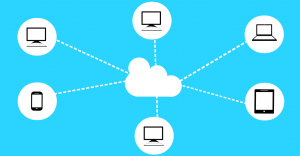 One of the most significant mobile app development trends is the rising popularity of cloud-based apps. When an application is developed over the cloud, it becomes easy to store and secure data and execute heavy tasks.
Developers can update a cloud-based app by simply uploading a newer version on the cloud server. Then cloud-based apps do not consume too much space on the user's device either. They can be operated in offline mode and provide instant responses to the user's actions.
So, all in all, a cloud-based app comes with significant benefits for the end user as well as the developer.
4) Artificial Intelligence and Machine Learning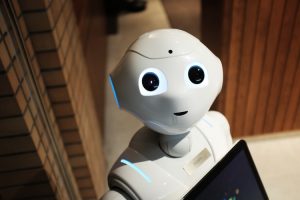 While Artificial Intelligence and Machine Learning have been there since the 70s, it is only recently that these technologies have undergone a significant breakthrough. AI-ML have, in fact, revamped the mobile app development industry.
Moreover, virtual assistants like chatbot are becoming highly popular in various genera of businesses all around the world, owing to the ease of their incorporation in mobile applications. Such bots can work as a personal assistant, enhancing the experience of mobile users to a great extent.  
AI-enabled assistants (bots) like Siri, Google assistant and Cortana have been crucial in delivering an optimal user experience. AI is, however, not limited to bots alone. Voice search, predictive text typing, recommendation engines and behavioral targeting are all examples of how AI-ML have made their way into mobile applications.
AI-ML make the apps 'smarter' by providing the necessary customization, a prerequisite for creating a highly personalized user experience.
AI-ML industry is flourishing at an unprecedented rate and it has been estimated that by 2021, 75% of enterprise applications will use AI.
5) Augmented Reality and Virtual Reality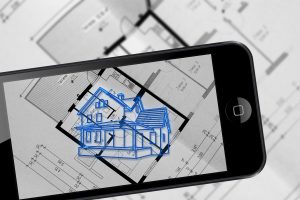 Augmented reality (AR) is a technology that uses sensors and digital projectors to add computer-generated images to the user's view of the real world. AR 'augments' perception of the real world with the help of digital technology.
The most well-known use of AR to date is Pokemon Go, the mobile game developed by Niantic that gained immense popularity in 2016. The game uses smartphone's camera to see the surrounding area and adds Pokemon to the area using AR.
The global AR/VR industry is estimated to reach $814 billion by 2025. With the launch of ARKit by Apple and ARCore by Google, we now have two robust platforms for the development of AR-based mobile apps.
ARKit and ARCore allow developers to access advanced AR tools that can be used to create a more immersive user experience.
Popular social media marketing apps like Instagram and Snapchat have been using AR for a while. AR in these apps allows users to add 3D stickers to their photos.
France-based start-up Augment has launched an AR app that allows users to see in 3D the products they intend to purchase. Furniture retailer Ikea's app Ikea Place allows users to virtually place furniture in their homes before purchasing it.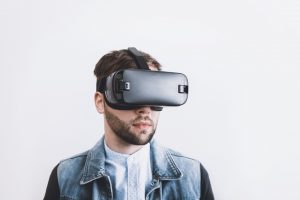 Virtual Reality (VR) may not be as popular as Augmented Reality but is gaining traction slowly. VR technology, so far, has been used for simulation of scenarios that are difficult to create e.g. simulation of the human body for medical students or simulation of space for astronauts.
The technology has now caught the attention of businesses that are developing apps to experience a virtual environment through smartphones.
Mobile apps such as Google Cardboard, VRSE and NYT VR can be used in conjunction with a Google Cardboard headset to create immersive environments that take the user into a different world.
6) M-commerce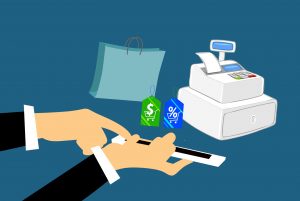 Mobile commerce (or M-commerce) has been growing at an unprecedented rate. The global revenue from mobile payments has increased from $450 billion in 2015 to $930 billion in 2018 (shown below) This growth can be attributed to the increased penetration of smartphones.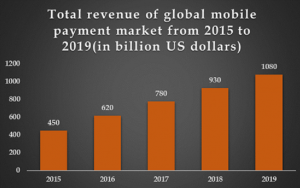 Source: Statista
E-commerce retailers like Amazon and Flipkart have highly personalized mobile apps that let users shop with ease. Most of the retailers, online and offline, now accept payments through mobile wallets. Then digital distribution platforms Google Play Store and App Store generate revenue through sales of digital content like mobile apps and games.
Compared to cash, mobile payments are considered a more flexible and convenient option. With the proliferation of mobile devices, the mobile commerce industry is poised for growth in the coming period.
7) Internet of Things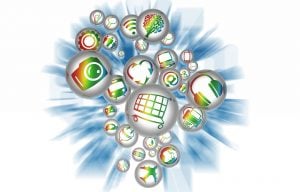 Internet of Things, or IoT has pervaded every aspect of our lives and has become a mainstream technology today. Wearables, smart homes and RFID sensors are some successful applications of this technology.
Most of the IoT applications require connection to a smartphone through a mobile app. In smart homes, for instance, all the devices are interconnected and are controlled through a mobile app.
Likewise, all wearable health devices have sensors that collect health data from the patient. This data gets transferred to a mobile app. The doctors study the app data to get critical insights regarding the patient's health.
8) App Security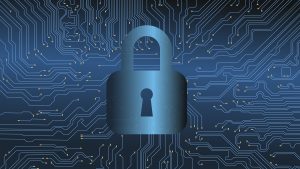 With mobile apps deluging the technology space, security has become a key concern for app developers. The internet is flooded with malware with potential security risks. Any security breach and the app owner loses the trust of its customers and prospects.
App users need to be assured of the fact that their data will not be misused by anyone including the app owner. A person skeptical of any app will refrain from downloading it.
App developers need to address key security concerns like data leakage, Wi-Fi interference and crypto jacking attacks while the app is still in the development stage.
9) Beacons and Location-based services
Beacons are wireless transmitters that emit a Bluetooth Low Energy (BLE) radio signals. A Bluetooth enabled device such as a smartphone app can recognize the beacon once it is in range.
Beacons are used for location-based searching and interaction and find extensive application in retail, travel and hospitality industry.
Beacon technology is soaring in popularity; it is estimated that there will be 500 million Bluetooth beacon units by 2024. This provides an opportunity to developers to build innovative apps that leverage this technology.
Wrapping it up
With technology innovating at the speed of light, new mobile app development trends are coming to the fore. Whether you are a flourishing entrepreneur or a technology enthusiast, you need to remain abreast of these mobile app development trends.
In case you need to build a state-of-the-art mobile application, click here.