1088 Views
For developers, their life mantra is, Eat, Sleep, Code, and Repeat. 
But what is its result?
Can you do anything with your apps other than launching them on the Play Store and App Store?
Did you lose your app amidst the millions of apps on the Play Store and App Store?
Do you want to market your apps online and on social media?
Well, if you're not asking these questions about your app, you're not really going to make a fortune out of it (If you ever thought you could!)
True; marketing an app is one of the biggest nightmares, factoring the millions of apps on the Play Store and App Store, and at least thousands of them related to your niche. So, if you want to construct a haven of a dedicated audience, you need little more than that. You don't want your app to be un-installed, like the other 25% of downloaded apps. 
After all, you've spent late nights building that app, and now, you can't let your hard work go to waste. 
So, how to practice noteworthy marketing tactics?
Just by including all the modern marketing channels! 
And what are some of the most contemporary and user-fueled marketing channels?
Well, the answer is the internet and social media. 
Fortunately, you have social media to market your mobile app, and it's highly influential when you need to create a consistent buzz around a product.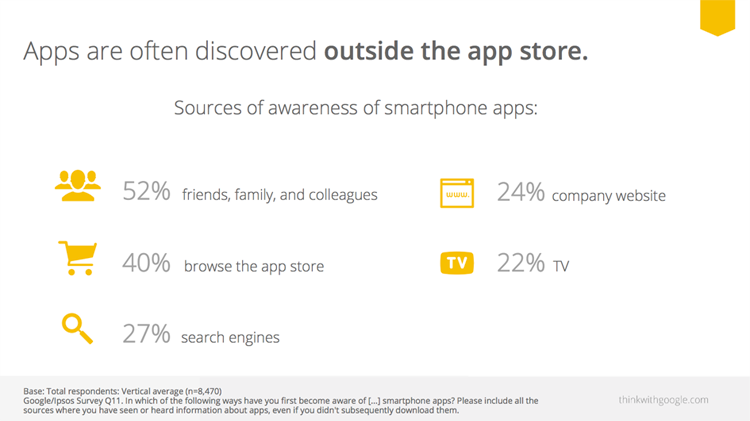 When thinking about how to promote an app on social media, this guide will help you get through it. And let's not forget, more than 50% of the apps are discovered outside the high fence of the App Store and Play Store. And if you want, you can even hire the best mobile app development company for app marketing strategies as well. 
How to promote an app on social media 
Let's be clear, building an app is one thing, and marketing it is another. You can develop an app based on a great idea, but it won't rank high on the App Store or Play Store without a proper promotion or marketing strategy. Or, you can create awareness about your application on various social platforms. The latter is a more profitable and revenue-proficient option. 
So, when you are brainstorming ideas about how to promote an app on social media, you need to understand the platform before you jump with your app into the ocean of social media. 
Say yes to paid advertising on social media: 
Several apps are being marketed on social media, driving 49% of mobile app downloads. So, if there is a steady decline in the organic reach across social media channels, then boosting your presence through paid campaigns is an ideal thing to do. 
It will improve conversion ratio, add more numbers to its revenue funnel, and boost its reputation socially. Moreover, all social media platforms offer app install advertisements, so you choose the channel aligned with your audience's needs. 
The more inflatable your target group is, the less is their marketing spend, and the greater are the download numbers. So, opt for paid advertising and empower your apps with customer attention. 
Influencer Marketing: Works as good as it sounds! 
There is increasing prominence of influencer marketing for social media advertising. Taking note of the tremendous following that these influencers enjoy, using their popularity for marketing your products seems like the right thing to do. 
Influencer marketing is a rising marketing tool and feels more humane too. Collaborating with influencers helps you present your app to an engaging and receptive audience, allowing them to market it on your behalf, promoting your brand in a definite manner. 
And do you know which platform is best for influencer marketing?
Instagram is the most effective channel for approaching a customer base without spending too much as your traditional marketing budget.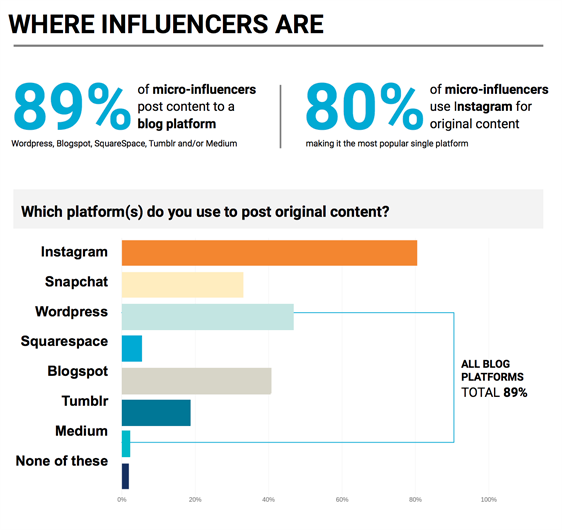 So, unlock the infinite potential of influencer marketing and allow macro and micro-influencers to endorse your products and services. 
And guess what?
Influencer marketing works for both B2B and B2C models! 
So, get on with it. 
Post more user-generated content:
Although creative, witty, and quirky content does receive applause on social media channels, for brands, user-generated content does the trick. 
Do you know why?
Because; it illustrates the value of your app. 
As per research by market reporting firms, 90% of customers pay attention to peer recommendations. So, when somebody recommends your app to their followers, it adds a stamp of quality, consistency, and uniqueness to your products, which is why customers buy it. 
If you aim to show people how great your app is, then use more photos and videos, highlighting its practical benefits. It is those interactions that echo with current users and amplifies opportunities with prospective ones. 
Keep on requesting reviews and ratings:
You might think that ratings and reviews are secondary on the App Store or Play Store, but they do matter on your social media page. 
For suppose, your app is being appreciated by customers for its easy navigation and relatable content. 
But, how to tell other people that your app isn't just an addition to the already existing ones, but a high-rising mountain amongst them?
Through reviews and ratings! 
Even if people ignore the ratings on the App Store or Play Store, they are of much value for your social media accounts. So, ask for reviews and request people to post them online. 
Moreover, since only 40% of mobile users browse for apps in the App Store or Play Store, hosting reviews serve as social proof for the incredibility of your app, which otherwise would go unnoticed. 
This way, you can turn these wordy reviews into a lucrative marketing tool. Think of it this way; such reviews act as a prominent speaker to the rally of future customers. 
Know the importance of different social media channels:
When you're thinking about how to promote your app on social media, do you know the strength, customer base, content type that receives maximum traction, posting timeline, and the role played by a social media platform in your app's success?
If you don't, then you'll never be able to promote your app on social media. The reason why social media app downloads are high is that they do well on that channel. An app promoted on Facebook would provide different market insights than the same promoted on Twitter. 
So, the bottom line is, learn about the different social media platforms you can promote an app on before you dive right into it. 
The different platforms you need to research are Facebook, Instagram, Twitter, LinkedIn, Snapchat, Pinterest, and WhatsApp. 
How to promote the app on Facebook:
With over 1.4+ billion monthly users globally and millions of business pages, Facebook is your to-go portal for mobile app promotion. No matter what your target audience is, they are for sure on Facebook. 
So, how are you tapping this opportunity of reaching thousands to millions of your ideal customers?

Simple; by making a Facebook business account and setting up a Facebook Ads manager. 
Why paid?
Because otherwise, announcing your app on Facebook wouldn't make a difference in terms of accounts reached. So, all you have to do is, create a page, choose a category, create an advert account, define your target audience, setting up your budget and goals, optimize your page for better credibility and brand recognition, and voila! 
Now you can create quirky ad creatives, post it on your Facebook page, promote them depending on the user base and targeted region, and let Facebook boost it to an infinite online crowd. Focus on feature promotions, running contests, and posting a mix of engaging and informative content. 
You can also connect with the Facebook groups, writing comments, and recommendations that your app can help people, presenting them forth with an opportunity to try your app. 
The app promotion ideas work for both B2B and B2C businesses. 
An aesthetically pleasing Instagram account:
As a visual platform, Instagram is the best and most popular amongst the other social media platforms. It excels at generating hype for your app, providing sneak-peeks, promoting content through videos and images, etc. With over 80 million active users, Instagram will work like a magic spell for your app's endorsement.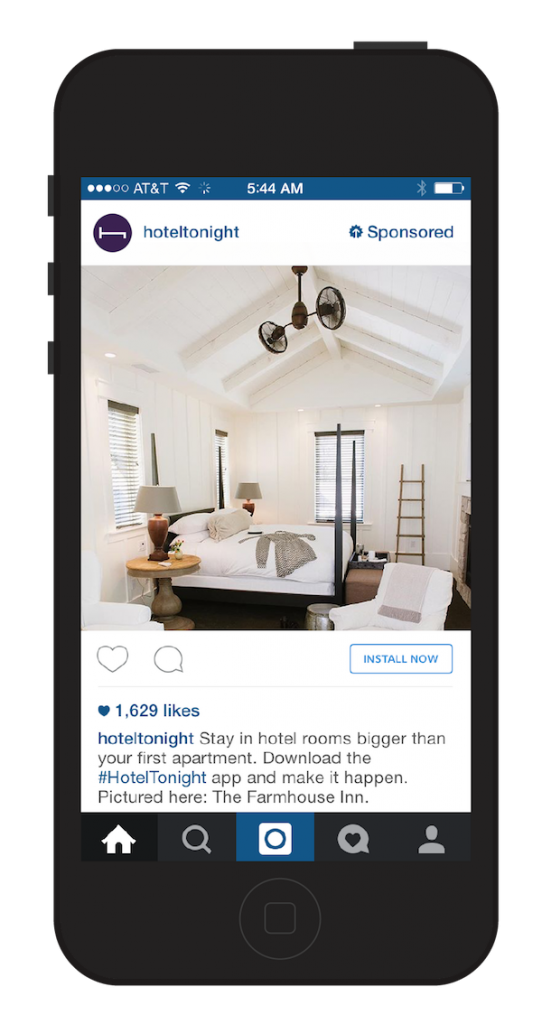 So, how to market your content on Instagram?
Through compelling content backed by strong aesthetics! 
If you create engaging and witty content, Instagram will market it to the right audience group. Considering the great UI and features provided by the Instagram app, it is no wonder that users are hooked to this app. With the right content, hashtag, marketing strategy, and paid marketing campaign in place, you can boost your app's knowledge amongst users through Instagram. 
Build your Instagram page with:
Entertaining content
How-to-use videos
Influencer videos
Demo videos 
Feature videos
Contest/Giveaways 
High-quality photos 
Customer reviews 
You can even research competitor social media pages to see what elements interest your target user base and how to tweak your social media app marketing strategies. Remember, the better your content, the more users would share and like it, in turn, empowering your app with better traction and attention.
Twitter works wonders for user acquisition:
Well, most of us have a notion that Twitter and Tweets are for sophisticated and top-drawer people. However, Twitter is an interactive and immersive platform, where brands and users can share content, update their followers with any recent happenings, and post reviews regarding their app experience.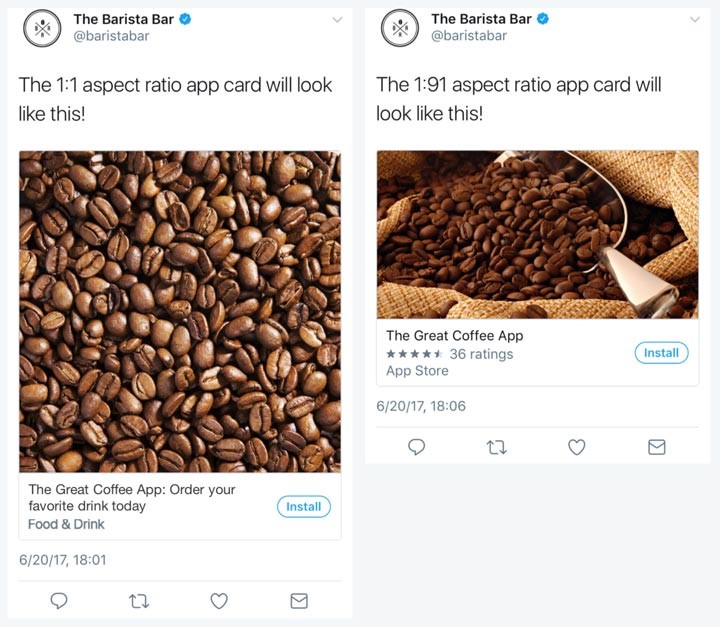 Twitter is a great channel to ignite engagement with followers and distribute the unique idea of your app. More so, if you want to market your app to the correct audience, you need to follow a 360-degree social media marketing approach, and Twitter is like gasoline to that fire. 
The better your commitment on Twitter, the stronger is social proof, and the more users you'll attract to download the app. 
And, let's not forget, every social media channel also works as a customer service channel. So, as your happy and satisfied customer base grows, those reviews serve as word-of-mouth marketers, showcasing the user engaging vibe experienced by those who use the app to its fullest. 
All in all, do not exclude Twitter from your social media channels list, and in return, it will cement your position and stand in the market. 
LinkedIn possesses miraculous power for B2B social media marketing:
If your app is concerned with other businesses, or its end consumers are other enterprises, then LinkedIn is a perfect platform for you. Not only is it suited for B2B marketing, but its engagement numbers for the same are impressive. 
Since it is well-known that LinkedIn is mostly concerned with high-end corporates and businesses, smart app entrepreneurs can make the most out of it through their LinkedIn marketing strategy. Perhaps, that is why LinkedIn capacitates coming-of-age business promotions. 
Moving onto a profitable LinkedIn marketing strategy and how to make the most of it, the following steps detail app promotional techniques. 
Create an authentic company profile 
Join similar and relatable business groups
Gain trust from LinkedIn users to generate more leads 
Stay regular with business-related updates 
Try LinkedIn Ads 
Employ the Company Buzz app to analyze the popularity of your business page
LinkedIn can fuel app promotion strategies in several ways only if you know how to use it properly. So, pull up your socks and buckle up your shoes and launch your Marketing campaigns on LinkedIn. 
Optimize your app on the App Store:
Popularly called App Store Optimization, just like search engine optimization, it betters an app's presence on Play Store and App Store. It focuses on keyword density and relevance, and search pertinence in the app description so that when users search for it, they can find the app easily. 
Why is this important?
App Store Optimization is a part of the complete social media promotion package. It is like, when you're focusing on improving your app's knowledge on social media channels, make it easily findable on App Store and Play Store as well. 
Run contests to get more customers on the wagon: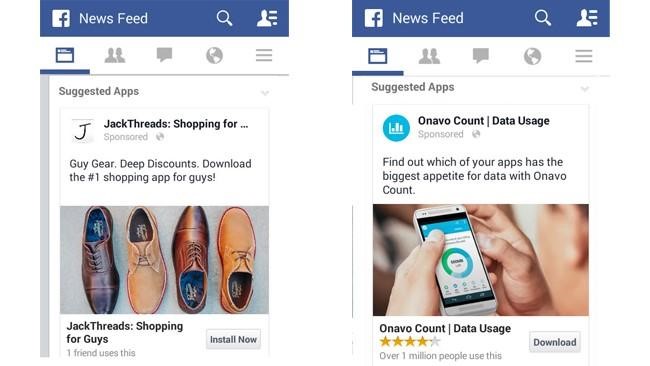 Which customer does not love a good contest?
Especially if the award is coupons, discounts, cash, or free giveaways!  
Contests incentivize your social audience to try your app. So, if you're offering free trials or some pass in exchange to use an app, you're already on the winning side. 
Make sure the contest is easy for everyone to enter, improves your social following, gives your audience something fun to try out, and enhances the overall outlook around your app. There are different contest ideas that you can try, depending on the target audience. 
So, script an engaging contest campaign, and don't forget to share the post to every inch of the social channel. 
Also, you can integrate the contest with the app so that every user that opens the app notices. All people have to do is download the app and sign up for the competition. And as a brand, you can raise awareness about the same via social media channels. 
Conclusion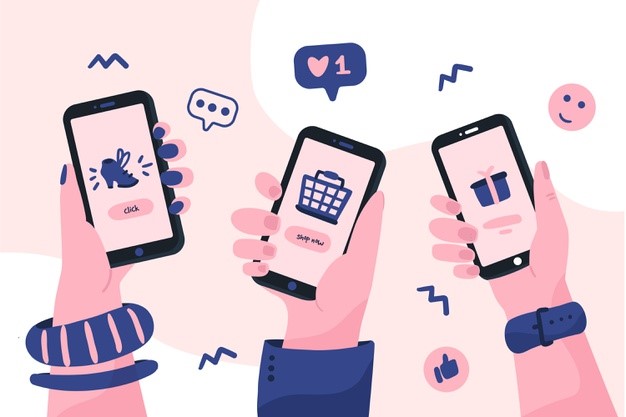 Social media is a moneymaking platform with bits of stardom and prominence for every customer and brand, including an app. And, it is the utmost necessary if you want to outpace your competitors. So, instead of focusing on traditional marketing tactics, align with the new-age modern brand endorsement option, social media. Not only will it encourage more user engagement, but with spell bounding creativity, social media can help scale your business. Moreover, promoting an app on social media makes it more memorable, shareable, and relevant. 
Social media users ask for authenticity and value for brands, and marketers need to fulfill their demands. Just brainstorming how to promote an app on social media doesn't work if you are unaware of its ultimate benefits of social media for your app. And, let's be honest, if developing a niche community helps in promoting your app and drive downloads, you need to pick up that cost-effective hay stick.