3315 Views
We are no longer in the era where people communicate primarily via phone or email and search the web to obtain information. Today, users prefer to use messaging platforms such as Facebook Messenger or Whatsapp.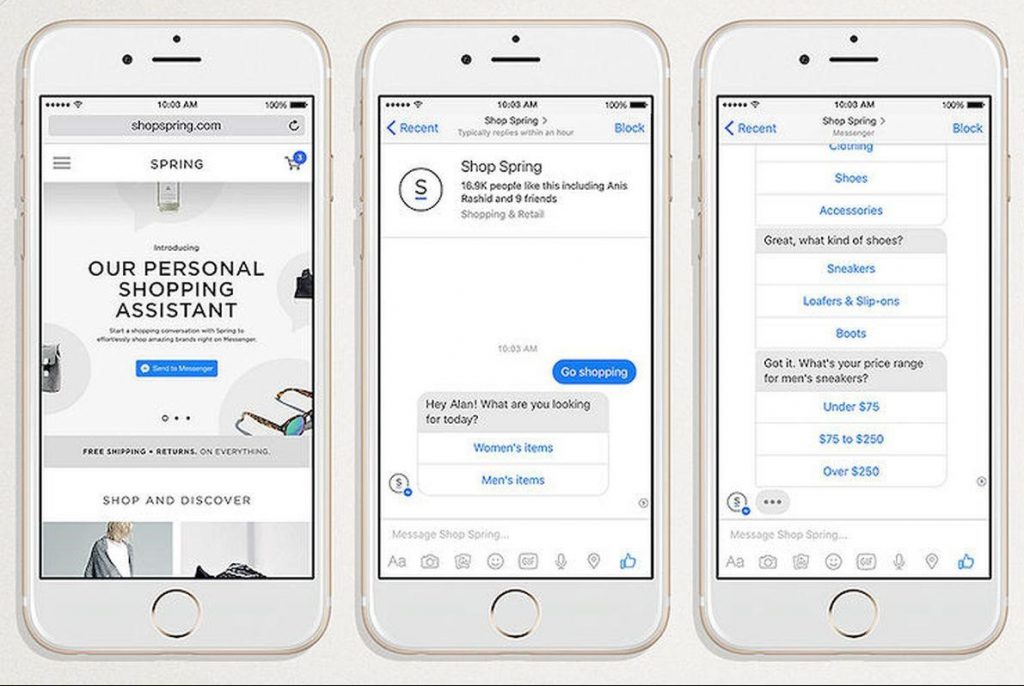 Image source: Vox.com
Why? Because emails don't trigger prompt responses. Everyone wants their questions answered right here, right now!
This is where a chatbot comes in – a "self-service" information tool that's available 24/7/365. Its reliability and stability cannot be compared even to the best customer support agent in the world.
Next to being entertaining for users, chatbot services provide all kinds of useful information. In principle, chatbot is a personal assistant. It can predict and asses a customer's interest and provide relevant suggestions and recommendations.
In this overview, we're giving you all information you need to know about introducing chatbot services to your business, along with the potential benefits it can have on your sales and profits!
Types of Chatbots 
Not all chatbot services are the same, as you probably know from your personal experience. We usually look at two types of chatbot services:
Basic – answers simple questions and responds to simple commands. It cannot provide a response to a faulty entry. Its "brain" depends on the way it's programmed to work.
Advanced – uses AI technology, is not limited to particular commands and understands the user's language. An advanced chatbot uses its previous conversations with users as learning material.
A basic chatbot is cheaper and simpler, you can create it yourself and it will be ready very quickly. It's appropriate for simpler commands. Why waste time and money on building an AI-powered chatbot if all your clients want to know is the price of the service or place a delivery? Here's a quick guide on how to build a basic chatbot.
Unlike basic ones, advanced chatbots demand more investments in terms of funds and time. Their use is recommended if you want to understand the user's intent and study its context.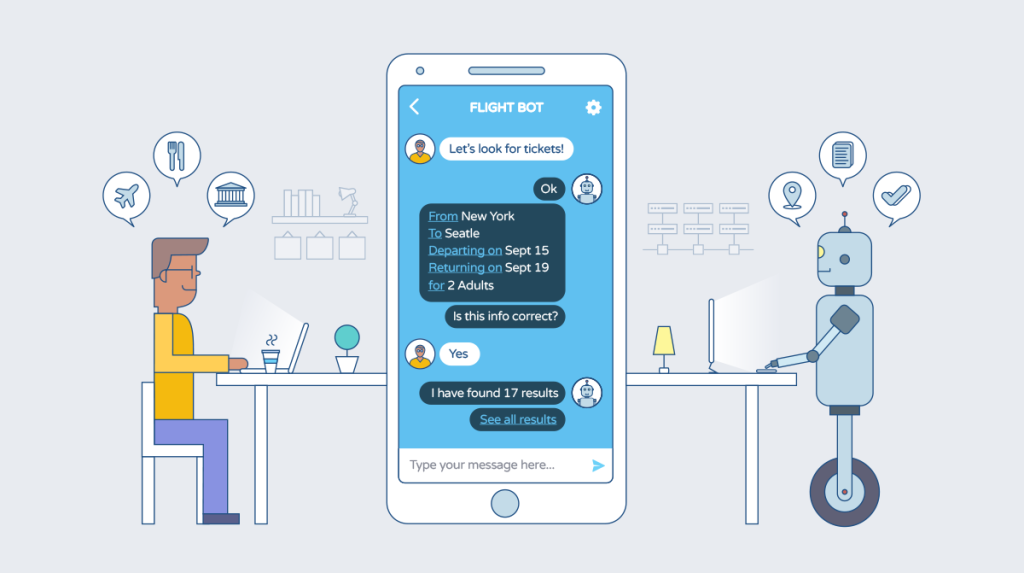 Image source: Medium.com
"For SMEs, a basic chatbot might be sufficient for the beginning. However, if you see that your customer queries increase, it might be worth it to invest in an advanced chatbot, which will be able to use its conversations to improve itself. Later, you will be able to pull analytics and insight on what your customers are asking about", says Michelle Casey, chatbot developer for BestEssayEducation.
Chatbot in numbers
How Does A Chatbot Help Businesses?
In the previous sections, we've read about some of the benefits of using chatbots for customer support. But how exactly will it help your business, profit-wise?
This is the most obvious advantage of chatbot services compared to traditional customer support. Operations would be significantly simplified because there will be no need to reply to individual queries.
A Chatbot has the ability to respond to questions by many users at the same time. There isn't a queue like in traditional customer support and a chatbot can literally handle thousands of queries at a time. Time is money, right?
Increased website traffic
The use of chatbot services has been linked to higher website traffic and improved user experience. A larger audience automatically implies more opportunities for selling your product or service.
Chatbot services enable easy, simple and personalized connections and relationship-building with your customers in real time.
How to Start using Chatbot in your Business?
Just like we have mentioned before, prior to starting, you will need to decide whether you want to offer a basic or advanced chatbot to your customers.
If you are looking to respond to simple requests or collect information before transferring your customer to an agent, you can go with a simple one. However, if you want your chatbot to really understand the context of what your customer is looking for, you should invest in an advanced chatbot.
You can download chatbots for WordPress, Shopify or other platforms, depending on which one you use. There are free and paid options. Usually, generic chatbot programs offer only a basic setting that will be able to respond to simple queries.
You can also create one yourself by using some of the tools available online. However, if you're serious about shifting your customer support efforts primarily to chatbot, you should invest in a more advanced program.
Provide Relevant and Helpful Responses
This is where your expertise comes in – by crafting your own responses, you will turn your chatbot from a computer program into a real helper for your customers.
When it's time to create responses for your chatbot, you can use online writing services such as GrabMyEssay, iWriter or Studicus that can craft the bot's responses in a straightforward way that will help your customers. Also remember to run all your responses through grammar and spelling checkers such as Grammarly – having mistakes in your chatbot responses can be really unprofessional!
After you have created your responses and chosen your settings, it's time for the big launch! However, during the first couple of days and weeks when the chatbot is on, you should monitor these conversations to see how the audience reacts and whether its responses are helpful to the customers.
Usually, a chatbot program will have a survey at the end of the chat, asking whether the issue has been solved. A customer might respond by Yes, No or ask for help from a real agent. This data will be among the most relevant when it comes to the chatbot's performance.
You can use these conversations to tweak some of your responses or correct some of the mistakes you noticed in previous chats.
Conclusion
No matter what you think of the chatbot trend, the fact is that AI-powered technologies will be the future of customer support. The wisest thing you can do at this point is introduce them into your business operations as soon as possible so you can use these data points for the improvement of the tool.
Chatbot services have a positive effect not only on your customer support efforts, but also on your overall revenue and profit. By enabling faster and more efficient communication with potential customers, they reduce response time and increase the likelihood of a successful sale.
There is a long way from greeting a visitor to that visitor making a purchase or becoming a loyal customer, but the road usually begins with customer service. Introduce chatbots to your customer support 'team' and you will quickly see an increase in new sales and retaining of previous customers.
 ____________________________________________________________________________
Bio
Nicole D.Garrison is a content strategist, writer, and contributor at WoWGrade and a number of platforms for marketing specialists such as PickTheWriter. She is a dedicated and experienced author who pays particular attention to quality research. In her free time, Nicole is a passionate runner and a curious beekeeper. Moreover, she runs her own blog LiveInspiredMagazine.