1362 Views
Google is ubiquitous. It's almost impossible for an internet user to pass a day without interacting with Google products, be it Google Maps, YouTube or Gmail. Because it's everywhere, Google gets a plethora of opportunities to collect data about you every single day. So, let's have a look at what Google knows about you and how you can restrict that.
How Does Google Gather Your Data?
Google is nearly impossible to avoid. Its top products have worldwide reach. Consider the below stats:
Google Search: 1 billion active monthly users
YouTube: 1.8 billion active monthly users
Google Maps: 1 billion active monthly users
Android iOS: 2 billion active monthly users
Gmail: 1.2 billion registered users
Chrome Browser: 2 billion active installs
Now this is some mind-boggling stuff, isn't it?
Google collects your data and invades your privacy because you have been using many of its services and that too for a very long time. 
So, What are these Services?
Google Search: That Google is the most popular search on the planet is no secret: 88% of the searches in the USA are made on Google!
Google keeps a track-record of every search you have made on its search engine. While this information alone is huge, it becomes even more exhaustive when combined with other services mentioned below.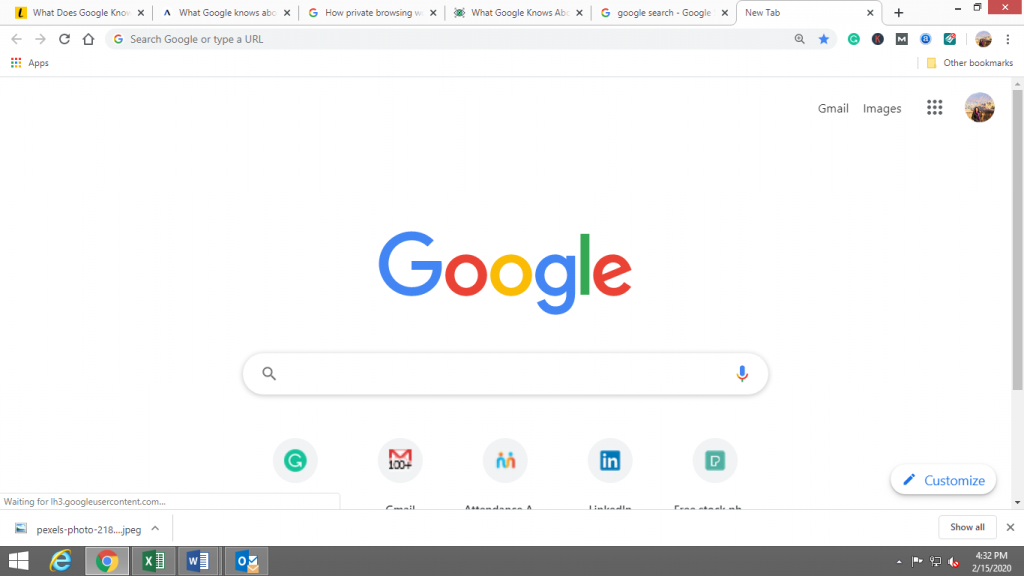 Google Chrome: All of us would agree that Google Chrome is the best browser. But not many of us know that it's a spy in disguise. It collects the history of every website you have ever visited, even if you did not reach that website through search: a big indicator of how much Google knows about you.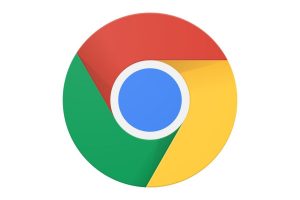 Google Maps: Google Maps tracks your location using the GPS coordinates of your IP address. At times, it also uses cell towers and Wi-Fi access points to track your whereabouts.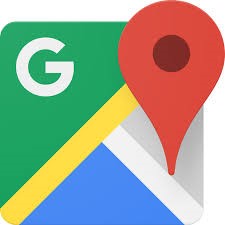 Android: Because you use Google's OS on your mobile, it tracks your phone including the text messages you send and the apps you use. That said, Google can track you even if you are an iPhone user, all thanks to its advertising services.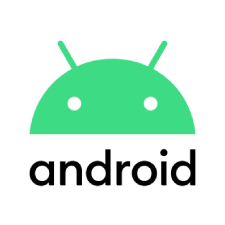 Google Apps: You cannot possibly keep a count of the Google Apps you use on a regular basis: Google Maps, Google Drive, Google News, Gmail, Google Calendar, Google Photos, Google Duo, Google Translate….you can probably create an endless list.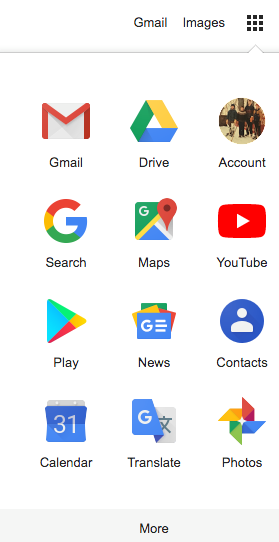 Google Ads: Google Ads are not only big contributors to Google's financial success but also big repositories of user information. The ads you click on and the content you access through ads tells Google the information you have interest in.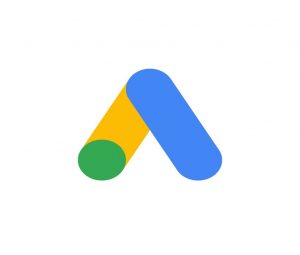 Google Assistant and Google Home: Google's AI-based virtual assistant available on smartphones as well as on devices like Google Home speakers is a vital source of user information.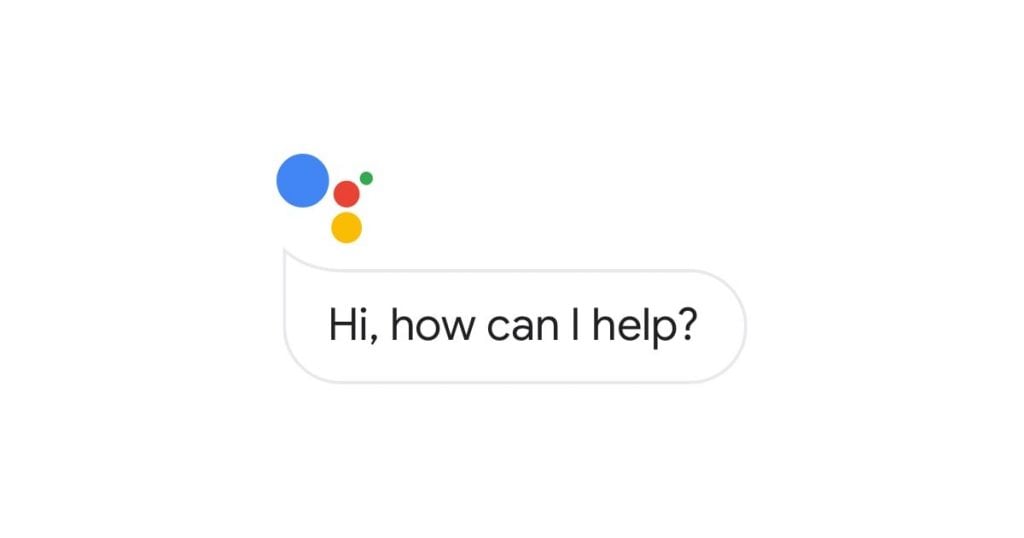 So by now, you have an idea of how much Google knows about you.
What All Does Google Know About You?
If you are using any of the above products/services, Google most likely knows the following things about you:
Your Personal Information
Name, Date of Birth, Gender
Phone Number, Email address, Address
Appearance (All thanks to Google Photos)
Voice (if you use voice commands)
Health statistics
Passwords you have allowed Google to store
Your Online Activity
Websites visited
Search preferences
Purchase Activity
Videos, Books, Movies, Places you show interest in
Apps and Extensions you are using
Your Location
Where you live and work (Google knows where you spend most of your time and can predict when you will leave your house or office. Sounds scary, doesn't it?)
All the places you have been to (from the coffee shop you visited recently to the overseas location you have been to, Google tracks it all)
Your Contact Network
Your phone contacts and call and SMS history
The People you exchange emails with
People you take photos with and have meetings with (based on meetings in Google Calendar)
People you share content with (on social media, messaging apps)
And this is just the tip of the iceberg. How much Google knows about you is a lot more information!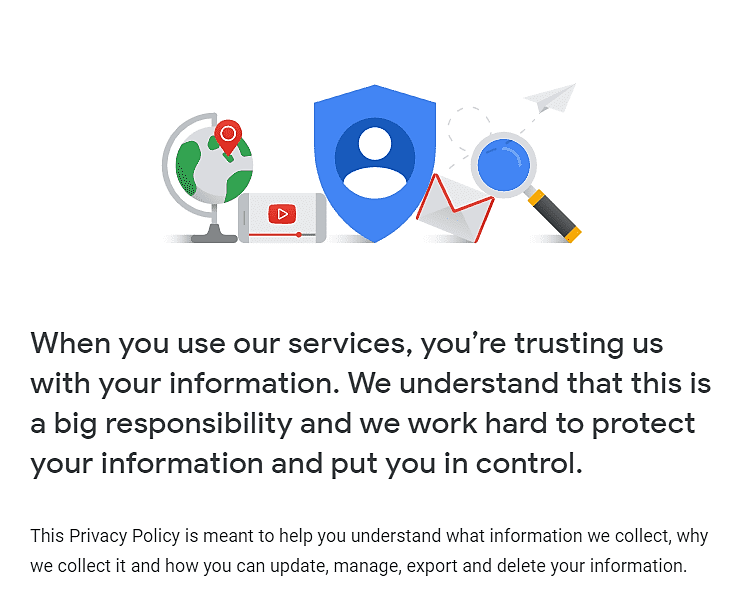 What's important to know is that Google does not collect this data illegally. It clearly states in its privacy policy that it gathers information about your location, browsing history, settings and apps and browsers on your device. They also claim that they don't sell this information to a third-party and use it only for improving their services.
Are There Any Instances of Google Privacy Violations?
Of course. There have been plenty of occasions where Google was penalized for a privacy violation. Here are some incidents of Google privacy violations:
January 2019: Google was fined close to $57 million by French regulator CNIL for alleged violation of Europe's General Data Protection Regulation (GDPR). As per CNIL, Google failed to fully disclose to users how it collects their personal information and what happens to it. Plus, it didn't properly take users' consent for showing them personalized ads.
March 2019: The European Commission slapped Google with a fine of 1.49 billion euros for objectionable practices in online advertising. As per EU, Google exploited its market dominance by limiting its rivals from working with companies that had dealt with Google.
September 2019: A fine of $170 million was imposed on Google and its subsidiary YouTube for alleged violation of children's privacy laws. As per the complainants, the FTC and New York Attorney General, YouTube collected personal information from children-directed channels without notifying parents and getting their consent.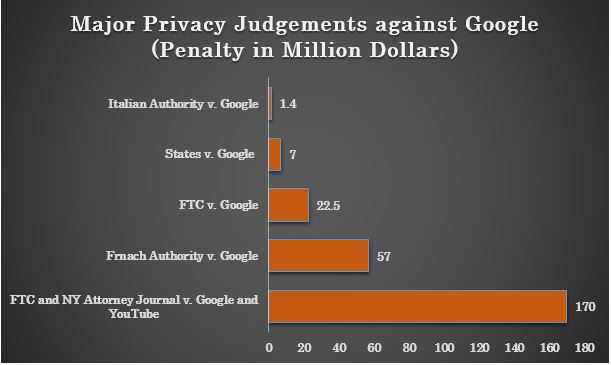 Source: Federal Trade Commission
So, What Can You Do to Restrict What Google Knows About You?
Here are some steps you can take to limit what Google knows about you:
1) Customize Privacy Settings on your Google Account
By optimizing your privacy settings, you can limit the data Google services collect about you. You just need to follow the below steps:
Login to your Google account. Go to 'Privacy & personalization'. Click 'Manage your data & personalization'.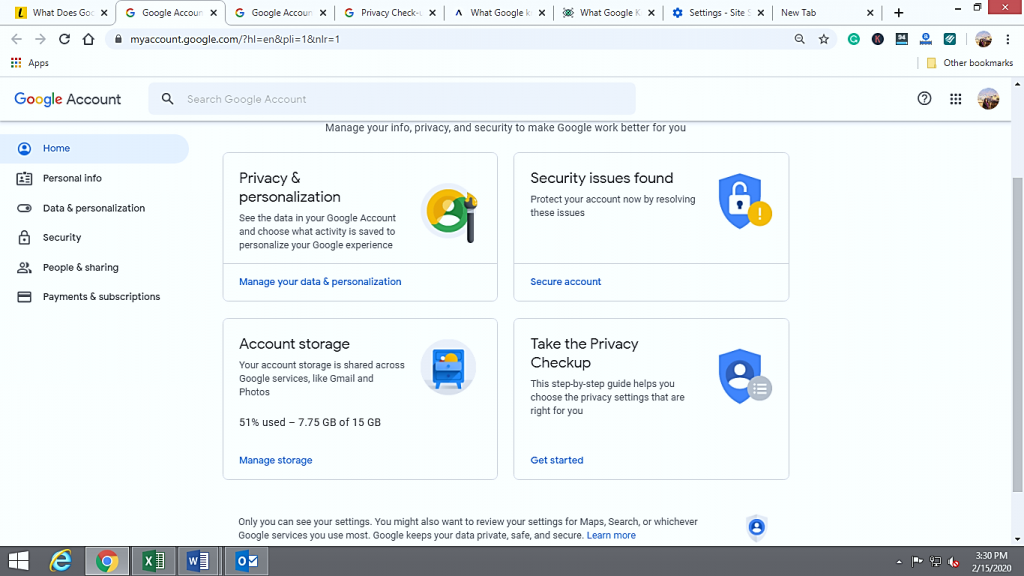 Go to 'Take the Privacy Check-up' and click on 'Get started'.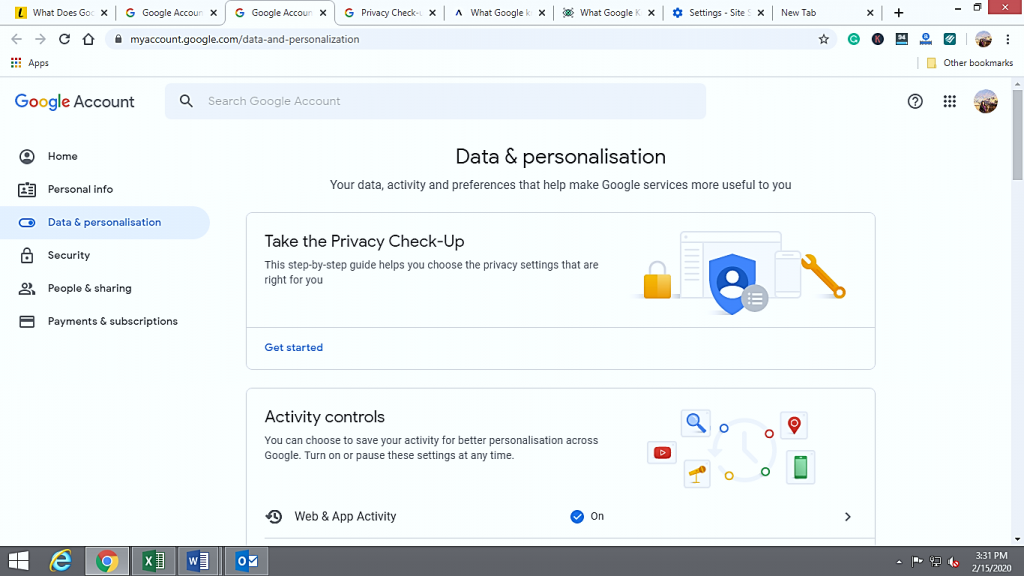 You will reach the 'Privacy Check-up' where you can review your privacy settings under a range of headings.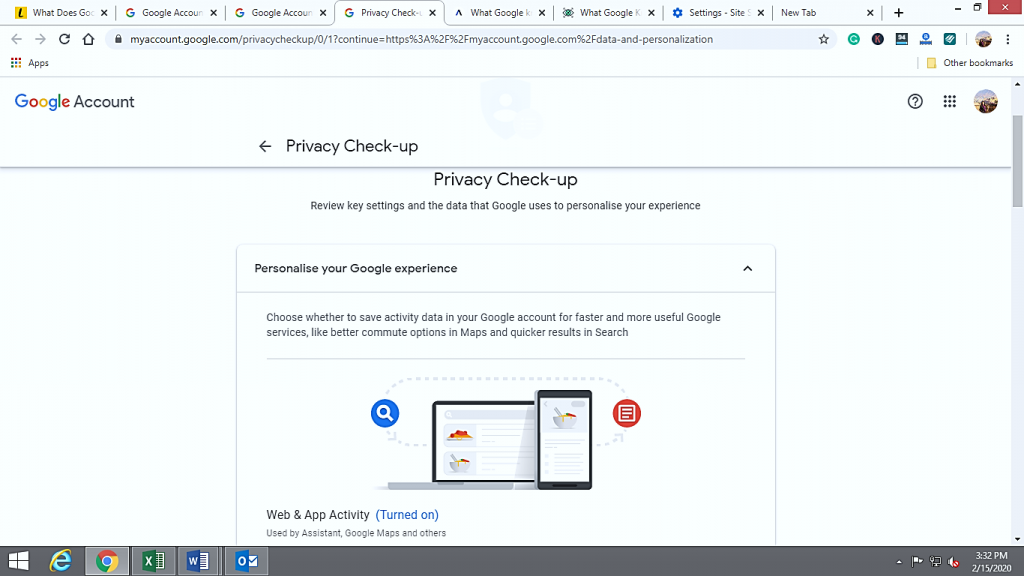 2) Customize What Google Can Track with Google Activity Controls

Using Activity Controls, you can turn off web and app activity, location tracking, device information, voice and audio activity and YouTube history.
3) Use Incognito Mode While Browsing

You can choose to work in private mode, the so-called 'Incognito Mode'. This way Chrome will not save some of your information after you exit Incognito Mode. This includes your browsing history, your cookies, site data and the information you entered in forms.
That said, Incognito mode will not prevent your location from being shown to the websites you visited, your employer, your ISP and the search engines.
4) Use a Secure Browser
Another significant step you can take to tackle Google chrome privacy issues is switching to a secure browser that prioritizes user security. You can choose to browse with Duck Duck Go or Wolfram Alpha. With browsers like Tor, you can remain completely anonymous and avoid Google privacy violations.
What are your views on Google collecting user information? Please scribble in the comment section below. Thanks for reading.