1929 Views
A lot of people think that millennials gave birth to hashtags. But, what they don't know is, hashtags have been a part of the social media strategies for over 13 years. With this said, hashtags are and will be a crucial part of social media marketing. Lately, hashtags-based campaigns are trending, and as far as social media is concerned, hashtags do help brands to achieve leverage against competitors. 
Put simply, hashtags are an integral part of the social media marketing strategy of any brand. It helps to reach your target audience, improve brand image, expand your customer base, and achieve greater engagement on your profiles. 
What are hashtags?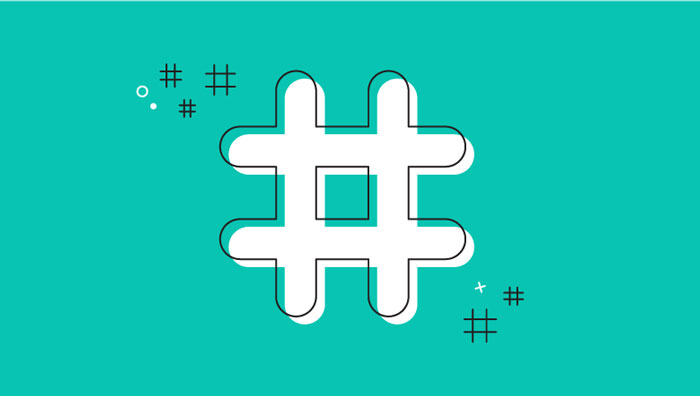 So, before we get into how to employ hashtags as a part of your social media marketing services, it is important to understand what the hash mark means. 
The modern term, hashtag, was once represented by a pound sign and then a hash mark. Later, came social media, and people started using the hash mark more often. Finally, the platform connecting billions of people, social media, made this mundane mark it's own. 
Hashtags are basically some of the quirkier and sassy phrases used frequently to initiate searches or look for specific products or services. Users employ hashtags on their favorite social media websites to discover preferable content. 
How did hashtags gain so much prominence and recognition in the social media arenas?
A question that lingers in the mind of social media experts is, who used the first hashtag? Like, how did this novice method of marketing come into being?
So, the answer to that question is Twitter. The first hashtag was used in 2007, and for sure, the user had no idea about the reputation and stardom it will receive after a decade. 
Currently, any website or social media post you land on, it has to be marked with hashtags. For businesses trying to market their products on social media, hashtags simply can't be ignored. 
How do social media hashtags work?
You might have seen posts flooded with all sorts of hashtags, relatable and non-relatable. So, are hashtags so important that you need to use them?
To use hashtags optimally, you need to understand their importance, and master their usage effectively. 
Do you know there isn't just one, but three different types of hashtags you can choose from?
Brand Hashtags
The perfect brand hashtag comprises of three basic ingredients, uniqueness, crispness, and understandability.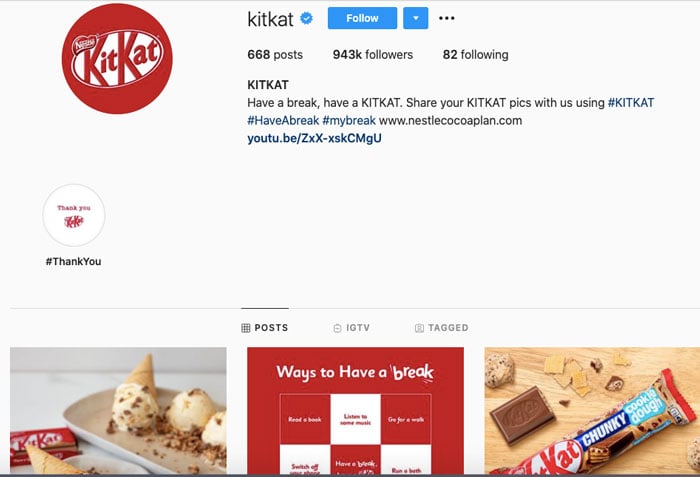 For example, Kitkat's #HaveABreak hashtag worked wonders for their campaign. It mentioned the importance of happiness in your routines. This quirkiness of the hashtag made it easy for consumers to remember.
Put simply, brand hashtags stay with you, rock-solid, till the time your brand survives. These are rarely changed. Just like slogans, hashtags are a permanent fixture for a brand. 
Keep your hashtags short so that people can remember it correctly, while sharing the pictures of their favorite snacks. Also, there are so many websites that allow users to search hashtags related to their content. 
Campaign hashtags 
Quite a trend in the social media arcades, campaign hashtags are created specifically for particular product marketing and promotion. These are used for product/service promotions or to unlock a casket of deals and discounts.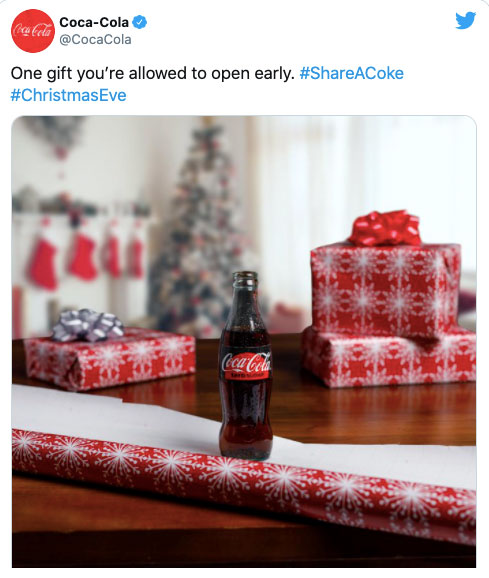 For example, Coke's hashtag #ShareACoke is one of the most successful marketing campaigns ever organized. The brand came up with the idea of adding personalized labels to the coke bottles. This way, customers can gift it to others and share a coke with them. The campaign was all about friendships and relationships developed over a drink. And, even after the campaign subsided, the hashtag became quite popular.
Content Hashtags 
Every post contains this type of hashtag, termed as a content hashtag. The primary reason for using such hashtags is to better engagement numbers and boost brand awareness. Using such hashtags draws interested crowds to your post, improving the number of followers, reach, and engagement numbers. No matter if you share your posts on multiple sites, hashtags follow the same trend everywhere.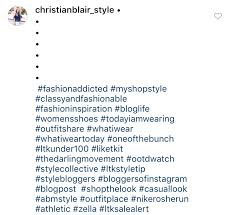 Use hashtags that show posts numbers in millions. That way, consumers can find a brand, review their information, and share it with their audiences. 
Trending hashtags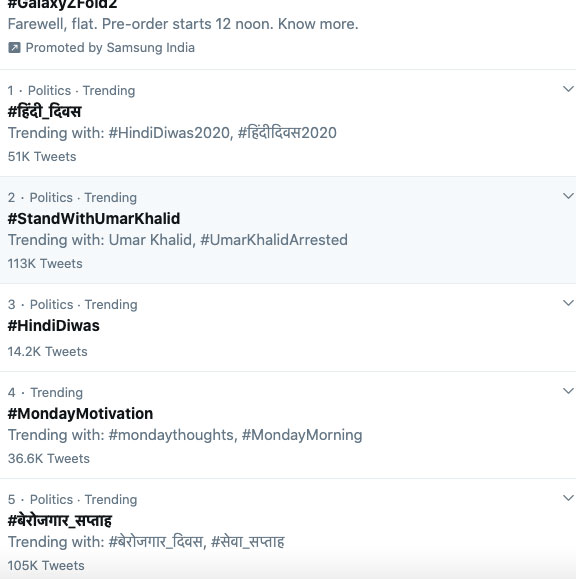 Now, these are quite tricky to track. Well, these hashtags are related to the situations around us or something that has caught the global eye. Most of the trending hashtags are all about jumping into moment marketing if it is related to your brand. Brands, when opting for topical marketing, need to see if they can jump into it. So, do your homework before you use any trending hashtags. You can view all the trending hashtags on Twitter. The platform has a special section for it. 
Why use hashtags at all?
There are specific elements that decide the success of any marketing campaign. 
But, do you know why hashtags are such an integral part of social media marketing services? What makes then so popular?
Well, hashtags are a highly useful tool, perfect to take your marketing efforts by the storm. 
Let's learn why! 
They boost your organic reach 
Hashtags, particularly on Instagram, are all about improving the organic reach of your posts. Using the right hashtags and running paid campaigns for your posts, simultaneously, can get you amazing engagement on your post along with some new followers. 
Considering the infinite number of users for each social media platform, cutting through the clutter, and getting your voice heard is a tedious deal for brands. However, hashtags can empty the road down to social media stardom by speeding up the engagement numbers. 
Help you build your brand
By using trending hashtags, you can add new comments, likes, shares, and followers to your posts. Moreover, by using branded hashtags, you can effectively promote your business and drive profitable conversations with your consumers. So, it's a win-win scenario for everyone.
For example, Daniel Wellington used Instagram to promote its name through the mediocre number of followers during the initial days. It started giving out discounts and coupons and did everything it can to boost its brand image. And, its marketing tactics did pay off. Daniel Wellington became #DanielWellington for users, and now, it is one of the best watch selling brands on social media. 
Increase engagement with your followers 
Including hashtags on your posts is like adding elements of conversation to it. Most importantly, it makes your conversation viable and helps boost your brand's social media engagement by improving likes, shares, comments, and followers.
Hashtags are a great way to connect with your current audience and expand it further. Brands can encourage their audiences to use hashtags while displaying their product and services on social media. This is a great way to start a conversation with your consumers and develop trust in your services. It facilitates social listening and helps brands find out the pain points of the customers.
Built your community
Your hashtags are powerful enough to build an online community. Hashtags can form relationships, help you understand what your customers need, and fulfill them. Following specific hashtags is similar to following your friends or companions on social media. 
How to use social media hashtags wisely?
Now that you know about the different hashtags and when to use them, you need to learn how to use them wisely. There are different strategies involved to use hashtags to their fullest power, and choose the functional ones from the infinite pool. However, employing hashtags in any social media marketing strategy will only be fruitful once you study when to use which hashtags.
The following tips will come in handy when scripting a hashtag-powered social media marketing strategy.
Don't overuse hashtags:
You can add approximately 30 hashtags to a post on Instagram, but do you think you should add that many?
Using hashtags mindlessly can only worsen the reputation of your brand. Instead, using hashtags with good reach and significant words can do the trick too. Keep in mind the number of hashtags you use in a post.
 Mix and match your hashtags:
There can be more than one type of hashtag in your post. You can mix content hashtags with trending and branded hashtags. The idea is to become discoverable by the users. So, use hashtags that can do the job. But, do not oversaturate your posts with hashtags.
Sync it with creative marketing:
Hashtags can only do good on social media is they are coupled with creative posts. Build content that adds value to the lives of your followers, and the future customer base as well. When you are creative, people love your posts and share them with their followers. This will, eventually, help the brand attain a good social media following.
Watch out what your competitors are up to:
Every brand uses hashtags in their social media strategy. So, you might want to keep an eye on what your competitors are practicing. Pay attention to how much engagement they're getting and see if you can follow some similar trends.
Conclusion
Adding hashtags can make all the difference to your social media marketing strategies. There are a lot of opportunities offered to a brand by social media. However, you can only grab them once you know how to use hashtags properly. Hashtags can help you improve brand exposure, develop a loyal customer base for your brand, and help engage with your audience.