3311 Views
Social media has become an integral part of every organization's marketing strategy. Most of the large enterprises today have at least a Facebook Page, a LinkedIn Company Page, a Twitter account and an Instagram business account.
Every six months or so, social media marketing platforms undergo some fundamental change. 2018 witnessed major algorithm shifts, data breach scandals and emergence of new content distribution methods.
Brands seeking to remain ahead of the social media curve need to stay abreast of the latest social media trends and incorporate them into their strategy. Let us have a look at the latest social media trends rocking the digital space.
1) Privacy and Transparency Become Paramount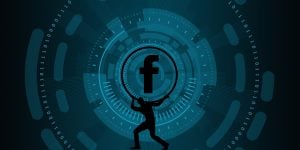 While social media users always had data privacy concerns, 2018 brought them to the fore. Facebook-Cambridge Analytica scandal rocked the headlines in March 2018 when users realized their personal information was being exploited for political gains.
In a path-breaking move the same year, the General Data Protection Regulation (GDPR) was brought into effect in the European Union (EU). Aimed at protecting the personal data of EU citizens, the law makes it difficult for companies to procure potentially valuable user data.
The aforementioned changes have made social media users more vigilant. They are reluctant to share their personal information more than ever. Users also expect more transparency from brands.
Brands need to be more open about disclosure of details regarding their product/service pricing, financial performance, manufacturing practices, marketing practices and employment demographics.
Given the significance transparency has assumed, brands need to weave a strategy with transparency at the core. This might require some time and effort, but will show results in the long run.
2) User-Generated Content Reigns
Consistently creating content that is interesting, engaging and innovative is one of the key challenges every brand faces at one point or the other. To optimize their content generation efforts, companies now share content generated by their audience. They analyze the content generated by their followers and share some of the best posts. This practice has helped brands connect better with followers and gain more credibility.
Brands like Reckitt Benckiser, HUL and Godrej Consumer Products have pitched in influential You Tubers to spread word-of-mouth and create awareness about their products.
Owing to the audio-visual content created by many You Tubers, people can now see how a product or service works in real-life. Brands are already reaping the benefits of user-generated content and the trend will continue unabated in 2019.
Read: How brands are tapping YouTube influencers to push sales?
3) Stories are Here to Stay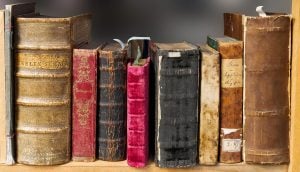 The concept of stories was introduced by Snapchat way back in 2014. Videos shot in a vertical form that lasted for just 24 hours became instantly popular among its users.
The concept was copied by Snapchat's key rival Instagram in 2016. Now, with AR filters and interactive stickers in 2018, Instagram stories have become more engaging. Other social networks like Facebook, YouTube and LinkedIn have followed suit, so now stories are all over social media marketing platforms.
Candidly shot short-lived videos and photo stories intrigue users more than anything else. Stories are engaging, authentic, entertaining and can be created in a jiffy. Plus, they are well-suited for today's low-attention span audience.
Brands can craft off-the-cuff videos that offer a sneak-peek into its work culture and brand values. Social media marketers can create snippets positioning their brand without spending a penny. Stories thus offer a cost-effective way of engaging with the audience.
4) The Rise of Chatbots and Personal Messaging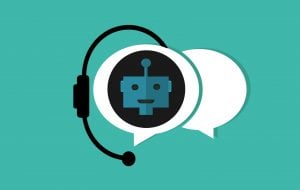 As brands build a social presence, they have to deal with hundreds of posts, responses and queries at any time. It is not possible to answer all of these through social media updates. Chatbots have come to the rescue of such brands. Chatbots cut down on response time and make for a highly personalized user experience.
Facebook Messenger is a classic example in this regard. Bots added to a company's Facebook page can empower a brand in many ways: Brands can offer prompt, specific answers to users' queries. They can convey relevant information on products/services they sell and encourage prospects to visit their product page. They can even introduce AR features that allow users to try their products in a virtual environment.
The technology is still very new, and most social media marketing companies are oblivious of its benefits. New brands that venture into this area will evidently have a first-mover advantage.
5) Rising Influence of Influencer Marketing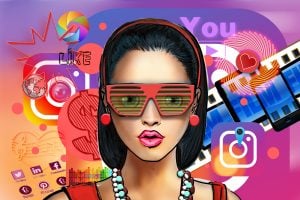 Established brands rope in celebrities now and then for endorsements on social media. Brands like Motorola, H&M, Samsung and many more have successfully incorporated influencer marketing in their social media strategy.
Read: 13 Influencer Marketing Campaigns to Inspire and Get You Started With Your Own
While renowned brands can afford to hire celebrities, small and medium-sized establishments and start-ups have monetary constraints. As a result, many start-ups have begun seeking micro-influencers i.e. people with a significant following on social media. Influencer marketing can bring the desired result provided brands reach out to the right influencer.
For instance, a food start-up can create more awareness by working in association with a renowned food blogger with say, 10,000 Twitter followers than with a celebrity chef who may charge a hefty price for endorsing the brand.
6) Growing Prominence of Social Media Groups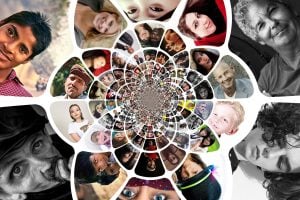 While groups have been there for quite some time, 2018 witnessed the rising significance of groups on prominent social media platforms like Facebook and LinkedIn.
Facebook recently enhanced its group feature by introducing new features. Business pages can now participate as individuals, post stories and live videos on the group and also create social learning units. With these enhancements, brands can now connect better with their target audience, convey their message through more engaging content and get feedback on their products.
By joining suitable groups, companies can connect directly with the audience seeking like-minded individuals. By conveying the right message, brands can spread awareness about their brand and boost their digital presence with minimum efforts.
7) Social Listening Tools
The past two years have seen the emergence of social listening tools and this social media trend will continue in 2019 as well. Social listening tools such as Agorapulse, TweetDeck and Brandwatch have helped brands monitor conversations that revolve around their product/service, industry and competitors on social media.
These tools study patterns in the communication happening around a brand and offer accurate analysis. Brands are leveraging social listening tools to churn out content that resonates with their target audience.
Read: 10 of the Best Social Listening Tools for Connecting with Customers via Social Media
8) The Rise of Augmented Reality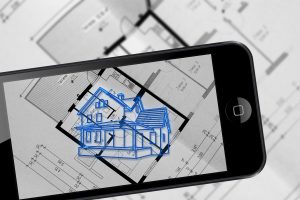 Among the latest social media trends is Augmented Reality (AR). Augmented Reality was introduced to social media space in the form of filters and lenses on Instagram stories and Snapchat. Facebook has also jumped on the AR bandwagon and introduced a tool AR Studio that allows artists to build their Facebook camera experiences.
Brands are using AR to take customer experience to an altogether different level and are coming up with unique ways to promote their products in innovative, more exciting ways.
For example, by providing the option of trying out a pair of glasses in a virtual environment, brands are able to augment their sales. AR is becoming more mainstream and coming times will witness big names investing in AR to enhance the customer experience.
The Final Word
In the view of the above social media trends, we expect newer changes to unfold in the near future that will drive the conversation forward for the brands. Social media groups, influencer marketing and user-generated content will augment the trust between the consumers and the brands.
What are your predictions for social media trends in 2019? Share your views in the comment section below.