4353 Views
Okay, so your website is generating loads of traffic, sounds great!
What about the conversions? Is your website meeting the desired conversion or sales goals? If the answer is no, don't worry, I have a solution to this problem.
If your website is driving traffic, it clearly shows that visitors know your brand and visit your website.  But what is making them leave your website without taking the desired action? Why are they not converting?
Let's discover what are the possible reasons for not meeting your conversion goals and what steps you need to take to convert your traffic into sales.  
Recheck Your Landing Page
Believe it or not, converting website traffic into conversions and sales is easier said than done. If your website is getting traffic, that means your Facebook marketing, Instagram campaign, and any other marketing tactic is working well and convincing your potential customers to visit your website. It might be the website page where your customers are landing that is reducing your chances to convert your potential customers into loyal customers.
Carefully determine whether your page is delivering the value which was supposed to delivered to them by your social media campaign. If not, then check out what is disappointing your visitors. Obviously, you don't want to waste your energy, resources, and marketing efforts on a page that doesn't fulfill the expectations of users. Focus on the value, offers, and products and then direct them to the landing page to meet their expectations.  
Invisible CTAs
Having compelling and persuasive CTAs on your website can convince customers to take a specific action. A call to action can draw the attention of visitors and encourage them to convince and convert. It is important to choose the right location for placing the CTA button for guaranteed actions. You can make the most of the homepage banner by placing a catchy CTA button that speaks directly to the target audience. Don't give users a chance to move here and there, place a CTA at a visible place to make their mind to click and buy, download or subscribe.
Make sure to write simple and easy CTA that state out the message clearly without creating any confusion. Furthermore, CTAs should be big enough with bold colors, visible buttons, and clear text to make it easier for users to know where to click.

Check Your Mobile Website
You can't afford to neglect your mobile audience, who can play a key role in making your brand a big hit. Today, the majority of traffic comes from mobile devices, and your mobile website is entirely different than the desktop version. If you want to boost your conversion rate, your mobile website looks good and functions well for your mobile audience. Thoroughly check how your website looks on different devices to ensure your potential customers get the right offer without any hindrance.
To improve your mobile website, you are advised to improve the site design, use eye-catching images, products, or explainer videos to make it easier for visitors to pay. You can hire a mobile app development company to build a successful app for your ecommerce store, which can drive more sales to your business.
Poor Navigation
If people find it hard to understand what your brand has in store for them, then how can you expect them to convert? Poor navigation is the main reason for the low conversion rate. Create easy-to-use navigation to make it easier for your visitors to understand what types of services or products you are offering.
You can install tools such as Lucky Orange or Hotjar to record users' sessions on your website. It will help you figure out what is actually making it hard for users to navigate through your website. When you find why your users are getting lost and not converting, you will be able to come up with a better navigation that helps users find what they are struggling to find on your online store. It will ultimately improve the user experience and conversion rate.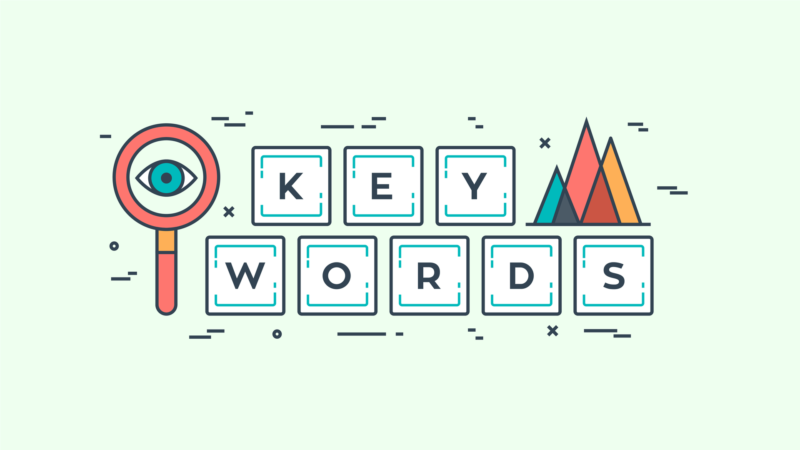 Focus on the Right Keywords
If your website is acquiring a lot of traffic, but no one is willing to convert, it shows that your SEO is not optimized, you need to revise your SEO strategy to boost your conversion rate. If your keywords are not related to your services/products, you are likely attracting the wrong audience. It is highly important to use the relevant keywords because Google determines the users' intent and shows the most relevant content that is according to their needs.
Using irrelevant keywords can affect your business, as Google will define the importance of your website pages based on the right keywords. Make sure your keywords are relevant to your business, and based on what users are looking for; otherwise, it will result in an increased bounce rate and no conversions.   
Figure Out Other Technical Issues
Some common reasons for a low conversion rate include:
Usability issues
Poor Images
An outdated website design
Unnecessary page elements
Not using social proof
High shipping cost
Difficult checkout process
Not making the remarketing strategy
Your products/services are too costly
Abandonment emails are missing
No Live chat option to entertain customers
Not using social media to build relationships
Using the wrong payment gateway
If your website has any of these issues, it will make it hard to boost your conversion rate and achieve your conversion goals. By analyzing these issues, you can easily figure out what is preventing visitors from buying your products and how you can improve the user journey. By making these small tweaks, you can improve the overall experience of your website and attract qualified visitors that are willing to convert and pay.  A web development Dubai agency can also help you come up with a better, functional, and updated website that will help you meet your sales goals.