2263 Views
The digital world has opened a plethora of avenues for businesses to reach the right set of audience and market their offerings. Influencer marketing has, of late, gained popularity as an effective medium for brands to strengthen their foothold in the online world. They are using celebrity influencers, micro-influencers and nano-influencers to convey their message to the right set of people.
Of the many platforms available for influencer marketing, Instagram is hands down the most popular.
In this brief guide on influencer marketing on Instagram, we will discuss everything related to Instagram influencer marketing: why Instagram is the right place for influencer marketing, how to find the right influencers and reach out to them, how to collaborate with influencers and run influencer campaigns and how to analyse the success of your campaigns.
So, let's deep dive and discuss.
Why Should You Choose Instagram for Influencer Marketing?
In this age, when there are around half a dozen popular social platforms-Facebook, Twitter, LinkedIn, Snapchat and Pinterest-most of the brands prefer Instagram for influencer marketing. While a marketer can use any of these platforms to bolster their online presence, none of these compares to Instagram.
Let's see why.
Instagram has over 1 billion active users-this makes it one of the most popular social networks. Here are some statistics that testify to its burgeoning popularity:
Instagram has over 500 million daily active users.
More than 500 million stories are shared on the platform daily.
Instagram users spend an average of 53 minutes on the platform every day.
Instagram receives an average of 4.2 billion likes daily.
Over 100 million photos and videos are uploaded on the platform every single day.
While Instagram does not compare with Facebook when it comes to user base, it has the highest interaction rate among all the popular social media platforms. Instagram has around 2-7% of users interacting with each post compared to Facebook with an interaction rate of less than 2% and Twitter with an interaction rate of less than 1%.
In addition to this, it has been found that 65% of the top Instagram posts feature products. Now, a lot of these are posts sponsored by Instagram influencers: an indication of how the platform's audience reacts to sponsored content.
Even the influencers prefer Instagram to other social media platforms. According to a recent study conducted by Hashoff, Instagram is the preferred marketing platform for 87% of the influencers, followed by YouTube (8.5%) and Facebook (2.4%).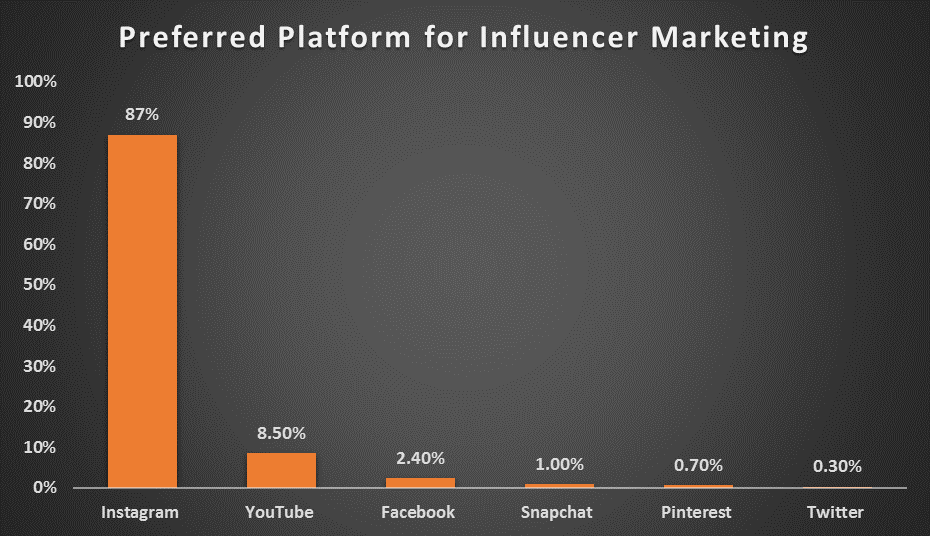 How to Use Instagram for Influencer Marketing?
Now that you are aware of the popularity of Instagram as an efficacious marketing platform, let us see how you can leverage it for branding through influencers. Considering there are more than 500,000 active influencers on Instagram, you need to put in efforts to make sure you land up with the right influencer.
So, let's see how you can get started.
a) Establish Clear Goals for Your Campaign
Before you select an influencer and kickstart your campaign, there's one thing you need to be aware of: what do you expect out of your campaign? That's an important question to answer because that will lay the foundation for the rest of your campaign.
You need to set goals for your campaigns. Do you want to boost your brand awareness? Do you want to promote a product line? Do you want to drive more traffic to your website? Do you want to fulfil your sales targets? Or, do you simply want to gain more followers?
Once you have well-defined goals in place, you can decide on the performance metrics you will measure for the campaigns. For instance, if you want to boost your brand awareness, KPIs such as reach and impressions will be relevant for you. If you want to bolster product sales, conversion may be a suitable metric for you.
Some of the commonly employed metric for measuring the impact of influencer marketing campaigns include engagement (like, comment, share), clicks, impressions, reach and product sales.
b) Select the Right Influencers
Considering the wide number and range of influencers that have sprung up in recent years, finding the right influencer isn't a cakewalk for sure. So, how to begin with? What to look for in an influencer?
First, we will have a look at the kind of influencers we have on Instagram.
All kinds of Instagram influencers can essentially be classified into three categories:
Celebrity Influencers
Macro-Influencers
Micro-Influencers
Celebrity Influencers: These are celebrities or public influencers with more than 1 million followers. These influencers have the greatest reach in the sense that any of their posts will reach a wide range of audience. So, if you wish to get your product/service in front of a very large audience and have no budgetary constraints, celebrity influencers are a good fit.
Here are some of the celebrity influencers on Instagram: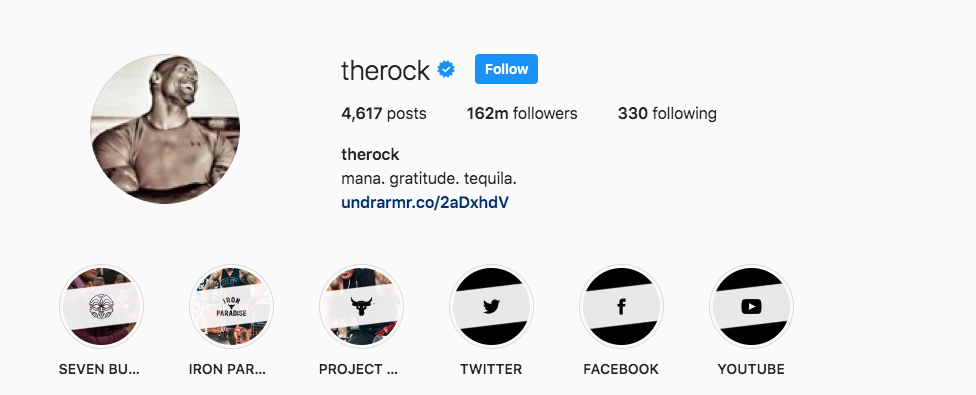 Macro-Influencers: Macro-influencers are the influencers with somewhere between 10,000 and 1 million followers. These influencers can be bloggers, journalists, thought leaders or anyone with a passion for sharing their lifestyle. These influencers tend to focus on a specific category, be it lifestyle, fitness, fashion or business. As a result, they can be highly relevant to your brand.
Because macro-influencers leverage their influence to generate income, they produce authentic content for their followers. As a result, they typically have a loyal fan base that takes their opinion seriously. Besides, they are much more accessible than celebrity influencers. They can be contacted through either emails or direct messages.
Here are some of the macro-influencers on Instagram:



Micro-influencers: These are a fairly new category of influencers that have anywhere between 500 and 10,000 followers. Because they have a smaller fan base, they tend to have the highest level of engagement and brand relevance.
Since these influencers post about their genuine experience, they have a high level of trust with their followers and are great for building lasting relationships. These influencers are ideal for local businesses that want to build influence in a niche market.
Here are some micro-influencers on Instagram: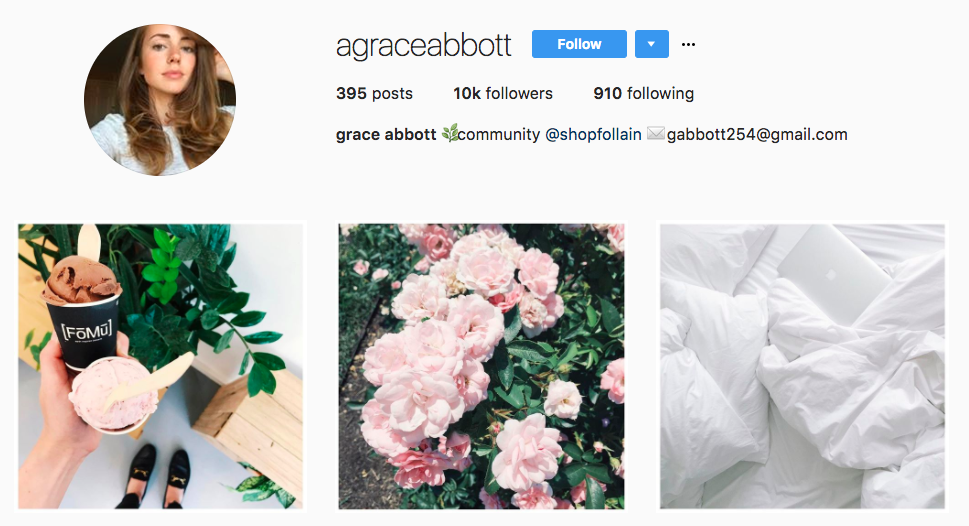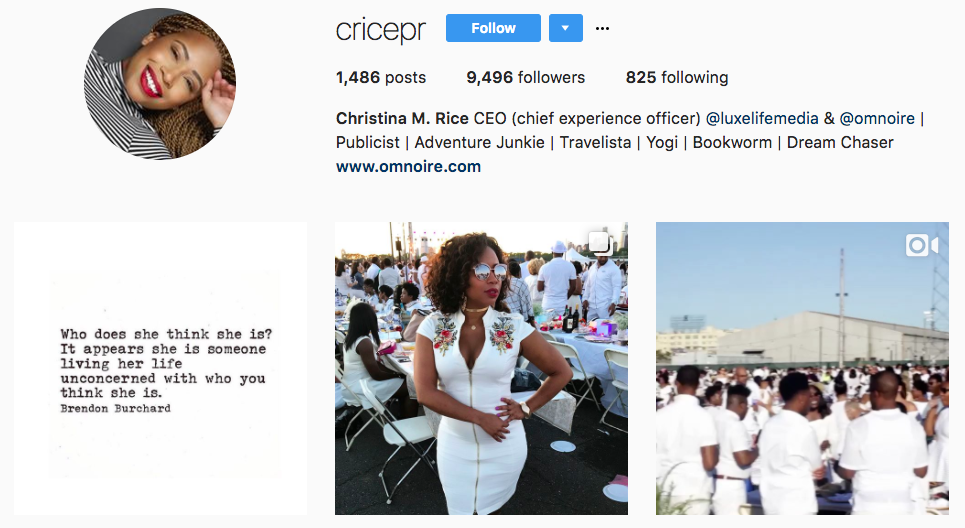 Factors to Consider while Choosing an Influencer
As discussed earlier, choosing an influencer isn't a cakewalk. To make sure you end up with the right social media influencer, you need to take certain factors into consideration:
Niche: You should consider the niche of an influencer. Which topics do they normally cover? There has to be an intersection between their niche and yours. This will help you promote content that does not deviate from the topics they normally cover.
Reach: The reach of your ideal influencer would depend on your goal. If your goal is to promote brand awareness, a celebrity or macro-influencer would be a good fit. On the contrary, if you want to reinforce brand engagement, you should search for relevant micro-influencers.
Engagement Rate: How much engagement do their posts drive? Do their posts get ample likes, comments and shares? You have to define the minimum engagement rate your influencers should be able to maintain. Use tools such as Sprout Social or Tapinfluence to calculate their engagement levels.
Voice: Consider the kind of voice you want your ideal influencer to have. Should they be serious and professional? Or, should they be casual and friendly? This depends a lot on the target audience you want your influencer to cater to.
Location: An influencer's location may be important to you and your followers. This depends on whether you want to go global or cater to a local market.
c) Reach out to the Influencers
Once you have shortlisted the influencers you want to target, the next step would be to connect with them using the right approach.
Now, it's important to remember that an influencer will not agree to work with you merely because you are paying them. An influencer who is choosy may be interested in promoting only relevant stuff.
Here are some of the best practices you should adhere to while dealing with influencers:
Make it easy for your influencers to understand how your brand aligns with their values. Unless they are convinced about this, no point in taking the conversation further.
Allow them the freedom to express themselves creatively. Do not try dictating terms to them. You want to tap into their audience base which they understand better than you. Once you have selected the influencer of your choice, convince them to talk to their audience in a manner that gets your own message across.
Present yourself to the influencers the way you are. If they get to know you are pretending to be what you are not, it will reflect your brand in a bad light.
Work directly with the influencer instead of connecting through a marketing agency.
When reaching out to influencers, a direct message is a great place to begin with. For direct messaging, tap on the  button provided in the top right of your feed.
You can instead opt to send them an email. Many influencers have their email mentioned in their bio. If not, you can ask for their email address.
What's essential to remember is that your message should be highly personalised. While it may take a longer time to write, a personal message conveys your seriousness about a potential partnership. It also enhances your chance of closing a deal. A generic message will just not serve the purpose.
To begin with, send a brief initial introduction message. Make sure you have done enough research on the influencer before sending the message. You don't want to sound insincere.
Depending on their response on the initial message, send a suitable follow-up message. If they reply with a 'no', thank them all while mentioning that you are always open to collaboration. If they reply with a 'yes', ask for contact details and call or mail them to discuss how you are going to collaborate with them.
You will need to negotiate with your influencers on certain factors: timeframe of the campaign, content production, content usage rights and compensation.
d) Design and Run your Campaign
Once an influencer has chosen to work with you, you can design and run any of the several types of campaigns depending on your goals. Here are some popular types of influencer campaigns you can run:
In this type of influencer marketing campaign, the influencers promote your brand's products/services through their Instagram posts. Here, the final product will be a photo, video or a blog post featuring your product/service.
In this type of campaign, you can send the influencer a brief on the campaign that outlines its guidelines, instructions, and requirements, all while allowing them creative freedom to craft the post however they like.
Below is a sponsored post from an influencer curlicue_lu promoting Bounce Curl Clarifying Shampoo: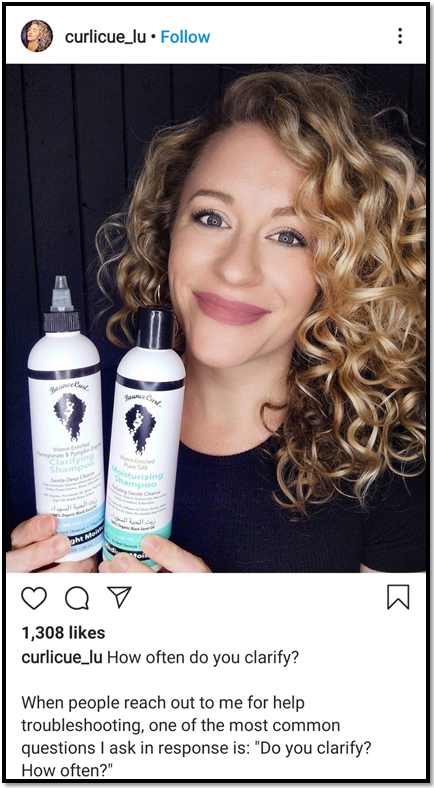 These are another common type of influencer campaigns wherein the brand sends an influencer a product/service for free and the influencer reviews it in exchange. These days, several Instagram influencers share videos where they unbox products they have not tried before. The influencer opens it, tries it and reviews it for the first time on camera.
In this type of partnership, you can send the influencer a set of broad and flexible guidelines upon which they can frame the content.
An issue with this type of social media marketing is that you can run into ethical issues quickly , particularly if the review mentions only the positive aspects of your offering, with no mention whatsoever of the shortcomings. So, if you aim to get your products reviewed, make sure the review appears genuine.
Here is a product review from a lifestyle and beauty blogger hiteshi_johar reviewing Luxura sciences Argan Hair Oil: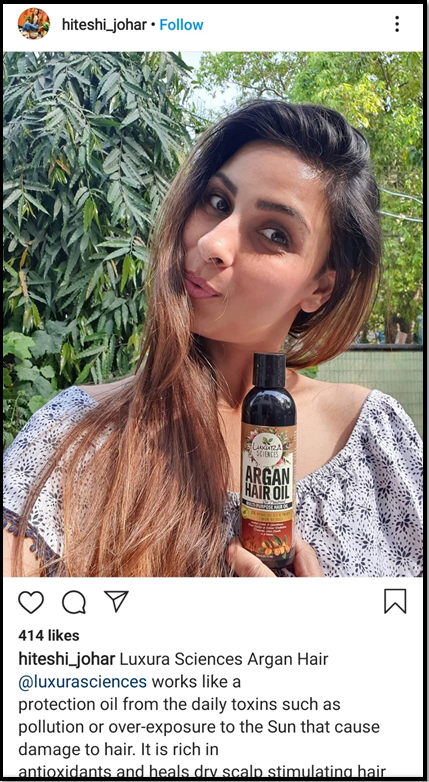 Competitions and Giveaways
Who doesn't love freebies? Competitions and giveaways are an effective way to gain the attention of your target audience without trying too hard, especially when it's simple for your audience to enter the competition and win. This type of influencer marketing can assume many forms:
Engaging with the Influencer's Post: Users can be asked to 'like' the post, comment on it with a certain hashtag/phrase/photo or tag their friends in comments.
Engaging with the Brand outside of Post: Users can be asked to follow the brand on their social channels, sign up on brand's website through a mailing list/sign up or submit photos/videos/taglines to be judged by the brand.
In the example shown below, the influencer has partnered with Princess Polly, An Australian online fashion boutique to run a giveaway contest where the winner will receive gift cards.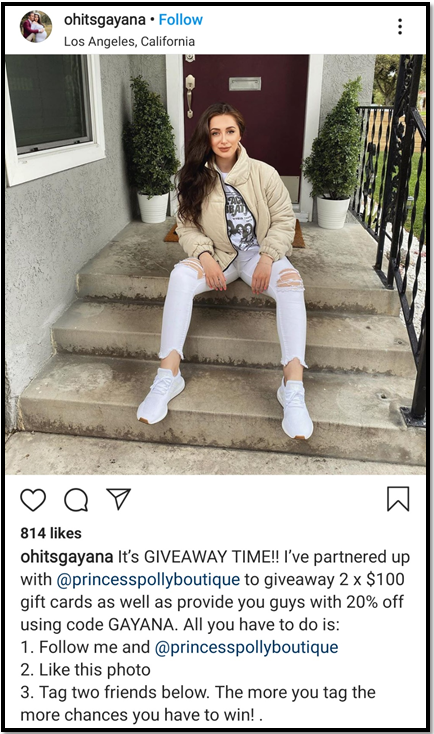 Product and Content Collaboration
Here, the influencer works closely with the brand to co-create either product or content. These collaborations are common in the beauty and fashion industry where the influencers create their own line of clothing, beauty products or accessories under well-known brands.
For instance, Jaclyn Hill, a beauty and lifestyle influencer has launched an eyeshadow palette in collaboration with makeup brand Morphe.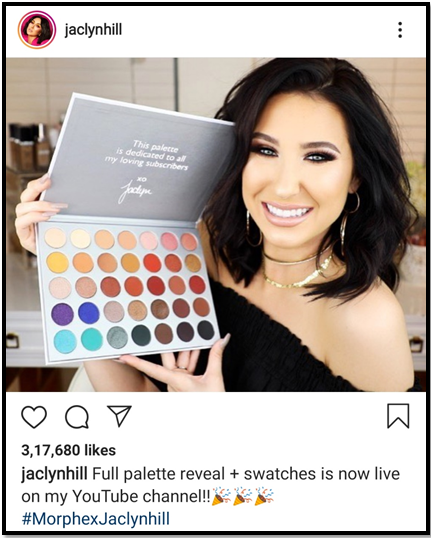 Brand Ambassador Programs
This is the digital version of the traditional advertising campaigns where the influencer partners with the brand for an extended period and acts like the face of the brand. Contrary to other kinds of campaigns, here the influencer promotes the brand for a long time, which may range from several months to a year or longer.
Here, the brand gives the influencer access to their social media channels for a set period of time. Now, this period can range from a day to a week. Here, the influencer can create 'behind-the-scenes' images or stories to capture the attention of their audience.
e) Adhere to Industry Best Practices
It's vital that you adhere to industry best practices while partnering with influencers. Consumer protection laws mandate you to provide full disclosure of your partnerships with influencers. In case you fail to comply with the regulations, you may be penalised.
If one of your sponsored posts isn't tagged properly, your audience may be misled into believing that it's a personal recommendation. To maintain brand credibility, it's imperative that you properly tag all the sponsored content or ads.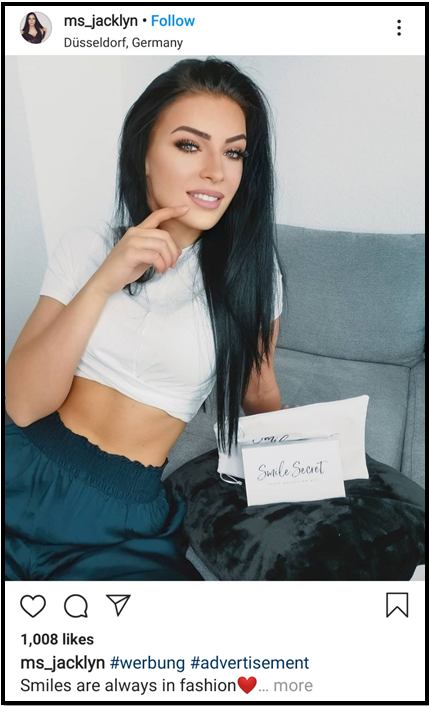 In the above post, it's clearly stated that it's an advertisement. Similarly, any other kind of relationship with the influencer should be made clear through appropriate tags.
f) Track the Success of your Campaigns
The metrics that you set in the very beginning of the campaign will decide the success of your campaign. By analysing these metrics, you can identify what worked in your favour and what didn't. You can, accordingly, tweak your influencer marketing strategy (if results are unfavourable) or replicate the strategy (if results are favourable).
You can leverage tools like Iconosquare, Tapinfluence or Sprout Social to help you track analytics related to your posts. Some of the metrics you can track are:
Engagement Levels: How many likes, comments and shares are your posts receiving? You can compare these with similar posts from your competitors.
Hashtag Performance: How often do your hashtags get mentioned in Instagram posts? You can measure your hashtag performance using Sprout Social or Iconosquare.
Website Traffic: Has there been an increase in your website traffic since the campaign started?
Conversions: Has there been an increment in the number of email subscribers, whitepaper downloads or product enquiries?
The Final Word
Instagram marketing has proved particularly beneficial for several entrepreneurs, especially the ones having products with a high visual appeal. While it's great to build an organic following on Instagram, you can always supplement your social media marketing efforts by capitalizing on influencer marketing.
So, what are you waiting for? Jump on the influencer marketing bandwagon today and make the most of your efforts.