1190 Views
I am accustomed to using LinkedIn every single day.
My workday starts with browsing through some LinkedIn posts, looking through the profiles of professionals holding a similar job role, adding an important update, if I have any, etc. 
And, I feel LinkedIn gives the same feeling to other users as well.
Since the time LinkedIn was bought by Microsoft Corporation, the professional social network has grown immensely into a corporate resume-led networking site. B2B marketers can gladly explore the wide array of talent and opportunities, expand their reach, and connect with the ever-increasing audience.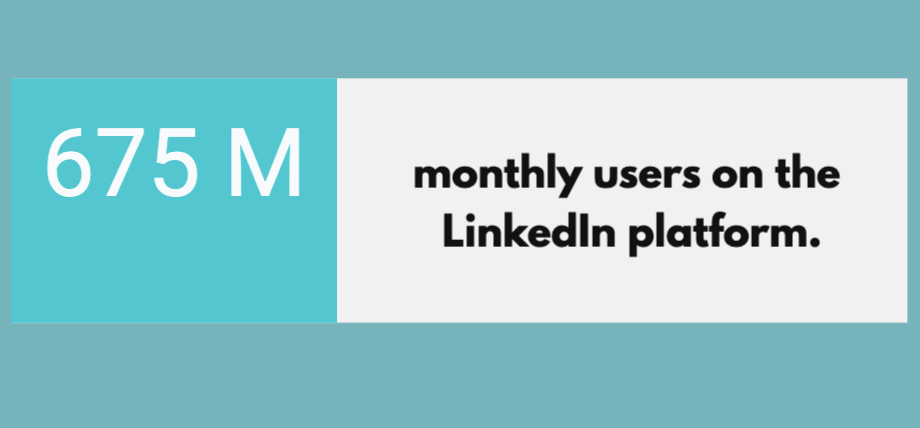 LinkedIn is a one-stop destination for professionals, career consultants, and entrepreneurs. As of now, LinkedIn has 675 million monthly users offering innumerable opportunities.
Much to the likes and success of live streaming on platforms like Facebook, YouTube, and Instagram, LinkedIn wants to leverage its live streaming feature, called LinkedIn Live too, much to the likes of LinkedIn Marketing solutions.

Professionals believe that LinkedIn Live witnesses 7X more reactions and 24 times more comments than users who post standard videos. 
This article will educate you about the best ways to use LinkedIn Live and how to include it in an effective digital marketing strategy. 
To get started with LinkedIn, you'll first have to complete an application online to become a live broadcaster. 
What is LinkedIn Live?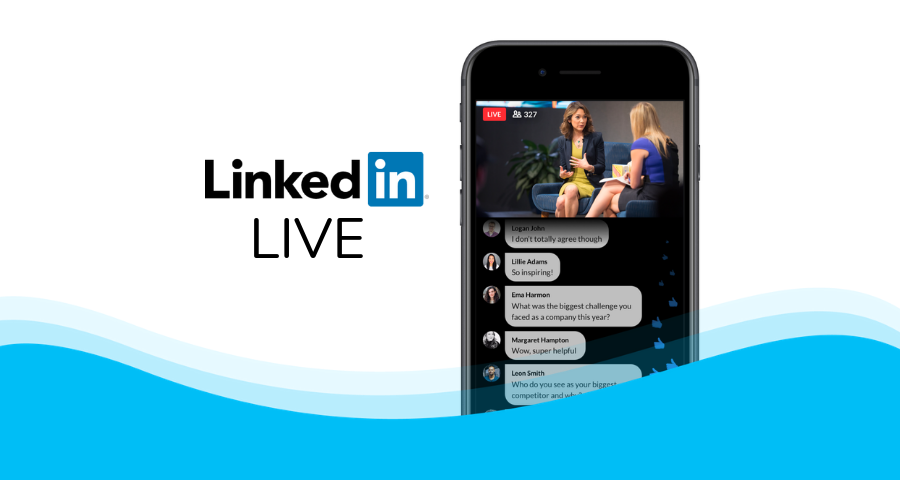 Just like Instagram, LinkedIn Live is a social media live video streaming option. It is the most anticipated video feature and lets marketers connect in real-time with small and large groups. It also allows viewers to ask the host questions and queries in real-time. It is similar to all the other live streaming tools, just with a pinch of professional twist. 
Users will have to pass through a variety of third-party streaming tools to create content and then broadcast it on LinkedIn for a wider audience. This live feature comes with great utility for marketers who can now interact with people directly.
How to use LinkedIn Live?
Live streaming is very popular among audiences. Internet users have watched 1.1 billion hours of live video, in 2019. As per statistics, by the end of 2020, live streaming is expected to hold about 82% of the entire internet traffic. Although LinkedIn Live isn't available publicly for users outside the US, it soon will be. So, it'll be better if you know how to use it. 
LinkedIn Live tries to amalgamate live events and virtual events together allowing professionals to stay connected to your communities, and meet the customers wherever they are. Put simply, LinkedIn Live allows you to connect with everyone, virtually. 
The following steps will help you create your first LinkedIn Live video. 
STEP-1: Arrange two devices before you stream 
You need one device for streaming.
the live video, and other for monitoring the live comments. 
STEP-2: Register for a third-party broadcasting tool to create your video 
You need to sign into a third-party broadcasting tool to record a LinkedIn Live video. 
STEP 3: Authenticate your LinkedIn account using the tool
You need to sync it to your phone, tablet, or device when you're all set to stream your live video. 
STEP 4: Test your internet connection 
You need an internet speed of at least 3 Mbps, or your video won't stream clearly. You can use any online internet connection tool. Plug in an ethernet cable if the signal is too weak. 
STEP 5: Ask for help 
If you are streaming live, then you'll be flooded with live comments while you're talking. So, you can ask a colleague to log onto LinkedIn and monitor the live comments for you. Your associate should get a notification as soon as you start streaming. They can also find your video in the 'recent activity' tab of their page. 
Indulge your viewers by liking their comments and replying to them. Ask them to write down the best questions and respond to them. 
STEP 6: Add a little glow to your videos 
Well, other than the above-stated steps, the following are some points you need to consider. 
Add the proper natural lights that don't carry a dark aspect in your live streaming
Make sure the camera is positioned close, but not too close. If possible use a tripod for the same. 
The better the camera quality, the better the video precision. 
Always double-check the audio connection.
Have a positive outlook, body language, and smile on camera.
Choose a neutral and acceptable background that is clean and professional. 
STEP 7: Start your live streaming 
Now, you're all ready to broadcast your first live session and start streaming. And, when you are done, hit the End button to conclude the stream. 
How can you integrate LinkedIn Live in your marketing strategies?
The introduction of LinkedIn Live illustrates the demand and popularity of video content in this digital landscape. LinkedIn users are 20 times more likely to share a video than other forms of content. Since the launch of LinkedIn Live, its revenue has increased by 33% with stupendous engagement. Furthermore, the LinkedIn sessions have also grown by 34%. 
Many marketers feel that LinkedIn entered the game of live video content pretty late, but in terms of popularity, the network is one of the most important channels for B2B marketing. This is where the prominence of LinkedIn lies. 
Currently, Microsoft owns 75% of LinkedIn's market share, and with LinkedIn Live is an ideal channel for marketers. It can be used for team office meetings, conferences, Q&A sessions, product announcements, etc. 
So, how can brands earn leverage from LinkedIn Live and make them a part of your strategies.
Organize virtual events 
LinkedIn is a perfect social media platform to host your virtual events.
It allows you to conduct live events at your own comfort while connecting with your audience. Moreover, LinkedIn Live will help you to attract professional attention to your page and improve your followers' numbers as well. 
LinkedIn allows you to send invites to your business page followers and first-degree profile connections. Instead of recording videos somewhere else and then posting them later on LinkedIn, you can now go live with your event in real-time. 
Recruit people virtually 
The professional power of LinkedIn is not only associated with B2B marketing but recruitment as well. LinkedIn has helped millions of job seekers find their dream job. So, you can use LinkedIn Live to recruit new employees, boast about your workplace culture, answer questions, host a live panel with your employees, discuss organizational values, etc. 
You can also organize demo virtual interviews and support professionals in building confidence, perfect communication skills, and apt decision making. 
Conduct motivational sessions 
Life is an amalgamation of success and failures, but in the highly competitive job market, people lose motivation and confidence in themselves easily. So, companies can use LinkedIn Live to connect with such people and establish their reputation as an industry leader. You can even host an entire panel for industry trends and issues and help solve the worries of the audience. Put simply, you can attract new audiences, participate in industry discussions and leverage LinkedIn Live for promotion of your organization. 
Announce product releases 
Considering LinkedIn's prominent reputation as a professional platform, you can announce new products or partnerships over LinkedIn. In fact, you'll receive rich traction of individuals than releasing it through any medical house. You can bring representatives from your company and partner company, discuss the terms of new partnerships, and how this new product will impact human lives. LinkedIn Live is a great feature to educate and interact with your audience. The live video streaming attribute can reshape the marketing strategies, especially if your audience has a good engagement ratio over LinkedIn. 
Showcase expertise 
Establishing authority in your industry domain is also an important part of your strategy. So, LinkedIn Live is excellent addition to showcase your expertise. You can use technology to share your tips and tricks with your audience. Brainstorm how-to topics that'll keep your audience interested and keen. 
Conclusion 
LinkedIn Live is an amazing feature to include in your marketing strategies. The early you get accustomed to it, the better traction you gain.