1089 Views
Instagram, by its own merit, has proved to be the best and most effective platform for eCommerce sites to gain more traffic, increase conversions and prospects of a sale. Most of the businesses of today, especially the eCommerce sites, have understood the importance of social media marketing and the impact of which can be hugely enhanced by the integration of Instagram marketing.
With the advent of Instagram and it is slowly growing in popularity among the business, sectors have broadened the focus of the marketers such as Blastup and others to ensure success in this marketing medium.
Most people still, unfortunately, consider Facebook and Twitter to be the best channel for launching or promoting their product. However, the time has come for them to rethink and reframe their social marketing strategy and include Instagram into it.
The reasons behind include:
It inspires participation with the use of proper hashtags
It allows you to create the best photo gallery
You can link pictures to product pages
You can make the users feel special and valued and
Repost shares to prolong the time for which your content stays live or active.
Ideally, Instagram is the most useful platform and a powerful marketing tool for those businesses that primarily targets users their teens and the early 20s.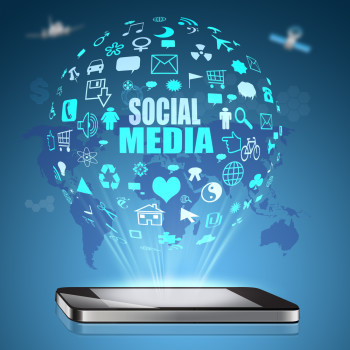 Market well and earn money
When you bring that change that will help you to reach it to a more significant section of the audience, you can not only market your product well but also increase your chances to make more money.
In fact, Instagram is useful for both a person as well as for business. It is all due to the innovative and useful features that have been slowly indoctrinated into the platform that has made it much more effective, interactive, and interesting than it was in 2010 when it was first launched. These features include:
Stories
Stickers
Saving and archiving the pictures and
Uploading multiple pictures.
It is your followers on this platform that will be the most significant parameter that will help you to earn more money. Having huge followers on Instagram will have a lot of benefits, such as:
You can bring a change in the community or the world
Spread your word more easily and widely
Reach more audience
Promote your products
Engage and influencer and
Create an extensive network for your business.
Most importantly, having a large number of followers will make new visitors think that your product is famous and show interest in buying your product, thereby bringing in more sales.
Visual content is essential
Using Instagram for your business marketing is necessary because you can express your message and creativity in the best possible way through the visual content. Since businesses rely on ordinary people to sell their products or services, Instagram will help you to do so with the videos and images.
It will help you to create a better connection with your users by creating more appeal as compared to plain text.
It will also raise the emotion and interest that will eventually lead to actions
According to a study, visual content will create 40% more interaction as compared to a text-only post. It will also help you to keep your content fresh and attractive.
The usage stats
The statistics that indicate the usage of Instagram by the marketers will also enable you to know about the importance of Instagram in social media marketing. A few essential stats that you should know include:
63% of Instagram users check in their account at least once in a day to see the latest about their favorite brands and 42% do it several times a day and only 16% check in less than once per week
In 2020, an average Instagram user will spend at least 28 minutes in a day on this platform warranting you to post at the most prominent times
There are lots of business profiles on Instagram which more than 200 million users visit at least once daily
62% of people buy a product after seeing the brand on Instagram and about the product in the Stories
11% of users in the US shop on Instagram looking for new products and
One hundred thirty million users search for the shopping posts every month, with 50% accounts 'Explored' every month.
Therefore, Instagram is the best news source for products and services that people use before they buy.
Use different themes
Another good thing about Instagram is that you can create your content to post based on various themes. There are ideally two themes that will provide significant results, such as:
White or black border theme: This is a classic theme that can never go wrong. This is also the easiest way to create a theme-based content for Instagram. The white borders will add 'breathing space' in your photos for your overall feed and will make it look consistent even if you use different images and colors.
One-color theme: This is also the simplest way to create content for your Instagram feed around that single color. This color can be anything from black, white, pink, or yellow.
You can also have significant results if you follow other available themes on Instagram, such as rectangle photos theme, title theme, or vertical lines theme.
Beat the competition
Lastly, Instagram will help you to know and react according to the competition, helping you to beat it. All you have to do is research a bit about your competition with the help of different analytical tools. This will help you to know:
What do they offer?
How do they advertise?
Which posts of theirs are doing well?
The best way to research your competitors is by using Instagram hashtags. This will not only help you to know about their top posts but also the types of hashtags that are most commonly used.
It will also enable you to gain some valuable insights about the response of the audience to these posts so that you know what works best for your specific niche. You can implement these in your social media marketing strategy.
Author's Bio: Pete Campbell is a social media manager working with Blastup and has immense knowledge about email marketing and Instagram promotion. He delights his clients by helping them buy real Instagram likes. He loves to travel, write and play baseball.