2040 Views
Ranking on the first page of Google is a' Catch-22'. It's impossible to achieve top SERPs ranking without effective ingredients like darn good content, trustworthy website, impressive graphics, and mobile view optimization . One thing that can improve SEO rankings and traffic to your website is link building aka backlinks.
There is absolutely no rocket science about how to get backlinks, but a few intelligent ways can increase the trustworthiness of your website for the readers and search engines.
What is a Backlink?
Before you get into how to get backlinks for your website, it's important to know what a backlink is!
Link building or backlinks or inbound linking is the process of acquiring hyperlinks from other websites to your own. These come from social media sites and directories, but mostly from blogposts and content on the other websites. Ideally, these websites must be related to your niche and industry to provide you a backlink.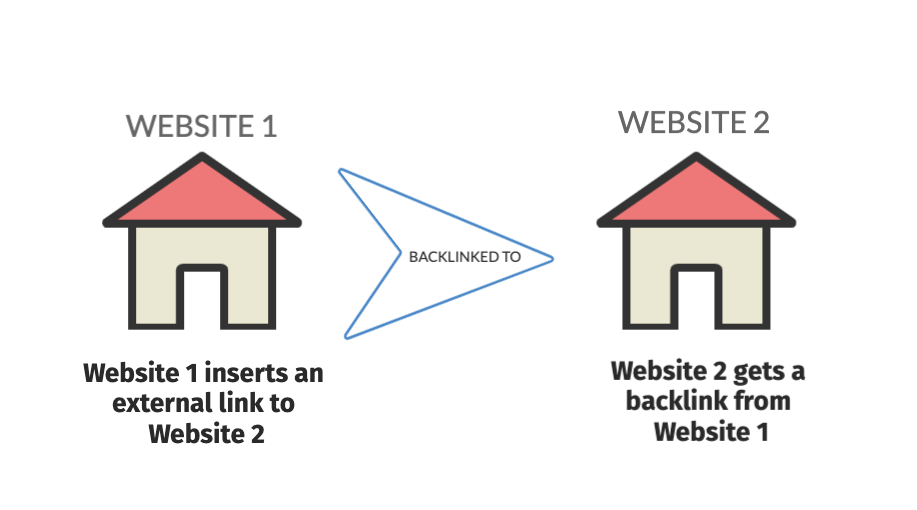 Suppose, Website 2 posted a piece of amazing blog content. Website 1 finds some genuine ideas and strategies and they want to refer it to their readers. They add an external link to website 2. All in all, Website 2 receives a backlink from Website 1. Backlinking is very important for SEO. It improves the search engines', confidence in a blogpost, offering it higher ranks than the others. 
Backlinks also called incoming links are different from outbound links (links from your website to another website and internal links (links from one page of a website to another page of the same website). 
Why are Backlinks Important for SEO?
So, how do backlinks work and how important are they?
Think of it like this way, a backlink is equivalent to a vote of assurance and confidence to your website. The more votes you have, the better your site will rank on SERPs and vice versa. Quality backlinking is a white-hat or ethical link building method. 
Well, if a website cites its direct users to your website, you might be providing them something of value. Unfortunately, Google doesn't say anything about domain credibility for backlinking or the type of backlinks it prefers, but there are plenty of tools that can help you in the same prospect. Most of them, review the domain authority of the website providing backlink and its monthly traffic average. If a good website backlinks to your blog, then that will have a positive impact on your website and vice versa. Mostly, the domain authority of a website providing you with a backlink should be higher than your website. 
It is always great for other sites to link to your articles, genuinely, without asking for money.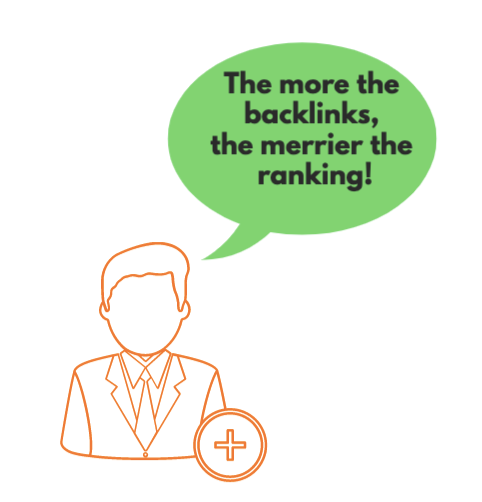 The right backlinks can do the following for your website:
1. Improve Traffic Numbers: 
If a website inserts a backlink to your website or blog, then readers might click it, and your website can earn referral traffic. This helps in endorsing blog posts that wouldn't be visited otherwise. The more the websites backlink to your website/blog, the more the traffic quotient.
2. Your Website will Rank Higher in SERPs: 
Backlinks instruct the search engines that your website is an authoritative one, and that builds trust between your website and the search engine. So, the more backlinks you earn from high-quality websites, the better will be your website's ranking in the SERPs. 
3. Google's Online Reputation Tool: 
Although the search engine giant's ad business depends on the algorithm coded by humans, Google, itself is a machine only. So, it will look for various factors, as coded, before ranking a website.
 This is where backlinks can help. 
Although Google doesn't specify the numeral importance of backlinks, they act as Google's reputation tool. Their main aim is to rank one webpage over the other, based on some criterion, including which website can clarify the user's query, in the right way. Therefore, they rank the most popular websites on the top, meaning backlinks add to the popularity index of a website. 
Monitoring the Type of Backlinks to Your Website 
The bigger concern is not how to get backlinks, it is the quality of those inbound links.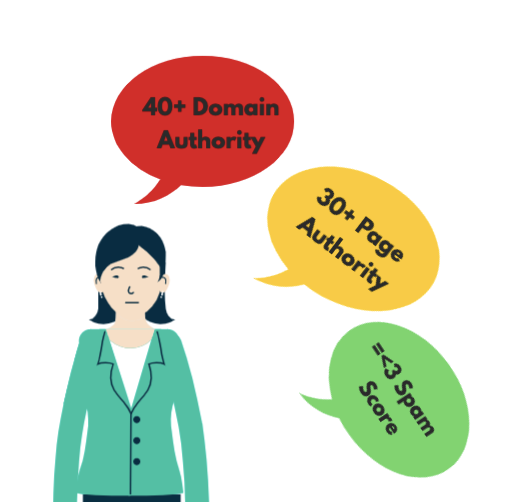 So, try stacking up your backlinks with the following filters:
Domain Authority: Aim for 40+ DA of the linking websites 
Page Authority: Aim for 30+ PA of the linking page 
Spam score: Aim for a score of 3 or less to assess the spammy nature of the website 
Strive for a backlinking profile equipped with high-quality content, relevant niche, and trustworthiness to reap most of the SEO rewards. 
The Top Ways to Earn Quality Backlinks on Your Website 
Needless to say, quality backlinks can have a huge impact on your organic search presence. Furthermore, not every link building process has to be manual, where you contact business owners and ask them to link your page. The following are some ways to get high authoritative websites to link your online business. 
1. The Broken Link Correction Method 
 The idea is to contact the webmaster with broken backlinks on their website.
Thereafter, you recommend replacing those broken links wherein you mention your website. The chances of a backlink to your website, in this method, are high since you are actually doing the webmaster a favor by reporting them the broken links. 
First, find the relevant websites in your niche along with their resource pages. Find such pages by using the following search queries:
your keyword + link 
your keyword + resources 
your keyword inurl: links 
Be friendly and confident in your approach. Inform them that their backlinks are no longer available. Provide the exact location of the broken links. Try to be helpful in your narration, and not greedy.  
2. Backlinks through Infographics 
Considering the fact, visual content has a far lasting impression on the human mind than text, infographics are widely used in blogposts since they're easy to understand and comprehend. 
Who doesn't like a little explanation in the form of infographics?
The demand for infographics is tremendous, so is their usage.
As a writer or a website owner, you can design amazing infographics using statistical data, images, etc. You can use free infographic makers too. Once you're done with it, distribute or submit your infographic to get backlinks. 
Lastly, email people who have used your infographics or shared them on social media. Ask them for feedback and if they can backlink it to one of your blogs. If you've already used an infographic in your blog post, you can ask them to backlink it to that particular piece of content too.
3. Guest Blogging is a Golden Trick 
Not a new technique, but its considerably powerful still. The importance of Guest posting lies in its inexplicable power to reach new audiences. Many of you will think that this is nothing new, well, it's not!
But most of the time, it is important to improve your online reputation more than gaining traffic. Guest blogging widens your audience pool.
Many top journals accept entries for guest posts on the topic relevant to their readership. Mostly, you can add inbound links and external links to your articles in such cases. 
Contact influencers publishing guest posts on other websites. Look out for contribution opportunities with such collaborators.  
4. Promote Your Content 
If you have written a well-researched piece of content, then promote it for backlinking. You need to get out in the world, reach people through emails, and promote your best articles. One of the best ways is to contact bloggers or websites that run weekly or monthly roundups. Google search for your keyword + roundup. Look for the results in the past week only. 
Contact website owners and give them a quick introduction to your website and add links for your best blog posts. If they find it useful, then they'll link back in the next weekly roundup. 
5. Add Readable Internal Links for Pages 
Well, internal links can also help in backlinking.
They act as the best anchor texts for relatable topics. Mostly, readers looking for detailed information about a topic always click on such relatable posts. Coincidently, it improves the trust or the authority of your website. With good internal links, you can help users to navigate through the website and improve their overall experience. 
However, remember to keep the internal links for a page below 100, for SEO and usability purpose. 
6. Partner with other Websites 
It is very common for organizations to partner with each other, even for SEO. Websites can provide backlink to each other for a particular blogpost, therefore, increasing each other's reputation on the search engine.
However, you must assess the traffic, domain authority, page authority, and spam score of a website before you show any interest in a profitable partnership. Get a rough idea of the number of visitors per post, the bounce rates, keyword ranking, and user experience. Once you're sure of everything, you can provide a backlink to their website, and they to yours. 
7. Share them on Social Media 
Well, social media is all for all types of content, be it blog posts, PRs, articles, etc. So, you can scribe some amazing captions depending on the platform you choose. For LinkedIn, you can compose some professional yet engaging content for your readers. Add hashtags to improve the reach of your posts. If your content contains some infographics, then you can share those on Pinterest, Facebook, Instagram, etc. People love reading visual content. 
Moreover, add social media widgets to your blogposts. This will improve your social media followers and reach as well. 
8. Create Presentations 
Not every content needs to achieve a 10,000-word mark. You can opt for slide presentations as well, packed with infographics, images, and other forms of graphics. You can put these in your blogs, or share them publicly. A great presentation includes witty content with amazing design. Visual content has the power to compel readers and keep them on the hop. So, add presentations for the most popular topics.
Conclusion 
Getting quality backlinks to your website/blog can be a tedious and challenging task, considering the surmounting competition in the market. Mostly, websites provide backlinks either because you're paying them or because you've written the most artistic piece of content.
No matter how you earn backlinks, they are important for your website. Also, keep a track of all the backlinks your website is getting using similar monitoring tools. Hope this blog post guided you on how to get backlinks to your website.