2890 Views
Do you know that 46% of Google searches across the globe are local?
This simply means if you are not gaining visibility in the local searches, you are bound to lose a large chunk of business. Optimizing your local SEO strategy can be one of the most important things you can do to keep your business relevant.
In this comprehensive guide on local SEO, we will cover the fundamentals of local SEO and discuss how you can optimise your content for local search. So, let's begin.
What is Local SEO?
Local SEO is the practice that allows you to optimise your business for local-based keywords such as 'restaurants near me' or 'florist in Noida'. Whether you own a brick-and-mortar store, have an online business or run a franchise with multiple stores, it is important for you to gain visibility in local searches.
Here are some jaw-dropping facts that testify to the significance of local searches:
78% of the location-based mobile searches result in an offline purchase.
72% of consumers carrying out a local search visit a store within 5 miles of their current location.
18% of the location-based mobile searches result in a sale within one day.
Such is the significance of local searches. If you want to get your business visible in the eyes of these customers, keep reading!
How is Local SEO different from Normal SEO?
Before we dwell on the fundamentals of local SEO, let us see how it is different from normal SEO.
Local SEO is largely similar to normal SEO. The only difference lies in the ranking factors that decide the local search results.
Some of the ranking factors that are particularly important to local SEO include:
Location of the Device carrying out the Search
Google My Business Profile
NAP Citation
Online Reviews
Sharing on Social Media
Which Tools can I use for Keyword Research in Local SEO?
The very first step in any SEO is to get the most suitable keywords. Here are some of the tools that can suggest keywords for local SEO:
In addition to normal searches, Google suggest works great for local searches. What's important to remember is that you should consider only those keywords that your local customers might search for.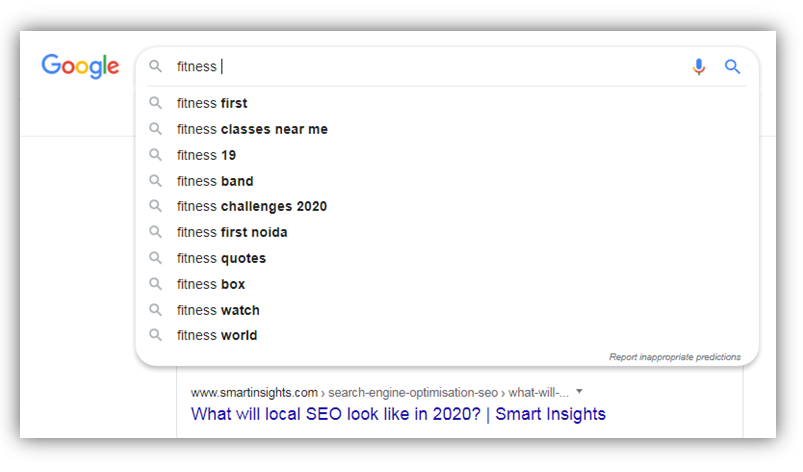 In the above example, when we type in 'fitness', Google search engine comes up with several suggestions. Now, if you run a fitness centre, only the second suggestion 'fitness classes near me' will hold relevance; the others will not.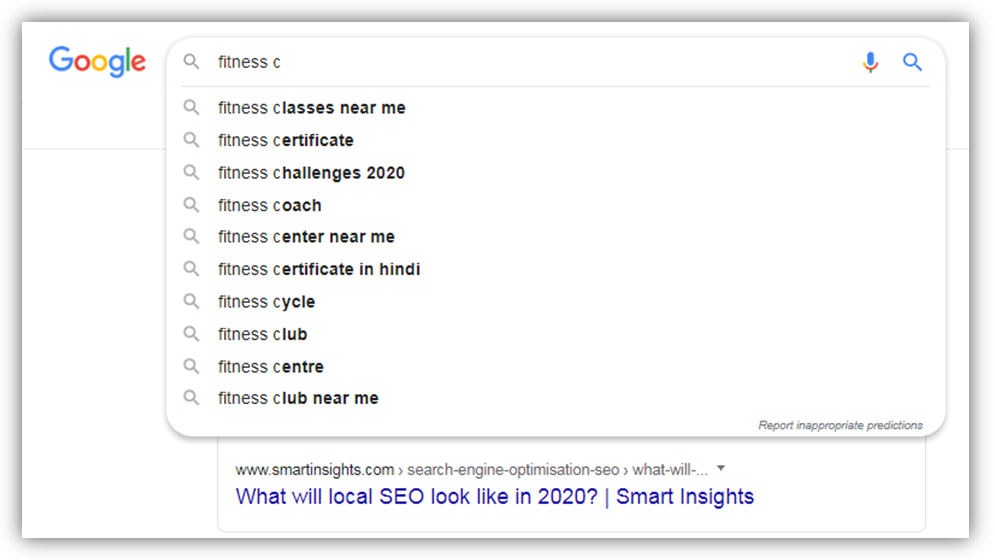 On typing further, you come across several suggestions that are suitable as keywords for your local search strategy- 'fitness classes near me', 'fitness centre' or 'fitness club near me' all can be relevant keywords.
This tool helps you research on keywords targeting different geographic areas. So, you can get the search volume and competition for local search keywords say, for instance, 'Noida fitness centre' or 'Asian restaurant in Delhi'.
However, if you are looking for new keywords, you can choose its 'Start with a Website' feature. Here, you can choose any website that sells similar services. The tool will suggest keywords based on the terms that appear on the website.
What Steps Should I take to Optimise my Business for Local Searches?
Once you are done with keyword research, the next step would be to optimize your business for local searches. Here are some of the things you need to do:
1) Optimize your Google My Business Profile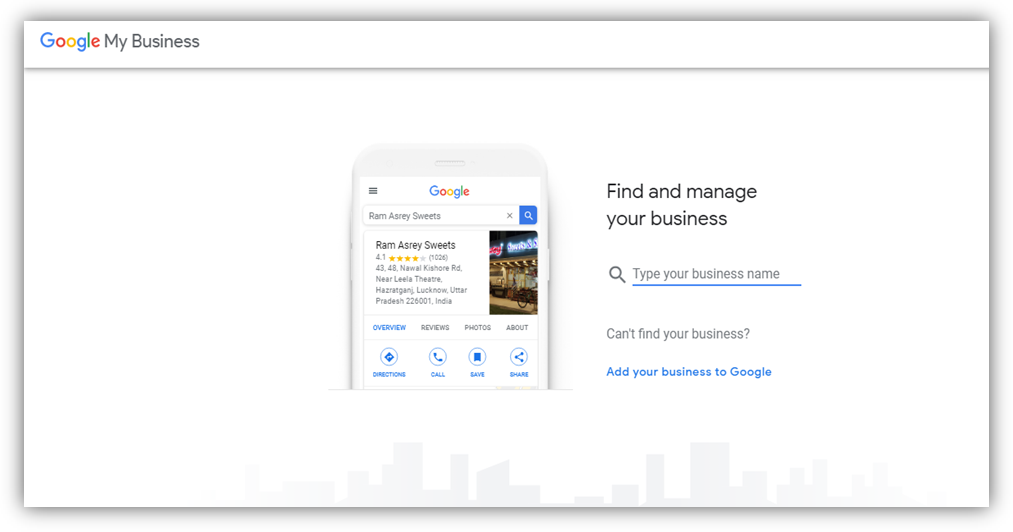 Optimizing your Google My Business profile is one of the most important things you need to do in order to get your local SEO strategy right. You need to keep the following things in mind:
a) Keep all the Information Consistent
Whatever details you fill in your GMB profile should be consistent with the information available on your website as well as your NAP citations (name, address and phone number) on business websites. When Google sees your information as consistent across the web, it considers your business legitimate.
So, whenever you type in your business' name, address and phone number on any local business directory, make sure it 100% matches with your Google My Business (GMB) profile.
Besides, if your business changes its name, address or phone number, make sure the changes get updated on your web citations as early as possible.
b) Complete your GMB Profile to the Extent Possible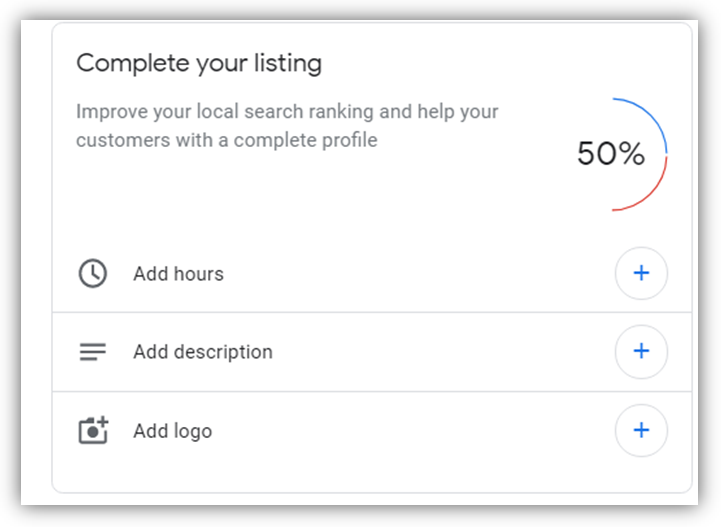 Depending on how many data points you have filled in your Google My Business profile, your business gets assigned a score. So, by filling out most of the categories, you can earn a high score.
In order to make sure you rank on competitive keywords, it's essential that you fill in key information such as 'Category' and 'Products and Services.'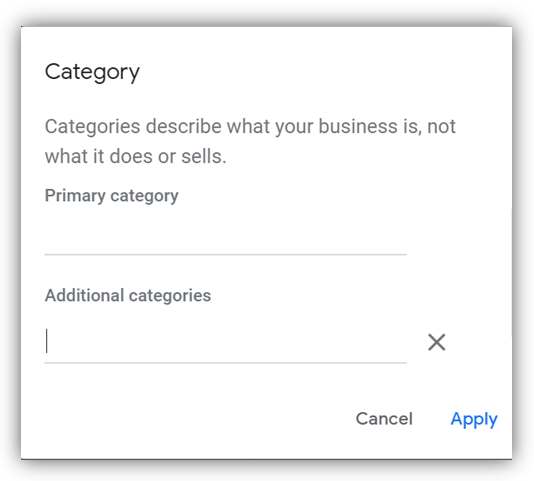 You can not only select a top-level or primary category that tells Google what your business is all about but also a secondary category that directly affects the searches your business can rank for.
What's important to remember is that you cannot come up with a category of your own. You have to choose from the list of pre-defined categories.
Another crucial data point you need to fill in is 'Products' and 'Services'. This will tell Google what your business is selling.
c) Manage your Reviews
As discussed earlier, Google reviews are among the foremost ranking signals for Google. So, getting as many reviews as possible is crucial. As is mostly the case, most of the happy customers do not leave a review unless asked. So, you will need to connect with your customers and request them to review your business.
It is also essential that you reply to every single review on your business-irrespective of whether the review is positive, negative or somewhere in between. This leaves the impression that you are the kind of business that cares for your customers.
2) Manage your On-Page SEO
In order to get your on-page SEO right, you can take the following steps:
a) Create Local Content
In order to grab the attention of your local audience, you can create content that caters to your local audience. You can create blog posts around local news, events or activities. You can craft content centred around the products or services that your business sells.
If you serve more than one location, you can create location-specific webpages with high-quality local content on your website.
b) Optimize your Title Tag, Meta Description, Headers and Content
All the on-page optimization elements apply here. Your targeted keywords (which in this case will definitely include location) should be present in your title tag, meta description, headers as well as the main content.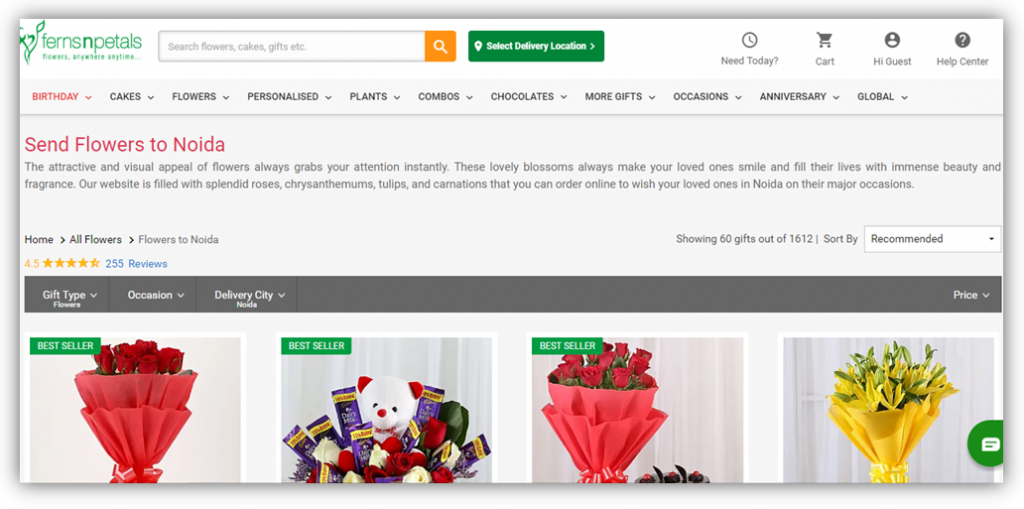 Also, make sure to keep these location-focussed keywords at the very top of your webpage in a headline. That way, when a prospect opens your page, he gets to know within seconds that you deliver services in his area. (see image above)
By looking at the above two images, you will realise how Fernsnpetals have optimised their title tag, meta description, heading and content for flower delivery in Noida location.
c) Embed a Google Map on your Website
Embedding a Google map on the contact page of your website helps your prospects locate it easily.
All you need to do is to locate your business on Google Maps. And embed this map on your website's contact or direction pages.
d) Make your Website Mobile-Friendly
Because a large percentage of local searches are made on mobile devices, it's vital that you make your website mobile-friendly. Google has a mobile-friendly test to check if your site is mobile-friendly. If your website doesn't display correctly, you should either go for website-redesign or update your WordPress theme.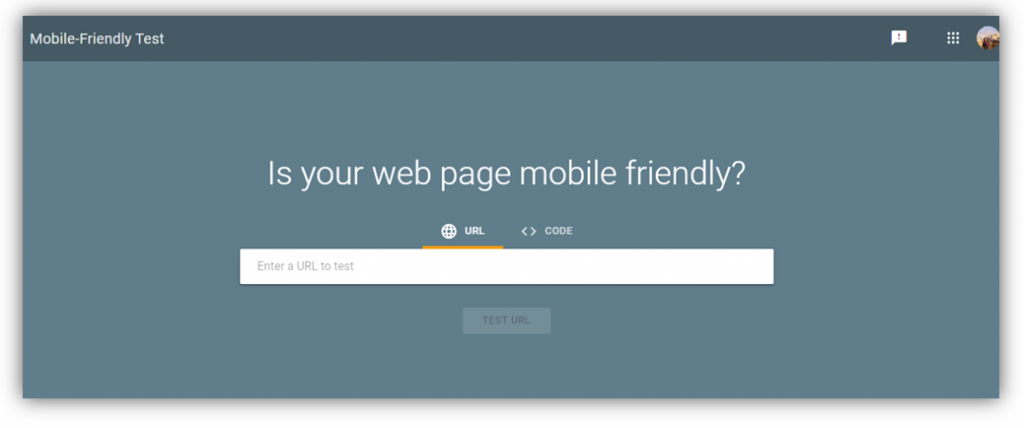 3) Manage your NAP Citations
Managing your NAP citations is one of the critical elements of your local SEO strategy. Let us see how you should manage your NAP citations for local SEO.
Make your NAP 100% Consistent and up to date Everywhere on the web.
When it comes to your NAP data (Name, Address and Phone number), consistency is the key.
Your NAP needs to be consistent on:
Your Website
Your Google My Business Profile
All Business Directories: Yelp, Foursquare, YellowPages
All Local Listings
So, that essentially means everywhere your business has been mentioned. Besides, you have to ensure all your NAP data is up to date.
Now, managing all the NAP citations for your business can be a pain if done manually. Tools like BrightLocal are quite helpful in this regard. Using BrightLocal's citation tracker, you can not only keep a track of all your local citations but also update the incorrect or outdated ones, all with a single dashboard.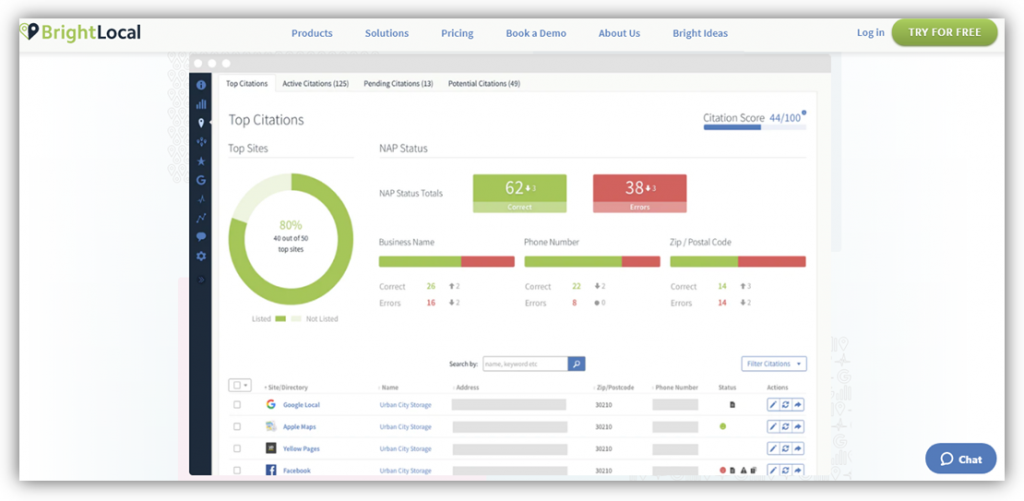 4) Build as Many Local Links as Possible
When it comes to local SEO strategy, building relevant links is the key. As a local business, you have strong ties to a specific location. This creates a lot of backlink opportunities to tap into.
Let us see how you can implement link-building in your local SEO strategy:
a) Link to other Local Businesses
Local businesses have strong local networks. So, if you link to them, you will open avenues to a lot of businesses in your location.
Build a list of every local business you can connect to-wholesaler, distributor, contractor or any neighbouring business. Then identify pages on their websites that you can link to. You can reach out to these businesses using emails or phone and request for links.
b) Leverage Blogging to your Advantage
Blogging has always been a potent tool for link-building. You can publish high-quality blogs on your website-this will lure others to link to your site. You can also choose to write guest blogs for websites with high domain authority. When done right, blogging helps you build high-quality backlinks that can boost your local SEO considerably.
c) Sponsor Local Events
Most of the Local events require sponsorships. By sponsoring the local events in your area, your business gets a mention along with a backlink on the event's website.
Wrapping it Up
Optimizing your business for gaining visibility in the local searches can indeed be time-consuming. But with the right strategy in place, your business can get more eyeballs among your local audience.
So, which steps from this guide are you planning to implement? Please let us know in the comment section below. Also, if you have suggestions on boosting local SEO, share your views with us. Thanks for reading.