1353 Views
Regardless of the industry you operate in, your requirements are likely to diversify as your business grows in size and complexity. In this day and age, when almost anything and everything can be automated, you are likely to harness the power of enterprise application services to manage your growing workload, streamline work-flow, and minimize the scope of error.
Now you may be wondering: at a time when new applications are emerging every now and then, how can I figure out which ones fit my business? Don't fret. In this post, we will brief you through various types of enterprise applications that, we feel, are integral to the functioning of your business.
Let's discuss these one by one.
1) Customer Relationship Management (CRM)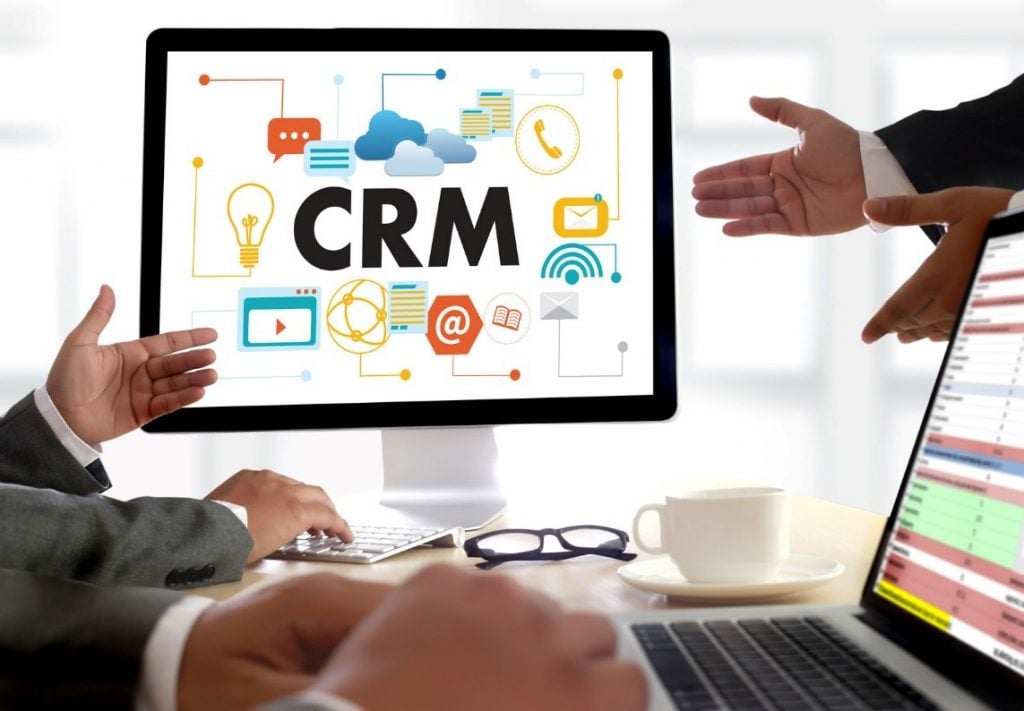 How do you feel when you lose a potential client that was about to convert? Even if you are super-organized, there must have been instances when you forgot to call a lead, up-sell or cross-sell to your old clients or market a discount to a customer?
That's where customer relationship management software comes into the picture.
Salesforce has defined a CRM as "A technology used to manage interactions with customers and potential customers. A CRM system helps organizations build customer relationships and streamline processes so they can increase sales, improve customer service, and increase profitability."
A CRM solution makes sure your sales team keeps track of every client. It provides your business with a detailed overview of your relationships with each of your prospective as well as existing customers. CRM solutions let you monitor when and how you have interacted with a customer, ensuring no lead slips through your fingers.
Advanced CRM software come with built-in features including, but not limited to, the following:
Role-based user access
Lead Management
Interaction Tracking
Email Integration
Proposal Management
Pipeline Management
Workflow Automation
Reporting and Analytics
Forecasting
Salesforce, Zoho, and Oracle are some CRM applications highly sought-after by businesses far and wide.
2) Project Management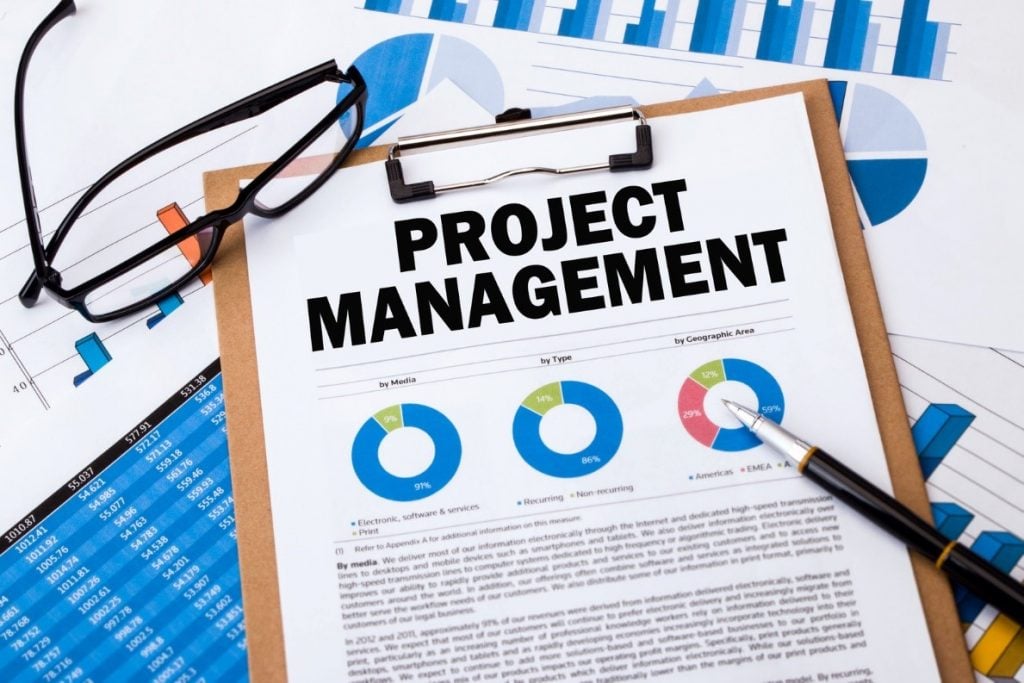 If work with a large team, these are the tools you should definitely not miss out on. Project Management tools including Zoho Projects, Teamwork and LiquidPlanner are designed to help your team collaborate effectively, even when dispersed across the globe. These tools ensure each of your team members has clearly defined goals and deadlines, so you can drop in any time and check if your colleagues have what they need to accomplish their goals on time.
These tools not just provide you with an overview of the active projects but also let you monitor the specifics you need to get done to ensure your project gets executed in the desired manner.
Most of these tools have the following set of advanced features to monitor projects and hone performance:
Role-based user access
Team Dashboards
Reporting Tools
Timesheets
Gantt Charts
Flexible Work-views
Billing Tracker and Automated Invoicing
Integration with Existing Systems
Used the right way, project management tools are an effective way to communicate and collaborate with your colleagues whilst ensuring the highest levels of productivity and transparency through the various stages.
3) Enterprise Resource Planning (ERP)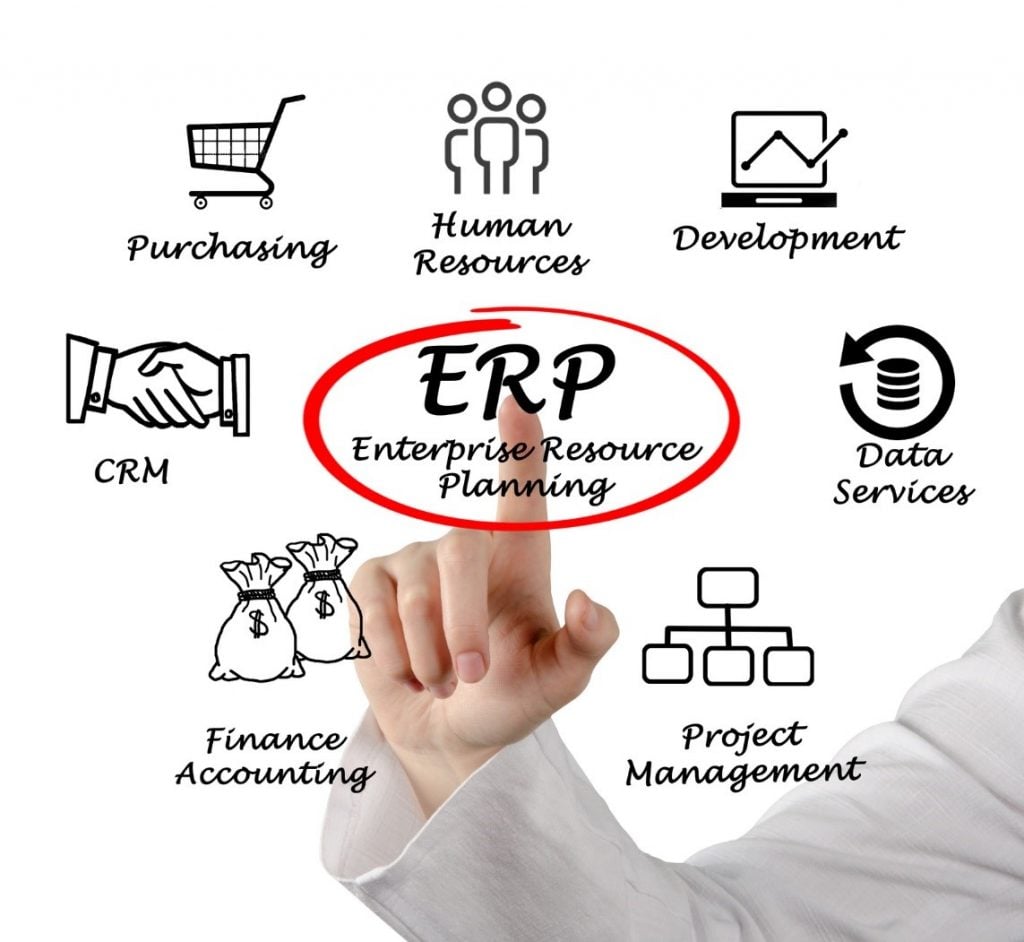 Do you still use Excel sheets to manage inventory, maintain customer database, and process orders? If so, you may be aware of how cumbersome the entire thing can be. First, little to no data flows between the various departments. You may not receive data the moment it has been generated. This lag may cause frequent errors leading to financial losses. You may face issues such as inventory mismanagement, resulting in wastage of resources and inability to deliver on time.
As a business grows, it becomes increasingly difficult to coordinate the systems used by the processes running your organization: purchasing, supply chain, finance, human resource, and others. ERP integrates these processes into a unified system.
Typically, an ERP software is in the form of a suite comprising different ERP applications (called modules) each focusing on one aspect of your business. You can combine one or more of these modules to suit the needs of your business.
Modern-day ERP solutions are endowed with a range of powerful features such as:
Enterprise-wide Process Integration
Consistency of data across departments
Automation of Routine Tasks through AI-ML
Data Analysis
Visual representation of Information through charts, graphs, KPI dashboards
Hassle-free integration with third-party systems
With these capabilities in place, you can streamline your processes, maintain a single source of data, track and share reports, refine business visibility, mitigate risk and identify opportunities, if any.
4) Business Intelligence (BI)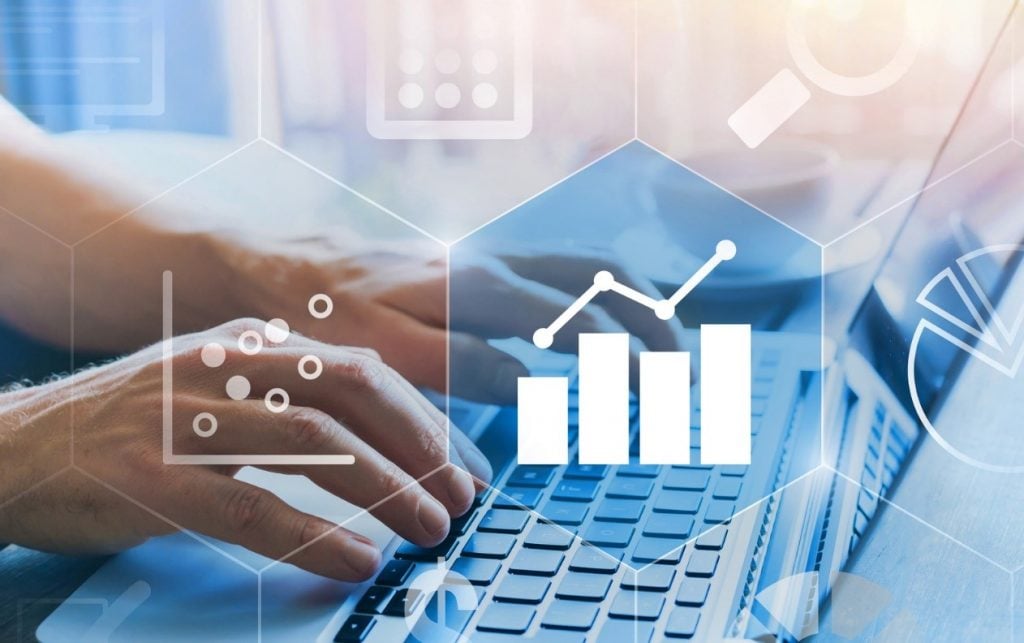 You may have tons of data about your customers, website, and the financial performance of your company. If not worked upon, this data would lie idle in a hard drive in some corner of your office.
To make sense of this data and facilitate speedy decision-making, you need a powerful business intelligence tool. Especially when you work in an environment that changes at a blazing-fast speed, you need clarity on where exactly your business is, how it got there and where it will go next. A reliable BI tool lets you analyze all this (and more) with high accuracy.
A BI tool collates information from disparate sources, processes it, and churns out insights to help you make informed decisions. These insights can be in the form of tables, graphs, charts, and dashboards that help you understand how your business fares on various key performance indicators (KPIs). You can share this information with the key stakeholders in sales, marketing, finance, operations, and HR to help them make informed decisions.
Prominent BI tools include Zoho Analytics, Sisense, and Tableau. While Zoho is suitable for beginners and non-technical users who have just ventured into business intelligence, Sisense is great for transforming complicated data sets into easy-to-grasp nuggets of information. Sisense has solutions geared towards specific industries or even specific departments within an organization. Tableau is the most versatile BI software out there that comes with an extensive range of industry-specific tools.
5) Human Resource Management (HRM)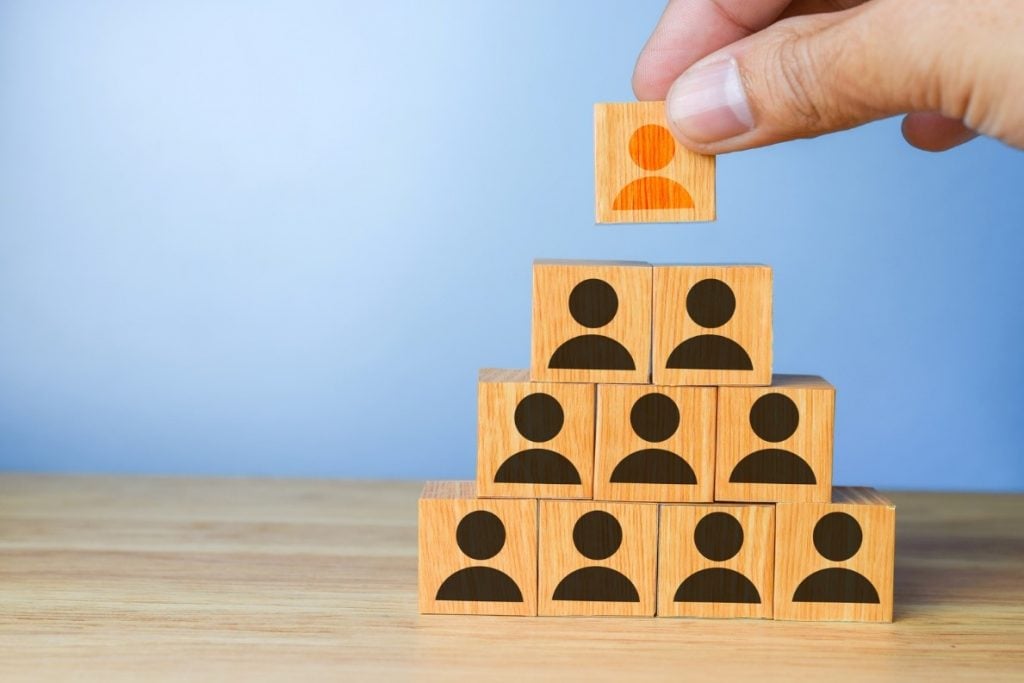 As a large business entity, you can understand how demanding managing your workforce can be. Right from hiring, training, and workforce planning to performance management, compensation management, reporting, and engagement, all the tasks falling into the realm of human resource management (HRM) require a powerful solution that can automate, or at least simplify, them. Plus, most of these tasks happen to be compliance-driven; so, performing them manually becomes time-consuming.
HRM tools allow businesses to handle the core HR processes with the utmost ease. Depending on the needs of your business, you can choose a simple HR software that carries out routine administrative tasks (such as timesheet management), or go for a sophisticated solution that addresses strategic areas like recruitment and performance management.
Among the HRM tools that have caught the attention of companies, Zoho People, iCIMS Talent Acquisition, and Breezy HR stand out. Zoho is immensely helpful in managing and organizing employee data, so you can handle tasks such as tracking leaves, managing timesheet, building custom forms, and analyzing performance without spending time and energy on mundane activities. iCIMS Talent Acquisition is an employee onboarding tool with a custom career portal that simplifies the talent acquisition process. Breezy HR is yet another HR tool that integrates seamlessly with your existing HR tool and helps you recruit candidates, track employees and streamline communication.
6) Marketing Automation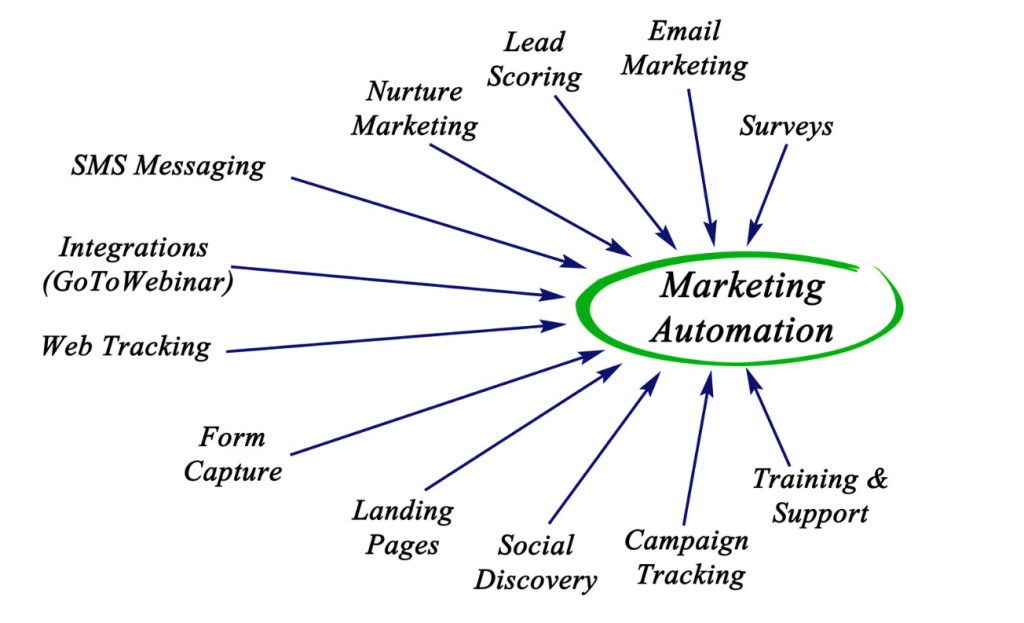 When your company reaches a certain size, it is almost impossible to conduct all marketing activities on your own. You cannot talk to every lead, reply to every email, comment on every query on Facebook and post updates on LinkedIn or Twitter all at the same time. Long story short, there are too many things to take care of and too little time.
Marketing automation tools help you tackle such issues. They let you optimize, automate and measure marketing activities and workflows so that you can focus on the strategic aspects of your business and work on bolstering your bottom-line. All types of current-day marketing activities such as customer segmentation, lead generation, lead nurturing and scoring, upselling, and cross-selling, return on investment (RoI) measurement, and account-based marketing can be taken care of with these tools.
As a result, you can market effectively on multiple channels including social media, email and SMS, tailor your campaign to suit your target audience and schedule tasks in such a manner that you can contact targets after a specified action has been performed or time-period has elapsed.
With popular marketing automation tools such as HubSpot, Adobe Campaign, and Act-on, you can accomplish many goals at once: optimize marketing investments, reduce operational overheads, boost sales productivity, and trim down cost per lead.
It comes as no surprise that marketing automation is growing at a break-neck speed. As per a forecast by Forrester, the segment is predicted to grow at a compounded annual growth rate (CAGR) of 14% over the next five years.
Enterprise Applications in 2021 and Beyond
With technologies such as artificial intelligence, machine learning, and cloud continue to advance, we will have faster, more intuitive enterprise applications.
AI-supported development will spawn intelligent software with enhanced capabilities, enabling organizations to handle large, complex workloads and make accurate predictions. As 5G becomes the next big thing in mobile technology, users will enjoy faster connection, lower latency, and near-instant download.
As a result of these changes, cloud services will experience exponential growth. Organizations prepared with the right ensemble of tools and technology will enjoy an advantage over the ones that continue with legacy systems.
Need enterprise application services? Get in touch with our technology experts and find a solution aligned with your business needs.