2032 Views
Landing on that much-coveted first page of Search Engine Results Page (SERP) is a target for any webmaster and digital marketer. And with all that it takes to land on SERP with a high ranking, it's a letdown whenever your keyword ranking drops. Don't despair, though. If you got your page to get good SEO marks, you'd find a way to get it back up again. Check out these tips to fix the dip in your keyword rankings on Google:
Double-Check the Ranking
Before springing to action, evaluate the cause of the drop. It could be that the location of the ranking is not precise, or maybe it got affected by Google's rankings experiments or personalization. It's best to get solid facts regarding your site ranking, beginning with how far your ranking has dropped.
Go to other sites that can check your ranking, just to double-check. AuthorityLabs provides free tools, and one of them is a Keyword Rank Checker you can use to get firsthand data regarding your ranking.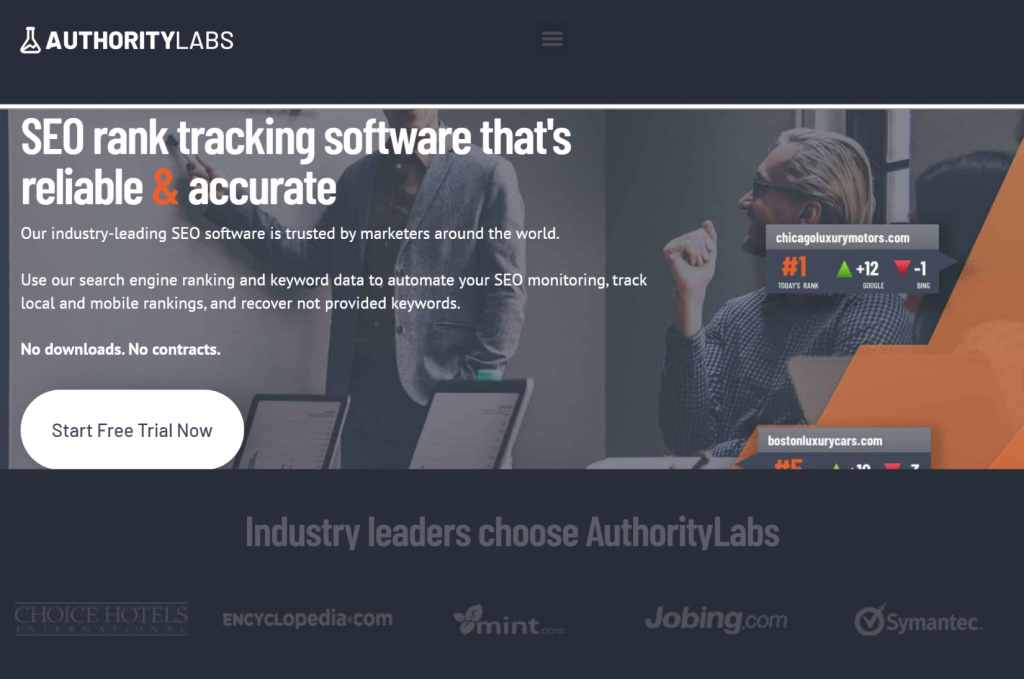 Sometimes, Google searches can be off or may show different results in desktop and mobile rankings. Double-check your organic traffic the previous days before the drop to check if it also decreased. You can test data on your Google Search Console and compare it to the results of the rankings tracker. Compare data from earlier weeks of the drop and after.
Check if any significant event or holidays happened at the time of the drop that may have affected customer behavior. Check if the decline in the keywords is a sustained drop, or a sudden drop, usually an indication of more severe issues behind it. If your traffic was constant, but the decrease still happened anyway, you need to dig deeper to find the cause of the fluctuation.
You can use other tools like Stat, to get recommendations and more insight regarding the keywords in question. The next step now is to discover what caused the keywords ranking to drop.
Reasons Why Your Keyword Rankings Falter
There are various reasons why your keywords ranking decreased, the most common of which are the following:
Your Competitors Outranked You in Organic Searches.
Check the sites that outranked you and see what they are doing right. You can try open-source tools to check their recent statistics on those same keywords where you experienced a drop. Check where you are lacking and adjust as soon as you can.
Your Competitors Published Better Content.
Someone will always be better than you, produce better content that Google will rank higher, affecting your keyword ranking. Should you simply throw in the towel and give up? Absolutely not! Put on your thinking cap and refresh your content, update details and integrate more backlinks when necessary, and include other media like new pictures, videos, or even an infographic.
Use tools such as MozBar Browser Extension to get insights into why your competitors' content is doing better than yours and adjust to being more competitive. Eventually, your content will pick up because you took the time and effort to increase the level and quality of your page.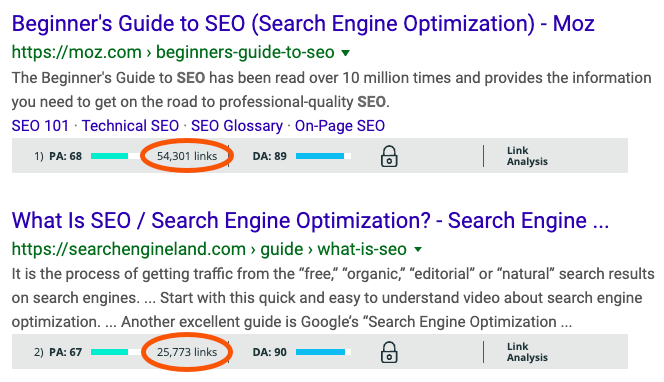 There are Technical Errors at the Backend.
Reasons can be varied, but it could be anything from erroneous redirects, duplicate pages, server errors, and the like. These kinds of issues can be resolved on your end; however, resolving them takes time. You will have to lose another day or two, and your ranking will most probably continue to drop on those times. The upside is regaining back your visitors once you resolve these issues.
Missing Site Links
Since links are a big deal to Google, losing them could affect your ranking, no doubt. High-authority backlinks can do you good in ranking high, but the moment you lose these links, they can do severe damage to your ranking too.
If your site lost some links, you need to trace the cause, and if others have experienced link drops as well, by using link counter tools like Ahrefs or Majestic to find out. You can also try Screaming Frog to trace which pages have internal links to affected pages. Paid tools like Linkody help you monitor changes on your backlinks, sending you notifications when you earn or lose a backlink, and make it easy to communicate and reach out to sites when you lose them.
Contact the site owners of these missing links and ask if they recently changed their URLs, on-page content, or navigation structures that could have caused the link to break. If the sites are still up, then all you need to do is revise the links. If these site owners have revoked your use of their website, then you need to find another source link to replace that. The truth is, nothing lasts forever, especially online. Changes are bound to happen; that is why you need to be proactive in sprucing up and pruning your pages to prevent issues as much as you can.
Team Errors on Affected Pages
Did your team commit accidental errors that changed the affected pages? Changes include URLs, change of keyword from the page title, H1 or H2, or changes were made to the article that lowered keyword density or relevance. You can look at Google's cache to find out. You can most probably revert your site and recover the traffic lost if you repair the errors immediately.
If you changed your URL, revert it if it's by accident. If it was a necessary change, make sure your old URL redirects visitors to the new URL (301 Redirect).
If you edited your titles, tags, and articles, revert them so that you can correct the keyword drop immediately. The longer time you are on keyword ranking lockdown, the more visitors you lose. Once you get your site back up again, gradually effect changes and edits, carefully making sure you keep the same quality, relevance, and keyword density to your content.
Check if your content is readable or not to Google bots. If it is, then you need to edit the content to make them user-friendly, readable, and with strong SEO. 
Team Errors on Site Navigation
Your team may also have implemented changes in on-site navigation that may have affected the page? You can check your top navigation, headers, footers, and sidebars. Go through your product lists, blog posts, homepage, category pages, link baits, and the like. Check anchor texts on links to target phrases if there were any changes made on those, especially if keywords were removed or changed.
Have your UX and SEO teams work well together as most of the errors need to troubleshoot from the backend of the site. As for SEO managers, you can also add keywords in product descriptions, blog posts, and in the footer. Add more links than the ones you have lost, and monitor your rankings if they improve.
You Incurred Penalties from Search Engines.
Did you buy backlinks? Plagiarise content? Did spammy link building methods? Were you hacked? If you go to your Site Messages menu in Google Webmasters panel, you will find out if you were penalized and receive recommendations to resolve the infraction. You also need to strengthen your defenses to protect your online business from hackers and cyber-attacks.
UX has Greatly Decreased.
If your page is not mobile-friendly, loads, slowly, or has annoying interstitials, it can diminish your users' experience (UX). If you changed your webpage recently, it might have affected page speed and performance of your site that may have caused the drop in your keyword ranking. You can use open-source tools like Google's PageSpeed Insights to check if you hit the score of at least 90 to 100 in mobile-friendliness and usability. It will also show how you can resolve any issues if you score poorly.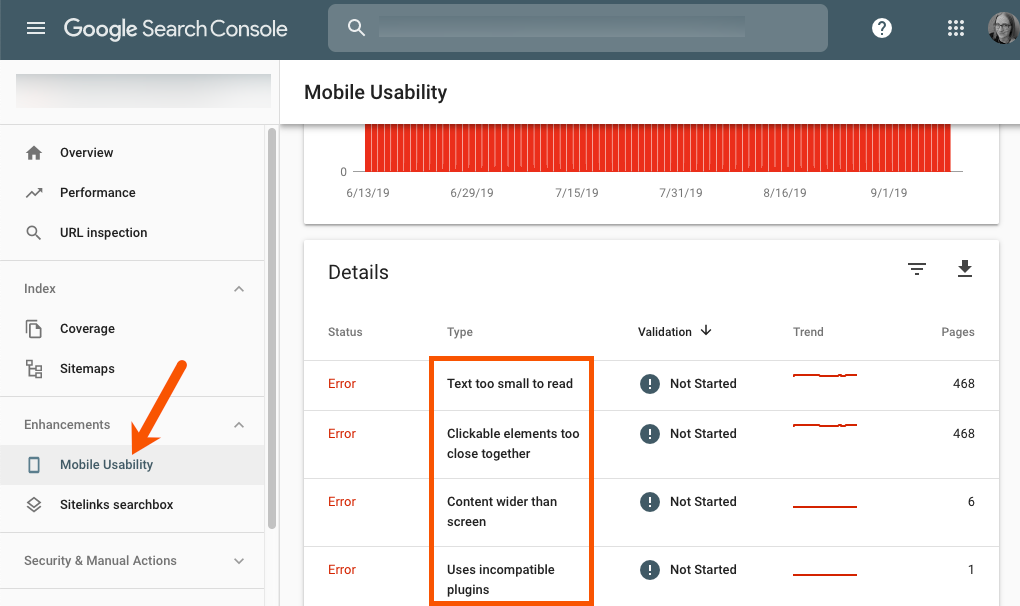 Search Engines Updated their Algorithm.
When this happens, keyword rankings of your competitors may have been affected too. Google daily updates its algorithms unannounced, which is why your SEO strategies need to be as proactive as can be. These updates are documented in different SEO sites like MozCast, Search Engine Land, and Search Engine Watch. If it's an algorithm issue, then you have no choice but to adhere and adapt to the new algorithm and change your SEO strategies right away.
Ever-Changing SERP Queries
The demands of online consumers are ever-changing and can be quite volatile at times. Canon and evergreen articles are more stable, but if your keywords involve much more current topics that can change along with trends, then you can get caught off-guard if you are not carefully paying attention when queries transition to something new.
Google will prioritize current content to provide readers with accurate search results. Check which keywords are trending and adjust accordingly, so your content stays up-to-date.
Google user Feedback Affected Your Ranking.
Google checks your clickthrough rates and bounce rates through machine learning technology. These are clear indicators if users find your site valuable or not. If you have spammy popups, low-quality content, or maybe your website is slow to respond, your bounce rate will probably be high, and clickthrough rates low. Optimize your sites, change popups, and improve the response time of your webpage. Revert changes if ever you altered page titles and the like.
Conclusion: Staying Fresh is the Name of the SEO Game
You have no time to gripe when you a webmaster or SEO manager. The very reason why Google and other search engines change their algorithms continually is for the end-user—PEOPLE. You do not create sites for bots; you do not write for rankings; you do not run campaigns for just for profits. Yes, you do want to be profitable and successful, or else you will not open up a business and start a business website. But the secret of all businesses, big and small, is they serve a need to meet people's demands. All the changes, then, that you need to do, all the efforts you invest in keeping your website ranking, is towards this end of serving consumers and adding value to their lives.
Stay fresh and current, be proactive in maintaining your website, and stay on top of your SEO strategies.
Author's Bio
John Ocampos is an Opera Singer by profession and a member of the Philippine Tenors. Ever since, Digital Marketing has always been his forte. He is the Founder of SEO-Guru, and the Managing Director of Tech Hacker. John is also the Strategic SEO and Influencer Marketing Manager of Softvire Australia – the leading software eCommerce company in Australia and Softvire New Zealand.