4244 Views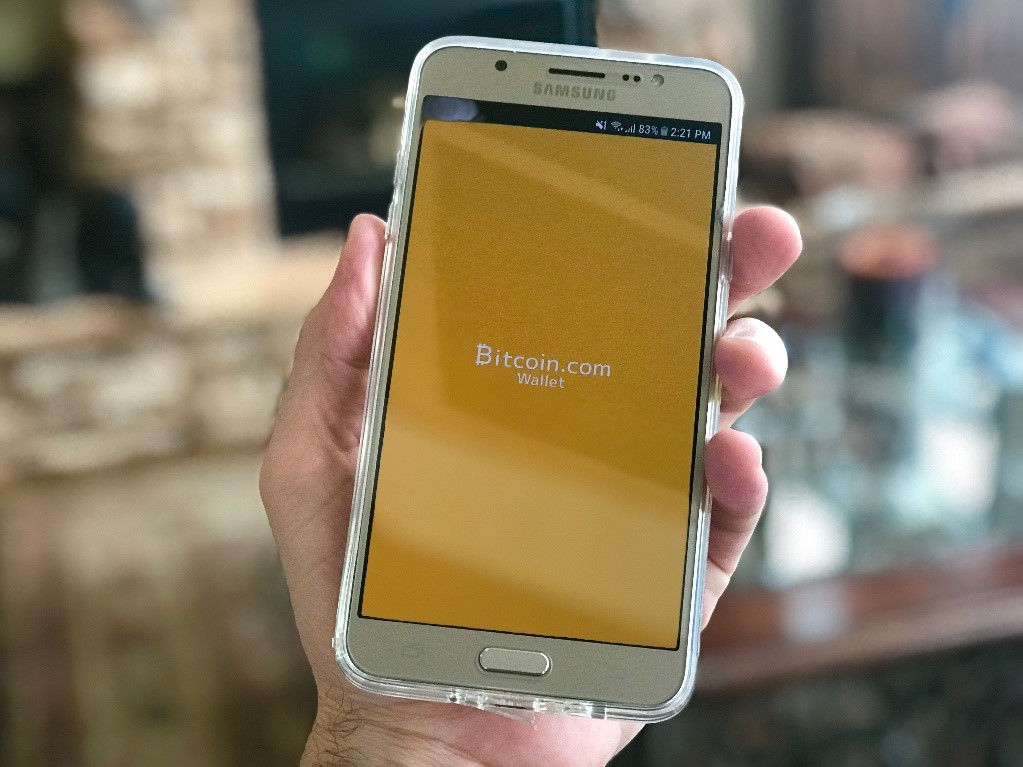 Contrary to what many of you might think, the terms Bitcoin and Blockchain are not synonymous. Block chain is the underlying technology which has made Bitcoin possible. Following the success of Bitcoin and other cryptocurrencies, new applications of Blockchain technology are being discovered in areas ranging from real estate, food quality control to identity verification and even electronic voting.
Today, over 5400 merchants worldwide accept Bitcoin as a legal tender. Several major companies including Microsoft, PayPal, Shopify, Expedia and Overstock.com accept Bitcoin as a viable method of payment. In words of Tesla CEO Elon Musk:
"Bitcoin is quite brilliant. Paper money is going away in the future, that is for sure. Crypto is a better way to transfer values than a piece of paper."
The inception ofBitcoin and Blockchain
It all began when the world was reeling under global financial crisis of 2008. A developer, or group of developers under the pseudonym 'Satoshi Nakamoto' who apparently had been working on the Blockchain technology since early 2007, published a white paper on a 'peer-to-peer network' that could work autonomously without a central authority.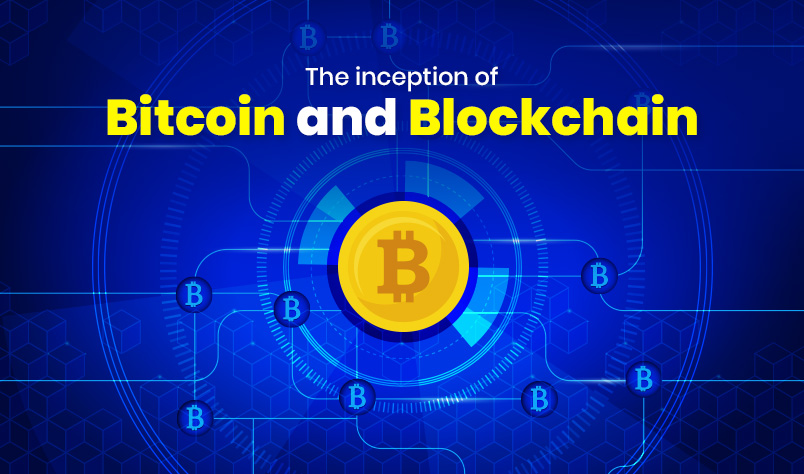 In January 2009, Nakamoto released the first Bitcoinsoftware that launched the first units of Bitcoin cryptocurrency.
As more cryptocurrencies came into existence, Blockchain gained the attention of industry experts; they realized the technology could be a game-changer.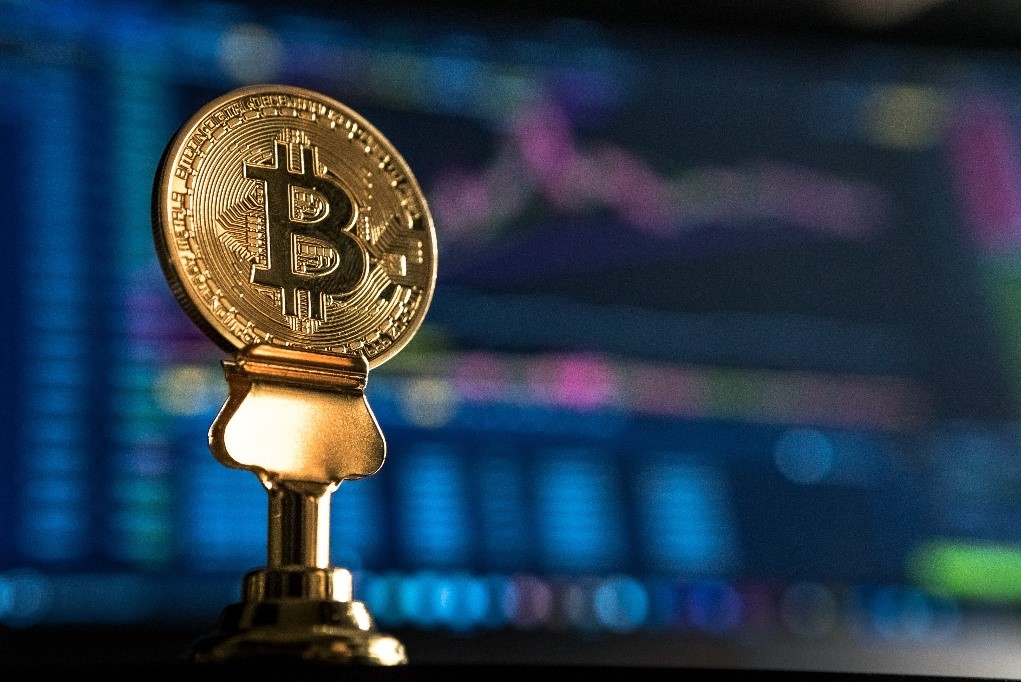 Over the past few years, Blockchain technology has found applications in an array of industries, with most such applications still in the testing stages.
Key features ofBlockchain
Before we delve deep into understanding the nuances of Blockchain, it would be good to know certain key features of this technology:
Blockchain is a distributed digital ledger which keeps a record of transactions. Atransaction could be a movement of goods, currency or data.
A set of validated transactions gets added tothe Blockchain as a block. All the blocks are linked to each other forming achain of sorts, hence the name.
Once added to the Blockchain, a transactioncannot be modified under any circumstance.
A Blockchain has a network of computers callednodes; each node has a copy of the entire Blockchain.
There is no administrator node in Blockchainnetwork. All the nodes can validate a transaction but no node can modify it.
Cryptographic Hashing
Cryptographic hashing lies at the core of Blockchaintechnology. It is the feature that makes a Blockchain immutable.
Hashing involves taking an input string of any length andproducing an output string (hash) of a fixed length.
For example:

Even a miniscule change in input changes the output hashcompletely. Similar inputs, therefore, do not have similar outputs. Forexample, the hash outputs of 100202033 and 100202034 will be completelydifferent from each other.
This property makes it impossible for anyone to guess theinput by looking at output.
Obviously, two different inputs can never have the same hashoutput.
In any Blockchain, every block contains hash of the data inthe previous block. For example, if a block chain has 500 blocks, 500thblock will have hash of the 499th block, it will have a hash value of498th block and so on.
This single property makes a Blockchain incredibly reliable.
Consider a situation where a hacker attacks block 4 in achain. We know that even a slight change in input data changes the hashcompletely, so any change in block 4 will change its hash. Since all blockshave hash of the previous block, block 5 data and hash will change. This, inturn, will change the data and hash of all subsequent blocks in the chain.
The Blockchain network will notice this change immediatelyand reject it. That is why a Blockchain is considered immutable.
Public KeyCryptography
Public Key Cryptography is a system which uses a pair ofkeys: a public key and a private key. Every public key has a correspondingprivate key. The public key can be known to many, but the private key should beknown to its owner only.
In a Blockchain, public-private key combination is used toencrypt and later on decrypt messages transmitted across the network. A publickey can be considered equivalent to an email address and private key a passwordto access any mail sent to that email address.
For example, Mary wants to send a message to Jack over theBlockchain network. Mary will use her public and private key and Jack's publickey to encrypt the message.
The message will be forwarded to Jack. If a third partyintercepts the message, all they will see is a string of random numbers andletters. Jack will later on use his private key to decrypt the message.
It is impossible to guess the private key using the publickey. A user can, therefore, send his public key to anyone on the Blockchainnetwork and be assured that his private key will not be stolen.
Nodes
A Blockchain consists of blocks of transactions. Theseblocks are stored on nodes. A node can be a computer, laptop or a biggerserver. All the nodes in the Blockchain remain connected to each other andconstantly exchange the latest Blockchain data with one another. As a result,all the nodes in any network remain updated with respect to any changes in thenetwork.
Every node has a copy of the transaction history of theBlockchain. No node 'owns' the network.
When a miner tries adding a new block of transactions to theBlockchain, it is broadcast to all the nodes on the network. Nodes can acceptor reject a block depending on validity of transactions in the block. Onaccepting a new block in the Blockchain, nodes save it over the older blocksthey have already stored.
How mining takesplace and transactions are processed in a Blockchain
Every time a transaction is initiated on the Blockchain, itis broadcast to the entire network, waiting to be picked by one or more minersin the Blockchain (miners are special nodes on Blockchain). As long as atransaction is not picked by any miner, it keeps lying in a 'pool' ofnon-validated transactions.
Miners pick up some transactions from this pool and form ablock. A particular transaction can be picked up by more than one miner to beincluded in his block.
Before adding a transaction to his block, the miner needs tocheck if the transaction is eligible for execution based on history of theBlockchain. If, according to transactional history of the Blockchain, thesender's wallet has adequate balance, then the transaction is eligible forinclusion in the block. Miners usually prefer transactions with highertransaction fees.
The block thus selected needs to be added to the Blockchainnetwork. For this, the miner requires to generate a hash output (also called assignature) for the data present in the block.
This hash output is a 32 digit string of random letters,numbers and symbols, which depends on the input string and is therefore uniquefor each block of transactions. Each miner will thus work to generate adifferent hash output.
Nonce
During mining, miners compete to generate a hash output forthe block they are working on. A rule of Bitcoin Blockchain is that the hashoutput for the block needs to start with a certain number of zeros.
Since the hash output is fixed for any fixed input string,miners need to change a part of the data inside the block (called nonce) each time they guess the hashoutput. Each time a miner changes the nonce, the input string gets changedwhich leads to a different hash output.
Miners keep on changing the nonce till they get a hashoutput that starts with the required number of zeros. Since the processinvolves a lot of trial and error, mining consumes a lot of time andcomputational power (and hence electricity). For this reason, every node on thenetwork does not mine theblocks.
Proof of Work
Once a miner finds the right hash output for his block, hebroadcasts the block and its hash (signature) to all other miners on thenetwork. Other miners check if the hash attached to the block is legitimate.They do so by taking the data on the broadcasted block and hashing it to findif their hash output matches with the hash provided by the miner.
If both hash outputs match, the block gets validated and canbe added to the network. The hash output provided by the miner is a proof thatwork has been done on the block and hence regarded as 'Proof of Work'.
The validated block is broadcast to all other nodes in thenetwork. The nodes accept the block and add it on the Blockchain providedtransactions in the block match with transactional history of the Blockchain.
Miners are rewarded once a block that has been mined by themgets added to the network e.g. for the Bitcoin network a miner gets a certainamount of BTC for each block mined in addition to the transaction fees paid byBitcoin users.
After a new block has been added to the network, miners needto start afresh with a new block by picking new (non-validated) transactionsfrom the pool. They cannot continue with the older blocks there were working onearlier. This is because the block they were mining may contain one or moretransactions present in the block just added to the network. This renders theolder block invalid for mining.
Blockchain is shaping the world around us: Applications of Blockchain
Earlier restricted to cryptocurrencies, Blockchain technology has been well-researched and applied to every industry imaginable. Some applications are listed below:
1)Insurance claims: The insurance industry is rife with issues that hamper claim processing on time. There can be difficulty in verifying claims or understanding complex terms of contract or there may be inadequate information available. These issues affect all the stakeholders involved, be it the claimant, the insurer or any third-party.
To deal with these issues, insurance companies have begun using so-called 'smart contracts' in Blockchain. Under smart contracts, all the stakeholders in the claim have an access to the insurance ledger (or network) to understand policy details.
If someone makes a claim, other relevant documents such as claim forms, proof supporting the claim etc. get added to this ledger and claims are processed automatically with minimum human intervention.
Here, all the stakeholdersinteract directly without intervention of a third-party. Besides, everyinteraction gets recorded on the ledger and broadcast to all the partiesinvolved. Smart contracts also minimize the possibility of error.
For instance, AXA has developed an insurance product Fizzy that uses Blockchain platform Ethereum to offer automatic compensation to policyholders whose flights get delayed.
When someone buys insurance onFizzy, the transaction gets recorded on the Ethereum Blockchain. The Blockchainis linked with air traffic database provided by third-parties. When thedatabase shows a policyholder's flight delay by more than 2 hours, thecompensation gets released automatically.
As of now, Fizzy is in the testing phase and covers direct flights between Paris's Charles de Gaulle airport and the USA. AXA aims to partner with travel companies and airport authorities to expand the solution internationally.
2) Food traceability: Retail chains have been dealing with the issue of poor food quality for ages.
To tackle this, Blockchain platforms such as IBM Food Trust have come up, which can track food items from the time they are sown in fields to the time they are placed on shelves in retail stores.
IBM Food Trust connects all the stakeholdersin the food supply chain i.e. farmers, distributors and retailers to create animmutable shared record of food data.
In September 2018, Walmart announced it would use the platform to track all the leafy vegetables brought to its shelves. The retailer has also issued a mandate which requires the suppliers of lettuce, spinach and other green leafy veggies and their partners to join the platform by September 2019. Read more.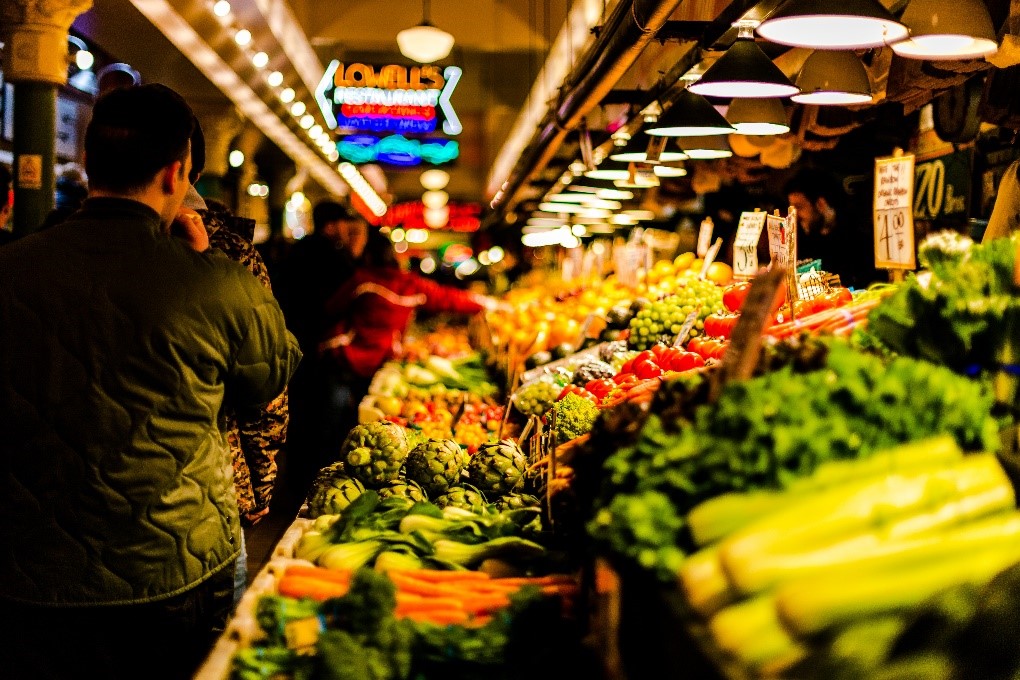 A supply chain present on a Blockchain ismore traceable, transparent and reliable. It makes all the stakeholders more accountableas they cannot afford to bring below par food items in the supply chain anylonger.
Retailers can detect any infected food item early in the supply chain and prevent any epidemic outbreak. E-coli outbreak which affected many Americans last spring could have been prevented if Blockchain solution were in place. Read more.
Before IBM Food Trust came into the picture,it would require Walmart at least 7 days to trace the source of a food item.With Blockchain, the time has been reduced to just 2.2 seconds.
In fact, Walmart's vice president of food safety, Frank Yiannas believes IBM Food Trust is equivalent to FedEx tracking food.
"You're capturing real-time data at every point, on every single food product," Yiannas quoted.
3) Identity verification: Identity verification typically consumes a lot of time and resources. People have to go through KYC verification from scratch every time they start something new, be it joining a new job, opening a bank account, registering a new company or applying for a driver's license.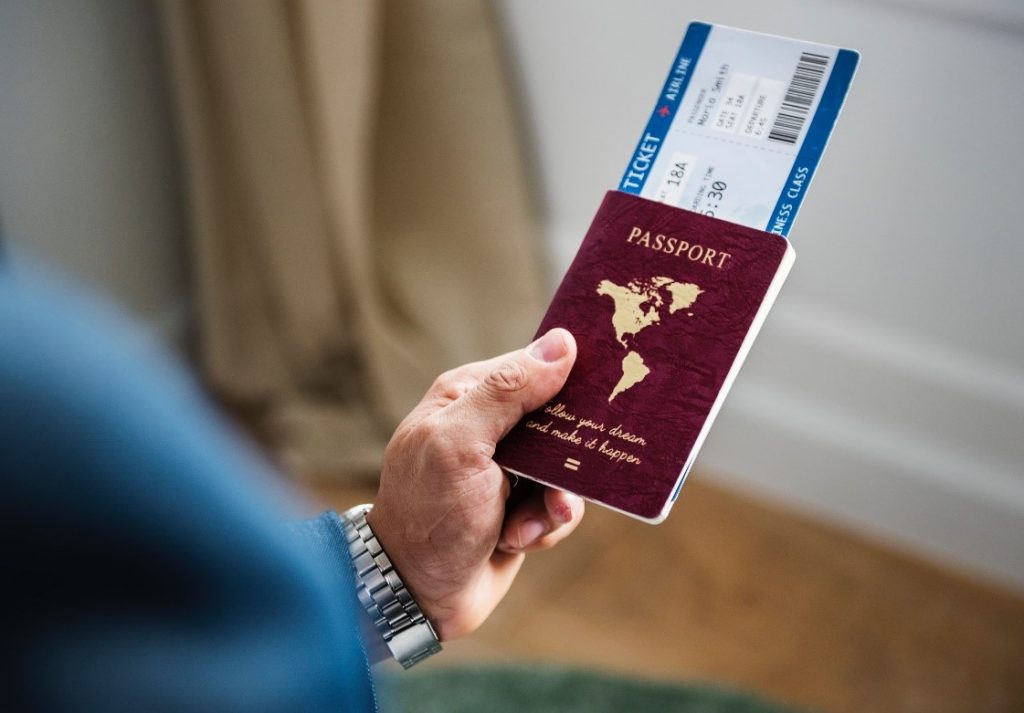 The new identity verification platform Civic powered by the Ethereum Blockchain is seen as a major breakthrough in this space. The user of the platform has to provide his identity details just once. Any organization or service provider wanting to verify user's identity can cross-check all details on the Blockchain network.
The Civic ecosystem involves three interdependent entities: a user, an identity validator and an identity requestor. A user is any person who wants to register an identity on the Civic platform. He can do so by downloading the Secure Identity application.
An identity validator is an entity that validates user's identity. Thevalidator (with due consent from the user) can sell the user's identity to arequestor in exchange for civic tokens. An identity requestor can be anyservice or organization such as a bank or an employer that wants to verifyuser's identity.
Let us say a person 'John' wants to register on Civic. John downloadsSecure Identity app. He enters all the requisite personal identity informationsuch as name, address, date of birth, social security number, driver's licenseand passport number. He secures all the information using his fingerprint. Hedoesn't need to use any username and password.
Now a bank (which is a validator here), verifies the details provided byJohn using a standard verification procedure. The bank cross checks allinformation provided by John using a reliable third party (such as publicrecords) and stores his verified identity details on the Blockchain notdirectly, but in form of hashes. This makes all the information highly secure.
John now applies for an insurance policy. The insurance company (anidentity requestor here) communicates with John and submits a data request tothe bank. The bank with John's consent sells 'access rights' to the insurancecompany. The company verifies John's identity and both John and the bank receivetokens.
While Civic and other such platforms may still be in the nascent stage, they promise to considerably reduce the time and effort needed for identity verification. Besides, they assure users of the security of their personal information.
4) Cross-border transactions: While the financial world has succeeded in bringing everything online, cross-border transactions are still considered a hassle by many.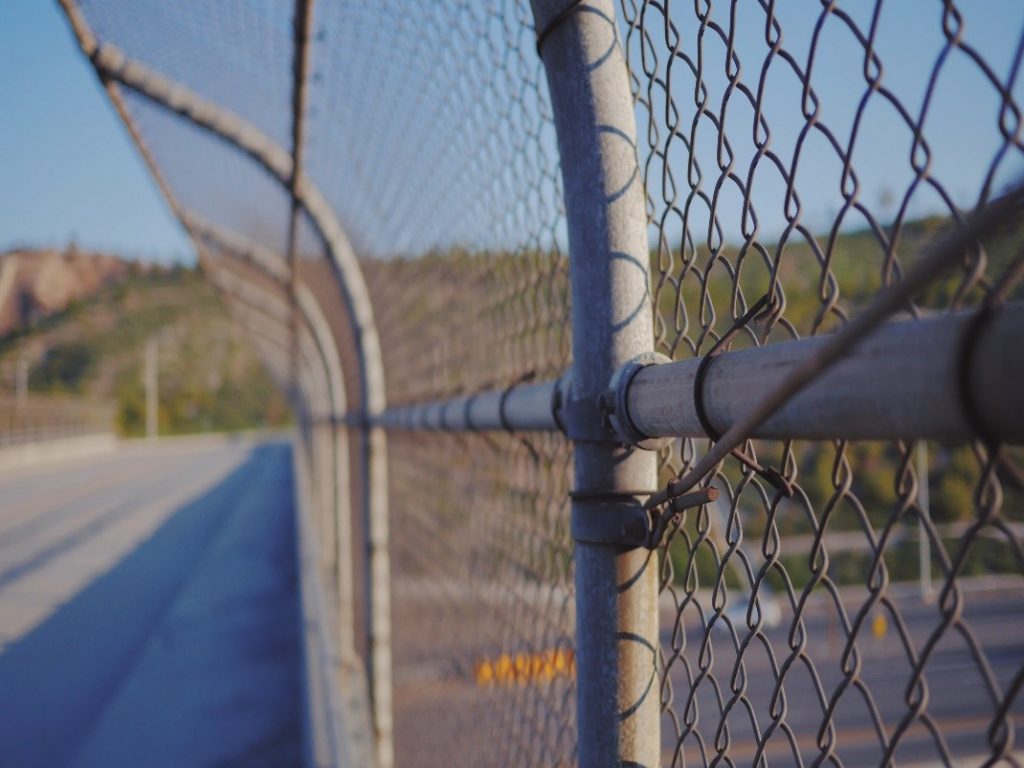 The traditional network for cross-borderpayments suffers on several counts. A cross-border transaction takes anywherebetween three to five working days to complete.
A single transaction involves many parties,each party levies a fee on the transaction amount. For high transaction volumesfees may be less; but for lower volumes fees can be up to 10% of thetransaction amount. Besides, it is very difficult to keep track of the moneywhile in transit. The receiver is not certain when the money will reach him.
To improve this scenario, financial institutions are teaming up with technology companies to develop Blockchain solutions that facilitate cross-border payments.
In September 2018, MasterCard teamed up with Microsoft on one such payment platform.
Blockchain platforms, when fully functional, would facilitate direct payment between the sender and the receiver and eliminate the middleman. The transactions would not carry hefty charges characteristic of traditional transfer networks. Besides, cryptographic hashing would ensure that the transactions remain secure.
5) Land Registry: The current land registry space is replete with instances of corruption and inefficiency, more so in developing countries. In several cases, the land in question is disputed and the rightful owner cannot be identified.
Sometimes, the owner is not certain if helegally owns the place even when he has all the requisite documents. Then thereare cases when the buyer is not sure if the person selling the land is therightful owner. If the buyer or the seller loses one or the other document,matters become even worse.
Using an appropriate Blockchain solution, the land registry authoritiescan create an immutable record of all land transactions which all parties cansee at any time but can never modify. This would reduce time and cost involvedin transactions and prevent any dispute.
To understand this better, consider two parties, a buyer 'A' and a seller'B' who have negotiated the terms of sale of a land and want to register thissale with the local authorities. So, both 'A' and 'B' go to the governmentoffice where an officer registers the sale into their system, now operating onBlockchain platform.
The system records the transaction in presence of both 'A' and 'B' andprocesses sign-offs by both the parties. The transaction now moves toverification stage. Post verification, the system automatically transfersownership from 'B' to 'A'.
In a path-breaking move, the United Nations Development Program (UNDP) has teamed with Block chain companies to bring land registry on Ethereum Blockchain for the city of Panchkula in Haryana, India.
In another instance, UK government's HM Land Registry has partnered with software company Methods who will use Blockchain platform to work on a project entitled, Digital Street. The project involves research and development to understand how Blockchain and smart contracts can transform the buying and selling of property in the UK. Read more.
The Bottom Line
Blockchain has been criticized for being vulnerable to attacks by hackers and other criminals. The technology, nevertheless, has enormous potential. It makes transactions more secure, more transparent and stakeholders more accountable. We hope more innovative applications of Blockchain will come up soon. In short, Blockchain is here to stay.