160 Views
Social media has grown by leaps and bounds over the last decade. An estimated 2.5 billion people use social media today and the figure is estimated to jump to 3.1 billion by 2021. Social media platforms particularly Facebook, LinkedIn, Twitter, Instagram and Pinterest have become appropriate avenues for digital marketing.
Online marketers can leverage these platforms to gain an edge over the competition and make the most of their marketing efforts. Done the right way, social media channels can help brands generate promising leads, connect with the right set of audience and bolster website traffic.
So, if you are considering social for marketing your offerings, you must optimise your social media strategy in such a manner that maximises your RoI. Let us discuss some social media marketing tips that can exponentially enhance your performance in 2020.
1) Make the Most of your Blog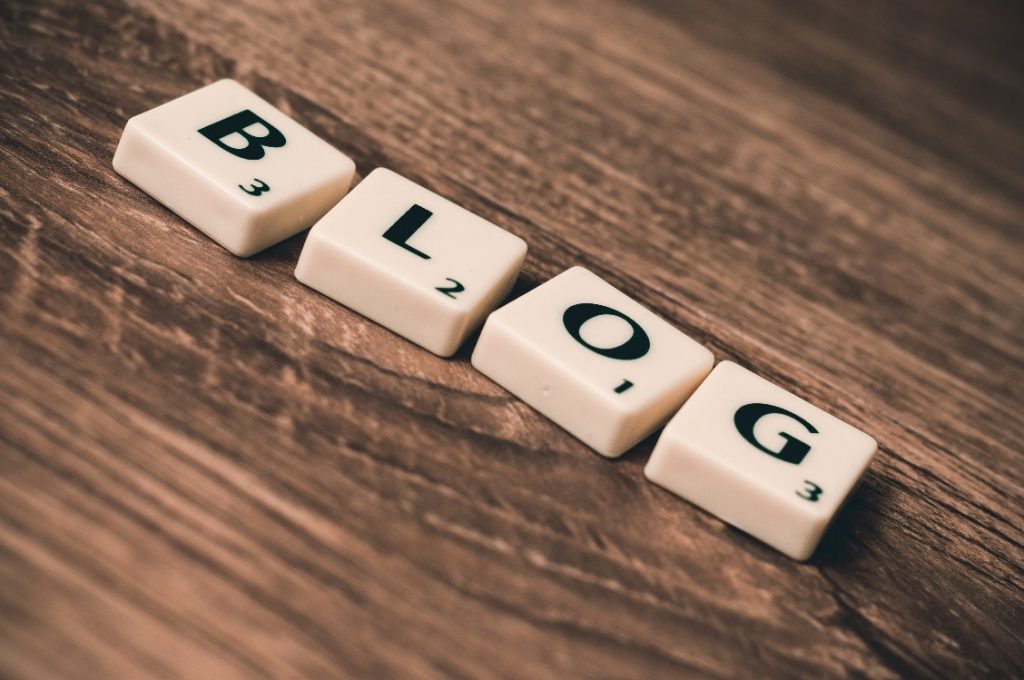 Blogging is one of the most effective avenues to reinforce your social media efforts. Businesses, large or small, can create blog posts on topics that are popular among their target audience. They can share these posts on their social profiles and drive viewers to their website.
As a brand, you can demonstrate your knowledge in your niche and industry and enhance brand exposure by sharing content to a relevant and targeted audience. Mention other brands, products and services in your posts and, in exchange, get your brand mentioned on other websites. Also, make sure your content is unique, insightful and well-researched.
In addition, encourage your readers to share your content on other social media channels through social sharing buttons provided on your blog.
2) Repurpose Old Content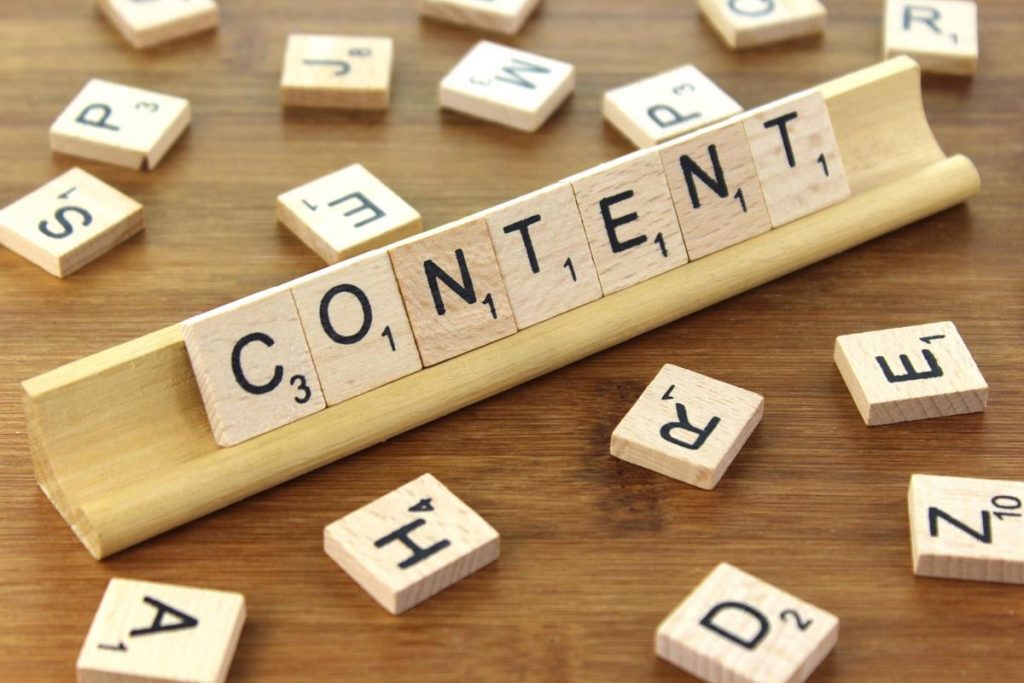 There's no denying that the online audience craves for unique content. It is, however, not possible to churn out unique content every single day. A smart way to deal with the issue is repurposing your old content. This can not only save time but also bolster the reach of your brand if done the right way.
If you are wondering how you can repurpose content, start by selecting some of the popular posts from the past few months. Pick some elements from these posts and repost them with a link going back to the original article.
For instance, you can pick up an infographic from a blog post and share it on your Facebook wall. Or, take quotes from your articles and share them on Instagram. Or, convert an old guide into a pdf report or an email newsletter and share it with your subscribers.
The key lies in getting your content on as many platforms as possible with the intention of attracting a new audience who find your content valuable.
3) Grab Audience Attention with Infographics
Audience love infographics because they convey the information concisely and clearly. In a world of diminishing attention spans, infographics are an appropriate medium to attract the attention of your viewers.
You can create an infographic to sum up the major points of your blog, video or podcasts. You can link these infographics back to a webpage or blog on your site and thus drive more traffic. Make sure to include your logo or watermark so that your brand gets exposure as the graphic gets shared among your audience.
If designing isn't your forte, don't fret. Because the marketplace is inundated with free applications that can help you create stunning infographics within minutes. Some of the recommended ones include Canva, Piktochart and Venngage.
4) Use Calendars for Scheduling and Posting Content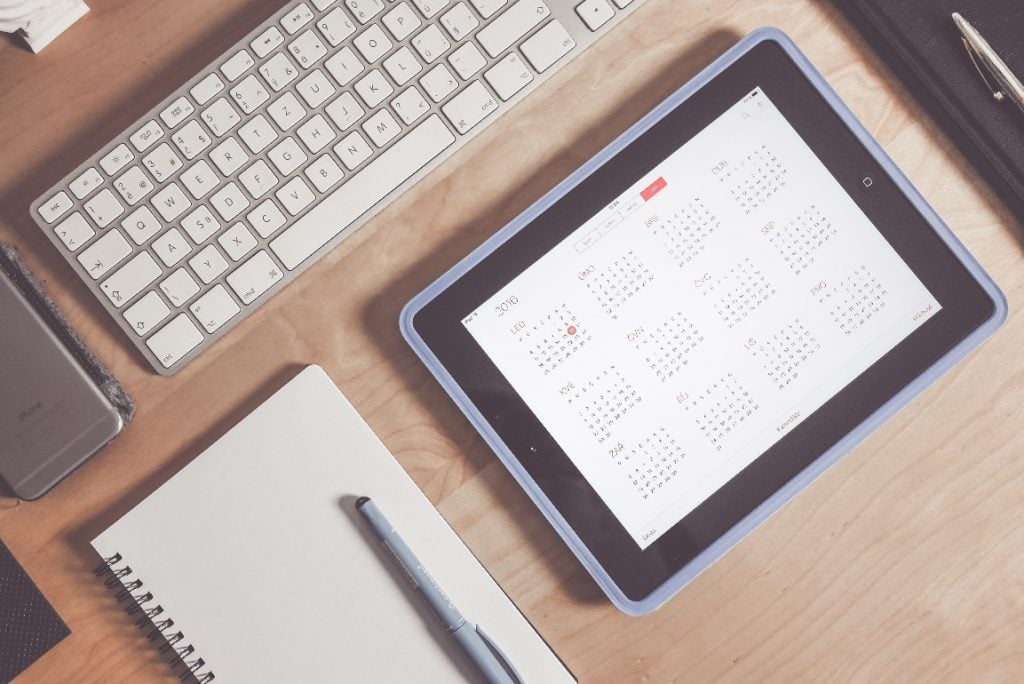 Now, this goes without saying: you need to stay organised while creating and implementing your social media marketing strategy. To ensure you stay organised and maintain efficiency while working on social media, you must use calendars for scheduling your content. These calendars let you plan out posts for weeks or even months in advance so that you get ample time to strategize for the future. They help track your schedule and avoid any major goof-ups while publishing.
Another benefit of scheduling your content this way is that you can evaluate the performance of your older posts and, accordingly, tweak your social strategy. For instance, if some form of content goes unnoticed on social media, you can replace it with some other form of content that's more popular with the audience.
Content calendars can be created with everyday tools such as Evernote, Google Drive and Microsoft Excel.
5) Harness Videos to Boost Engagement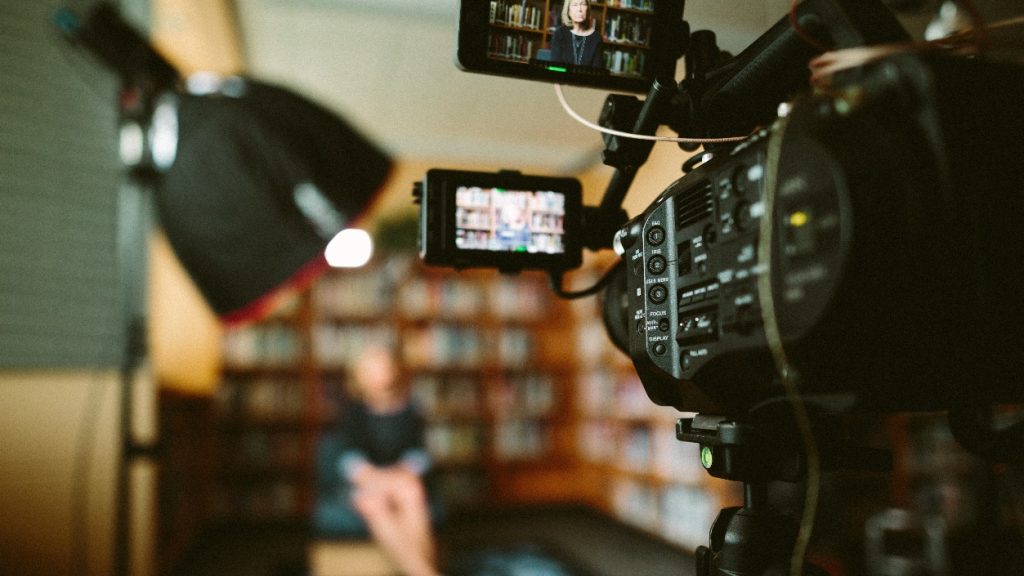 Considering the popularity they have garnered over the last couple of years, videos have to be an indispensable part of your social strategy. As per a recent study, around 82% of the consumer traffic in 2021 will come from videos.
There are different video formats you can harness to boost audience engagement and brand reach:
Interviews: Interviews are an appropriate way to build brand authority. You can interview subject-matter experts within your organisation or reach out to individuals with a positive authority in your niche.
Vlogs: Vlogs are a popular form of blogs where the medium is video. Vlogs are becoming incredibly popular on YouTube; high-quality vlogs can attract viewers on social platforms.
Tutorials: Tutorials created around your offering can earn you a loyal following on social. For instance, if you are a food delivery brand, you can create tutorials on how to maintain a healthy lifestyle.
Explainer Videos: Explainer videos help your viewers understand why they need your product/service. They concentrate on the fictional journey of your prospects and demonstrate how your prospects can solve their problem by adopting your solution.
Webinars: Webinars are virtual seminars that can take the form of a panel discussion with experts, live Q&A session or a lecture. You can host live webinars and then post their recorded version on your website or on video platforms like YouTube and Vimeo.
Case Studies: You can interview your happy customers and showcase how your product/service solved their problem. Case studies make your brand appear authentic and credible.
6) Collaborate with Micro-Influencers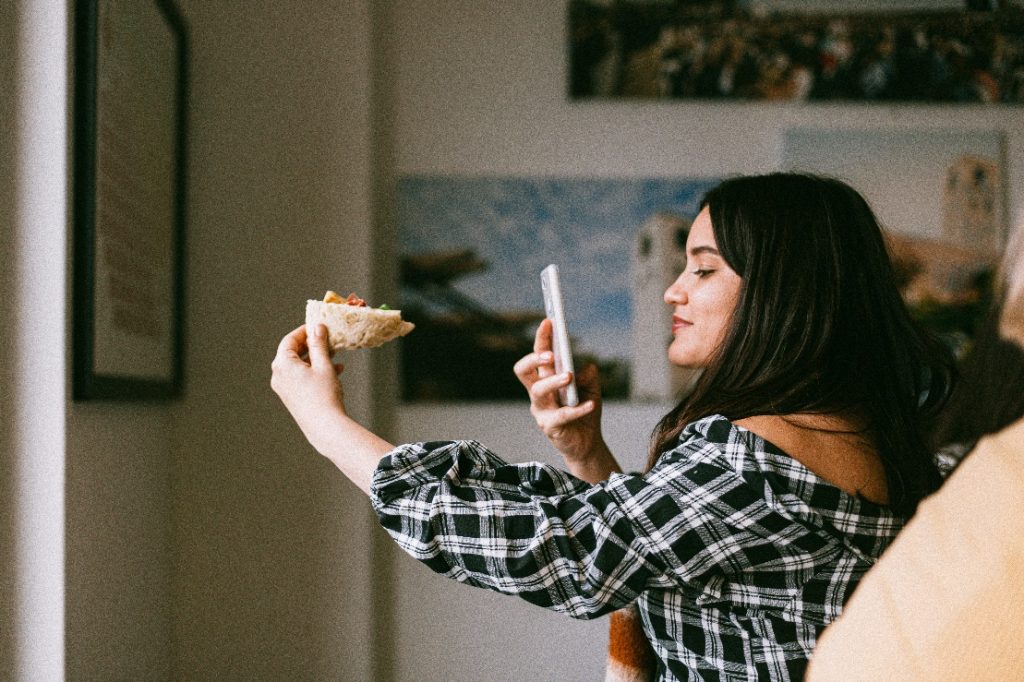 Influencer marketing has, of late, gained popularity as an efficacious medium for brands to strengthen their presence in the online realm. Brands are roping in popular figures to convey their message to the right set of audience. It has been forecasted that the influencer marketing industry will reach $15 billion by 2022. So, it's high time you capitalise on this growing trend.
And you don't need influencers with millions of followers to reach your audience. Micro-influencers or influencers with anywhere between 500 and 10,000 followers can help you reach your targeted niche audience.
Because they have a small follower base, micro-influencers tend to enjoy a high level of engagement and brand relevance. They also have a high level of trust with their audience because they mostly post about their genuine experiences. For this reason, micro-influencers are ideal if you are a local business and want to build influence in a niche market.
But before you select the right influencer, it's essential to consider a few things. Make sure there's an intersection between their niche and yours. Also, examine if their posts generate the desired level of interest and engagement. Consider the voice of the influencer to check if it is in sync with your brand.
Suggested Reading: A Comprehensive Guide to Influencer Marketing on Instagram in 2020
7) Build Connection with your Audience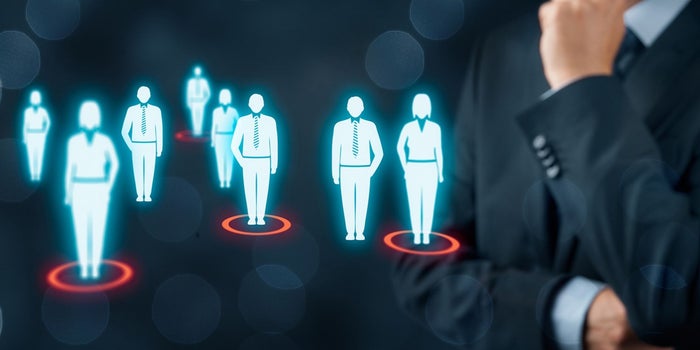 The best way to amplify your reach on social media is by making connections with the right set of audience. That way, you can convince them that you are a credible brand and make them buy your product/service. Social media channels offer a medium where you can reach and connect with a large audience instantly; such a kind of engagement is not possible otherwise.
Here are some of the tried-and-tested ways of forging a relationship with your audience:
Join Communities: By joining communities, you can connect with an audience interested in your offerings. Facebook Groups, LinkedIn Groups and Twitter Chats are some communities that you join and deliver value by participating actively.
Reply to Audience Engagement: If your viewers like, comment on or share your posts, reciprocate by thanking them. If they have queries related to what you offer, make sure they are duly addressed.
Run Contests or Polls: You can run contests wherein you can give away goodies for free. Or, conduct polls on trending/popular topics.
8) Stay Abreast of the Latest Trends
Social media is a dynamic space where every 2-3 months we see new algorithms and trends making news. Staying abreast of these changes is vital.
Consider reading the current statistics for social media platforms every few months. This will help you gauge which platforms are gaining/losing popularity. Also, stay updated on topics that are popular/trending in social feeds. Tools such as Feedly can be used to understand which topics are trending at any point in time.
Here are some trends rocking the social space these days:
Live streaming is all the rage and will continue to grow in the coming days.
Instagram Stories are on the rise.
Augmented reality is making waves across the social spectrum and has become an integral part of Instagram and Snapchat stories
Businesses are harnessing messaging apps to connect with their audience.
Staying on the top of these trends will help you gain an edge over the competition. And bestow you with the first-mover advantage.
9) Invest in the Right Tools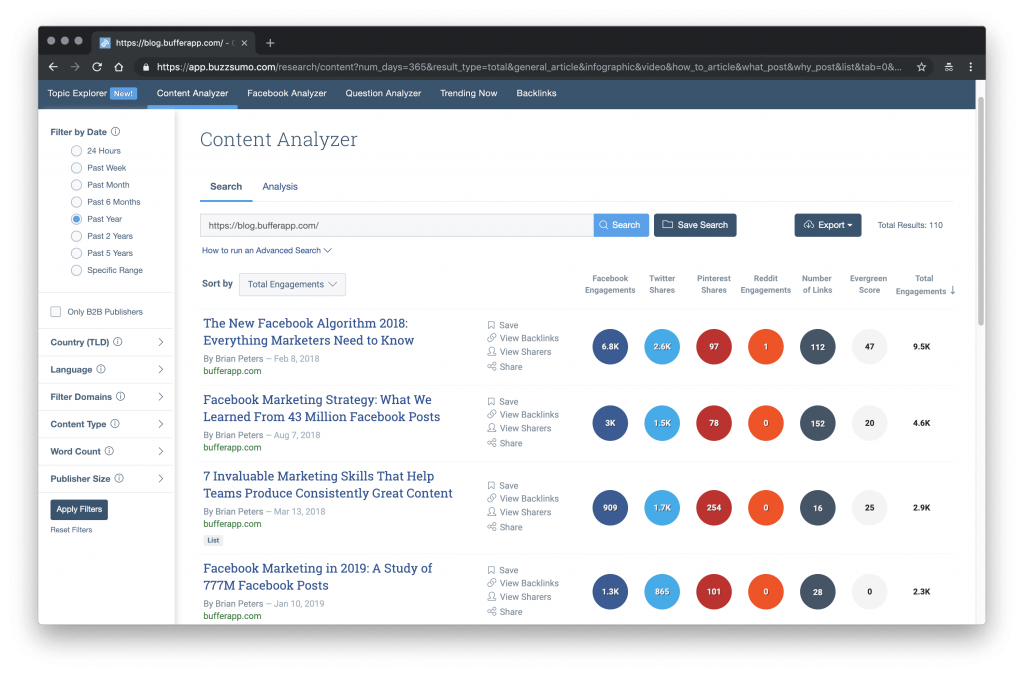 Creating the right social media strategy for business isn't enough. Equally important is to ensure that your strategy gets implemented smoothly. And that's where tools play an indispensable part. Here are some categories where you can use tools to pace up your work:
Social Media Management: Tools like Buffer, Hootsuite and Sprout Social not only help you schedule and publish your content at the right time, they also let you monitor all the social platforms using a single dashboard. As a result, you can listen to the conversation happening around your brand and respond to these discussions instantly.
Visual Storytelling: Given the significance visual content has acquired, investing in the right visual tools is critical. You can leverage applications like Canva, Piktochart and Venngage to craft stunning images, infographics, memes, presentations, videos and so on.
Content Curation: In addition to crafting your own content, you can curate content created by others to buttress your marketing efforts. Feedly, Pocket and Flipboard are some of the best curation tools available in the marketplace.
So, these are some practical social media marketing tips that you can implement to ace your social strategy in 2020. In case you need assistance with regard to social media, please don't hesitate to connect with us on our toll-free number.