1644 Views
Suffice to say that logo plays a crucial part to boost the brand popularity and sales graph. At any point later in time firms would want to embellish their online presence to stay in line with the existing aggressive competition. But the primary question is that what type of digital marketing strategy should someone use to establish a brand identity? Something that represents a firm distinctively from others, this is where logos come into action, being the most effective form of the visual medium.
Designing a new logo to prove its effectiveness requires focusing on even the minutest of details that constitute the entire logo design. Following are the top logo design trends for 2020:
Simple Yet Trendy
The most popular logo designs are the ones that follow the minimalistic approach. Yet they have something compelling and distinctive that makes them pictured in your mind. Keeping elements to a minimum is essential as customers only focus on them for a shorter period due to their limited attention span. Firms place a great deal of attention towards their logo design that is inclined towards creating eye-catching designs to easily represent the business. A simple logo will have a limited color scheme, appropriate typeface, and symbols that influence a company's personality. Moreover, producing a simple logo doesn't leave out limited options but the aim is to create a powerful yet simple logo to disseminate business purpose and make it memorable.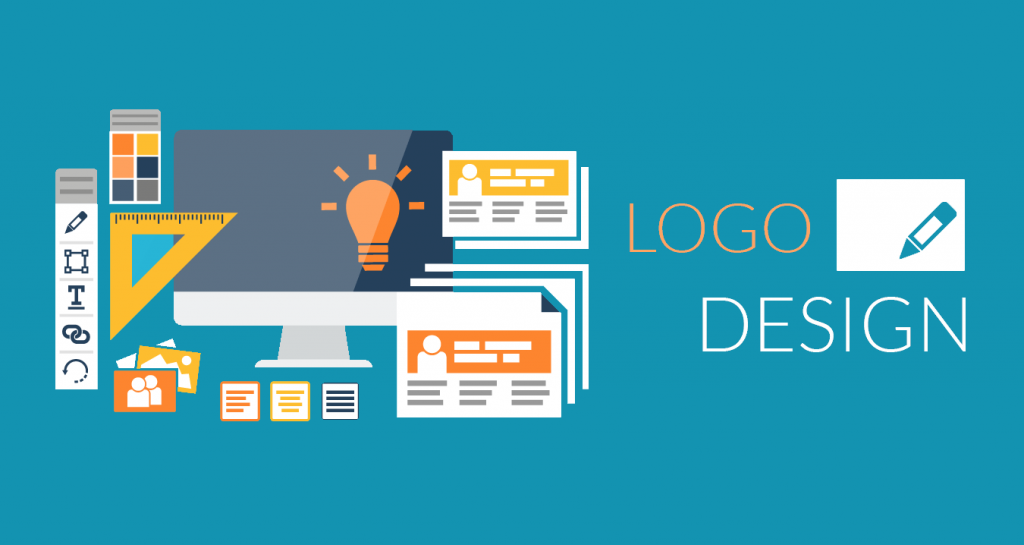 Make It Distinctive
A great logo has a defined purpose behind it, a narrative story, communicate the brand message and mission statement. A logo doesn't necessarily include a company's products or services it offers but rather something that can make it easily identifiable. Every part of your firm should picture itself through an effective simple logo design where each component plays a vital role, entirely reflecting upon the company and its reputation. For instance, Apple with its famous bitten apple logo depicts multiple optimistic meanings for creating products simple yet powerful. Furthermore, creating an iconic symbol towards your relevant target audience requires close attention to be paid towards representing your brand fully.
Timeless Layout
Trends and fashions are constantly changing across any sectors whether it is technological, education, healthcare, and many others. Similarly, logo trends also experience rapidly changing trends. However, this proves to be a risk for firms who constantly are in the fix to improve upon their logos and during the process, customers lose out in using the respective products or services due to no remembrance of the particular brand. Effective logos are such that promote timeless designs to last for years. Being consistent with your visual logo is important to maintain consistency, the primary objective for the logo to represent any firm in the long run.
Versatile Designs
Not any firm will want to stick to one platform to promote brand recognition and value. A well-designed logo will need to work across multiple platforms whether it is on digital mediums or physical letterheads, envelopes, creating versatile logo designs is a necessity. Your logo needs to properly display on every communication medium without losing their quality. For instance, it must be completely possible to resize, stretched without destroying its pixels, using the vector format. Even the best looking designs lose their credibility if not structured out correctly. Without the overuse to elements will not only maintain simplicity but also will be a better fit across all mediums.
Memorable
A unique and appropriate designed logo is something that would be impactful but easier to remember as well. Making it easy to remember ensures the design is entirely stuck into your mind that even after years, seeing it at first glance will immediately help you remember. For a business startup, using a visual representation of the logo is much more feasible and a safer option than text to enable people in recalling it. On the other hand, there is a risk of using a symbol that is similar to other competitor brands, enabling consumer confusion. A memorable logo design must find the balance between the uses of multiple elements such a proper color pallet, pertinent typography, shapes and others that make up an overall effective digital logo design.
Relevant to Business
The nature of every business is distinct in many ways. For instance, some might be in the technological sector, education, healthcare, and many others. This allows inclines firms to pay close attention to their digital marketing strategy, by targeting the relevant target audience. Indeed, various design elements play a huge and essential part in designing effective logos but choosing the appropriate logo design for your logo is of immense importance. For example, targeting the kid's age bracket would require the use of more colors in their logo components since that drives them into excitement to use that product. Whereas, making a rock band as the relevant audience would require using strong and bold fonts respectively.