898 Views
We live in an age when an impressive website is integral to the success of a business. Quality websites not only create the right 'first impression' but also make your visitors spend time on the site browsing your offerings. A poorly built site is likely to make your readers bounce off the very first page before they even learn anything about your business. Irrespective of the efforts you put into your products, you may have a hard time selling them if you fail to build an appealing site.
Now the question is: whom to approach to get a quality website made – web designer or web developer? Because web designers and developers both work on websites, use similar tools and have somewhat similar skills, it's easy to get both the roles mixed up. Both can deliver you a website from the scratch, yet web designers and web developers have distinct skills and work on different aspects of building a website.
Selecting one of them or a combination of them will depend on what you expect your website to deliver. And to get a clarity on that, let us first understand the distinctive roles of web developers and web designers and the key differences.
While you are here, watch our video guide on understanding websites and domain names:
What is Web Design? What services does a web designer offer?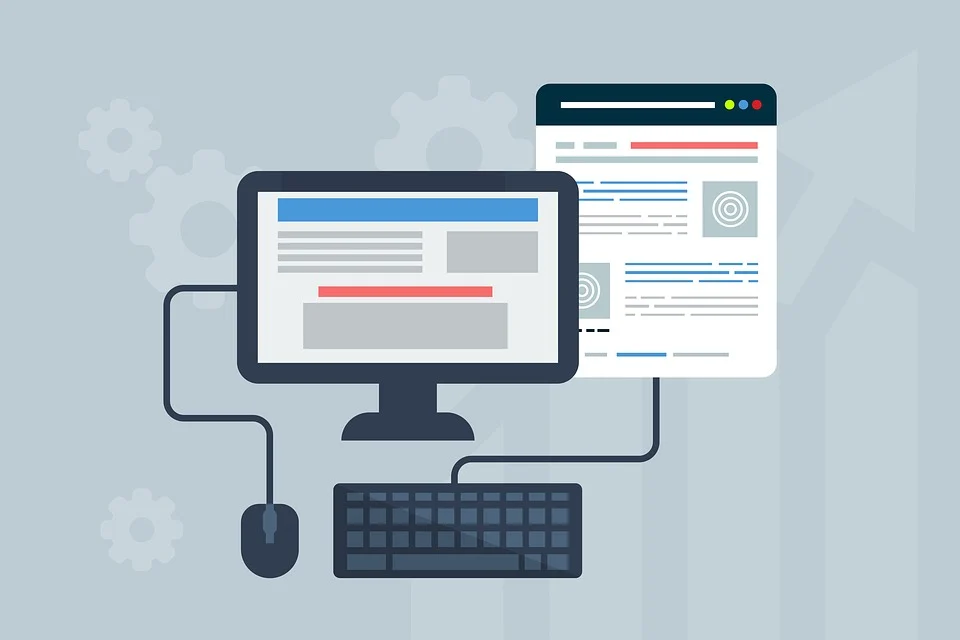 To start with, let us think about the process of building a house. Before you start building a house, you need an architect to create a roadmap of your house – the visual aspect, the floor plan, layout and the overall look and feel of the entire space. Once this aspect has been taken care of, you would require construction workers to take these architectural drawings and turn the roadmap into a building.
A web designer is akin to this architect. He will be responsible for creating a vision of how your website will look, feel and function. If you think design is merely about aesthetics, it is not. These days, web design encompasses more complex aspects such as user experience and information architecture. Now, a web designer may focus on certain specific areas of design e.g. user experience or user interface or take care of all the aspects. Accordingly, we have different kinds of web designers:
UI Designer: A UI designer focusses on creating an appealing user interface based on the research done by a UX designer. UI designers need to take care of every interaction and every touchpoint between a user and a device.
UI designers are required to have an in-depth knowledge of color theory, typography, and UI design patterns. They should able to design UI elements like icons, buttons, scrollbars, and icons, and proficient with at least one prototyping tool. They should also be able to establish a style guide to maintain consistency.
UX Designer: A UX designer is concerned with finding out the needs of website users, creating user personas, building prototypes, and implementing user testing. A UX designer needs to make sure the website has a logical flow and all the interactions are intuitive and fulfill the needs of the user.
UX designers need to be proficient in designing user flows, wire frames, and information architecture. They should also be conversant with wireframing tools and able to conduct user research for creating user personas.
What is Web Development? What services does a web developer offer?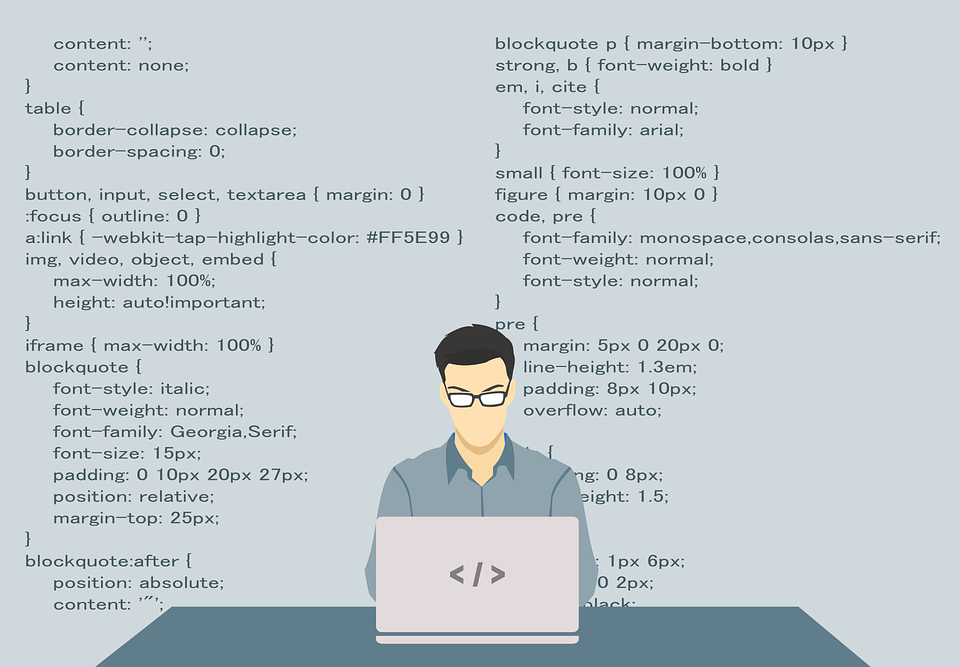 Web development refers to the process of creating and maintaining websites. In a web development project, wireframes are converted to functional websites. Web developers work with different coding languages such as HTML, CSS, and JavaScript to build and maintain websites. The programming languages they use depend on the tasks they are performing.
Needless to say, web designers and developers must work in close association. A web developer advises the designer on whether the designs can be implemented technically or how complex or time-consuming the development is going to be. As developers handle a wide range of responsibilities, there are different kinds of developers viz. front-end developers who handle the client-facing side, back-end developers who maintain the server-side of the website, and full-stack developers who handle both.
Front-end Developer: A front-end developer codes the mockup design of the website. He uses many programming languages (HTML, CSS, and JavaScript) to execute the website's layout, visual elements and interactivity of the website.
Back-end Developer: A back-end developer works behind the scenes and writes code that powers the front-end of a website. He takes care of the server hosting the website and maintain the database. Back-end people work on a variety of server-side languages such as PHP, Ruby, Python, and Java.
Full-Stack Developer: A full-stack developer has adequate knowledge of both the front-end and back-end. As they have a well-rounded understanding of developing a website, full-stack developers ensure both the front-end and the back-end work smoothly together. They are adept at managing application deployment, server upgrades, and server-side integrations.
Web Designer vs Web Developer: Which one is Right for you?
The decision to choose between web designer and developer boils down to what your requirements are. If you have an existing website and want it to look more appealing by improving its visuals, information flow, and user interface, you will need to hire a web design company. The company will develop a vision for your website including its look and feel, visual elements, and functionalities for an above-par user experience.
On the other hand, if you are looking to incorporate a lot of functionalities on your existing site or build a website from the ground up, only a web development company can serve the purpose. A reliable web development outsourcing company will have a team comprising designers, front-end, back-end, and full-stack developers to help you create an interactive site.
The front-end developer will create for your website an intuitive layout, scrollable elements, and content styling that aligns with your brand guidelines. The back-end developer will handle all the server-side programming, third-party integrations, and programs that power your website's server and database. The full-stack developer will ensure all the processes are aligned.
For those who are unable to decide as to which kind of company to go for, the best strategy would be to choose a web design & development company with an in-house team of both designers and developers who have the experience of working on various platforms like PHP, HTML, Python, etc. and also offer various elements needed for a great website like content management systems, digital marketing tools and plugins of various kinds to enhance your site. Such companies also have the ability to implement different strategies, be it Waterfall or Agile, whichever best suits your website requirements.
Companies like Cyfuture have inhouse UX designers, UI designers, coders and developers along with consultants who first understand your requirements in detail and then suggest a hyper-tailored solution to deliver you your dream website. With Cyfuture, your dream website is just a click away.
For details, visit our page and explore the wide range of software development services we offer.