2142 Views
According to one recent study, WordPress isn't just popular – it's literally powering about 35% of the Internet sites that you read and consume on a daily basis. Thanks to the freedom and flexibility that the platform has become known for, it currently serves as the foundation for everything from personal blogs to the websites of smaller organizations to the primary domains of Fortune 500 companies and beyond.
But at the same time, WordPress is also one of those platforms that marketers and small business professionals in particular tend to keep at arm's length if they're not already using it. "Why do I need something like this when I already have a web designer?", they often ask themselves. "I already pay a guy to update my blog and help me with my marketing campaigns. Do I really need another tool for that?"
In a word, "yes."
There's a reason why WordPress-powered domains absolutely dominate Google's search results, with an estimated 2.28 billion combined results. It's partially because WordPress is so easy to use, but there's also quite a bit more to it than that, too. Things have gotten to the point where even if you have a process that already "works for you," embracing WordPress is still a step worth taking for a wide array of critical reasons, all of which are worth a closer look.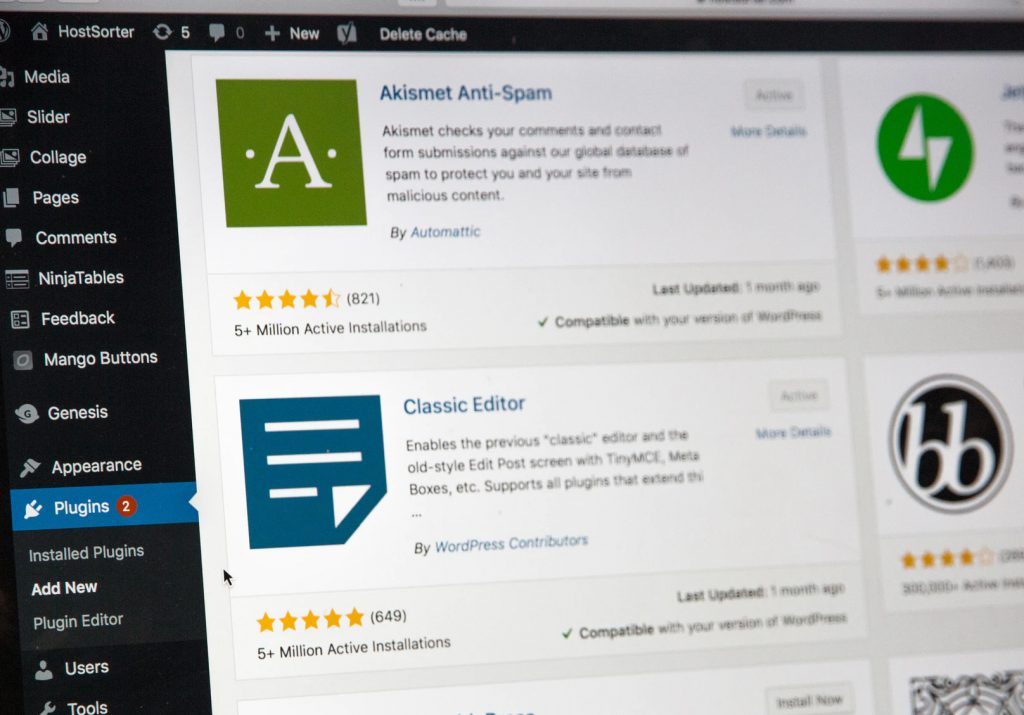 The Major Benefits of WordPress: Breaking Things Down
One of the most immediate benefits of WordPress for marketers in particular will also be, for most people, among the most important – it's just far more cost-effective than so many other platforms out there, especially when you consider what you're actually getting for your hard-earned money.
Not only is WordPress easy to use (to the point where you can design a striking and effective website without even writing a single line of code), but it's also SEO friendly by its very nature. A lot of people don't realize that websites built using WordPress actually have strikingly simple (and, more importantly, consistent) code structures – making them ideal for Google indexing. Indeed, this is a large part of the reason why so many popular sites are powered by WordPress in the first place. The WordPress SEO components available for each page – all of which can be fully customized to meet your needs – become something of a self-fulfilling prophecy, to a certain extent.
Along the same lines, pages created using WordPress are also built using all the best practices of responsive web design. Remember that these days, the vast majority of all people coming to your website for the first time will be doing so via a mobile device like a smartphone or tablet. If your site works incredibly well on a desktop or laptop but is essentially non-functional on an iPhone, you're doing yourself far more harm than good. Those people are going to immediately slam the "Back" button on their mobile browsers and the chances are high that they will never, ever return.
With WordPress page builders, on the other hand, you get access to all the benefits of responsive web design WITHOUT having to develop different versions of your pages for each site in your domain or campaign. Truly, the amount of time and effort you'll save as a result of this (not to mention money) is more than worth it for most people.
Speaking from a long-term point-of-view, one of the biggest advantages that comes along with using WordPress comes by way of the extensive social media integration that you have access to almost immediately. WordPress builders allow you to bake seamless integration with various social networks into the very DNA of your websites. Forget about spending time logging into LinkedIn, Facebook, Twitter or other sites separately – once all the connections are made, your community will know the moment you upload fresh content for them to enjoy.
What this means is that the next time you sit down with a tree diagram maker like Visme (which I founded), you don't need to worry about how you're actually going to get the word out about that content once it finally goes live. WordPress will essentially take care of all of this for you, so that you can focus the majority of your time and attention on the tasks that matter most of all: letting getting to work on that next piece of stunning content that is really going to blow people's socks right off.
Harnessing the Power of Content Marketing to Your Advantage
As a marketer or other business professional in particular, another one of the major benefits that comes along with WordPress has to do with the platform itself is ideal for not just content marketing but aggressive content marketing in a number of critical ways.
Once you've selected the right template and built your page, you can literally update your site's content in a matter of seconds. You can upload fresh content to wherever you'd like almost instantly, all without going through a lot of complicated steps or updating a single line of code along the way.
But more than that, you can also update the actual design of your site just as easily – making it a perfect option for running different types of seasonal marketing campaigns. Is your Christmas campaign winding down and now you want to get your New Year's-themed campaign started right away? Perfect – just make a few quick adjustments from your WordPress dashboard and you'll be good to go.
Has a major national incident occurred that everyone is talking about (like, say, a sudden global pandemic that has captured everyone's attention around the world) and you want to use a site like Respona to figure out a way to incorporate it or address it in your messaging? It's easy thanks to WordPress, because the freedom and flexibility that the platform gives you right away will essentially allow you to respond in real-time.
Being able to update your content this frequently helps check a number of critical boxes for marketers – like it allows you to aggressively get the attention of your niche in a way that builds credibility at the exact same time. Remember that the more frequently you update your pages, the more authority you build in someone's eyes. This means that even if they're not ready to make a purchase today, the next time they are you've exponentially increased the chances that this purchase will be made with you in particular.
But in the end, it's important to remember that WordPress is ultimately just a tool – the same as anything else. What that particular tool can do matters less than what you're prepared to do with it.
It's entirely possible to embrace WordPress and still not generate the results that you're after. If you understand the advantages outlined above and know how to make them work within the goals of your campaign, however, there's very little that WordPress won't allow you to do. Make absolutely no mistake about it: that is a very exciting position for any small business owner or marketing professional to be in and it's why WordPress is absolutely worth your time in the future.
About the Author
Payman Taei is the founder of Visme, an easy-to-use online tool to create engaging presentations, infographics, and other forms of visual content. He is also the founder of HindSite Interactive, an award-winning Maryland digital agency specializing in website design, user experience and web app development.