2058 Views
In this era when businesses are leveraging the digital podium to connect with their prospects, content marketing has become particularly important. B2B organisations are constantly experimenting with ideas to generate superior content and accomplish their targets within the designated timeframe.
In fact, 90% of the B2B companies are already using content marketing in one form or the other.
Most of the businesses are capitalizing on content marketing to achieve strategic goals such as brand awareness and audience education. Content marketing works for these companies as it helps them connect with their prospective customers on a whole new level; They can convey a powerful message without any kind of over-the-top advertising; this making the selling part easy.
In this brief guide on content marketing for B2B, we will discuss how can you create a powerful B2B content marketing strategy for your business. So, let's begin.
What is B2B Content Marketing?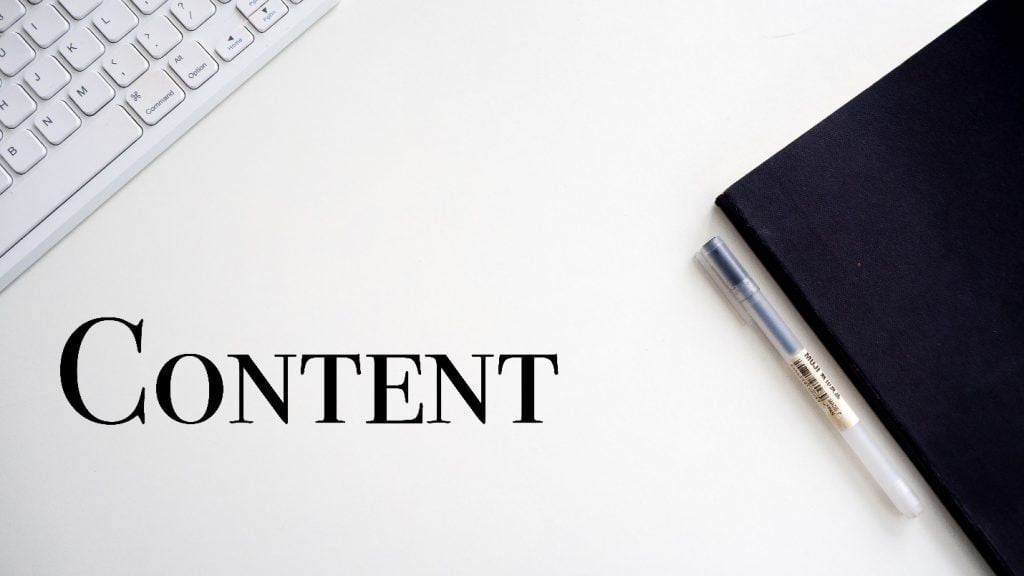 As is evident from its name, B2B content marketing is the practice of using content to expand your business's audience, boost brand awareness and eventually drive sales by appealing to other businesses.
B2B content marketers use a wide array of assets-blogs, e-books, case studies, market research reports, videos and podcasts-to attract and convert potential prospects.
So, in this kind of marketing, content is created by businesses for other businesses that are potential or existing customers. This sets it apart from B2C content marketing where they cater to individual customers.
How to Create the Right B2B Content Marketing Strategy for your Business?
Now that we have understood what content marketing for B2B is, let us see how you can leverage its power to create an effective content strategy for your business. So, let us dive right in.
Identify your Target Audience
Before you brainstorm what kind of content will work for you, it's essential to understand who you are creating content for. To make things easier, create a buyer persona for your target audience.
For those who don't know, a buyer persona is nothing but a fictional representation of your ideal customer. A persona is created using a mix of your existing customers and educated guesses about your target customers.
By creating a detailed persona, you can understand the people you want to sell your products/services to and appreciate the pain points they face as a buyer.
Most businesses make mistakes while creating buyer personas; they focus solely on job titles of their prospects and create personas based not on their behaviours and needs but on the stereotypes prevalent in the industry.
Here's how you can create a buyer persona for your business:
1) Research Your Existing Customers
First of all, study your existing customers and try to identify their characteristics. Use this information to broadly define your persona.
You can interview some of your existing customers in order to create a specific persona.
It's important to concentrate on the key pain areas and challenges of your customers; otherwise, you may end with far too many personas with little delineation between them.
2) Understand their Goals and Identify How you can Help
What do your ideal customers want to achieve and how can your product/service help them accomplish the same? How does your business fit into the overall picture? Use all the information you have and you can build profiles that match who you are looking for.
What's important to keep in mind that your offerings may not be able to address all the pain points/challenges of your customer. But that's not important at this point of time.
3) Contact your Prospective Customers
In addition to your existing customers, get in touch with some of your prospective customers to understand the entire purchase process. Gather as much information as you can on your prospects and try to understand how and why they came to your business.
4) Contact your Sales Team
Because your sales team speaks with several prospects and customers every day, they are often a repository of insights that can be used for profile building.
Interview your salespeople on what kind of people they talk to on a day-to-day basis. What kind of questions do these people ask them? What challenges are they facing? And where do these people come from?
5) Check What your Competition is Doing
You should always check your competition to understand what kind of buyers they are targeting through their content, social media and paid advertisements. This information can further refine your buyer persona.
Establish Goals for B2B Content Marketing
Once you have created your buyer personas, it's time to establish the goals of your B2B content marketing strategy. Work out what you want to accomplish through your marketing.
Your goal may be to increase website visits, enhance brand awareness or boost revenue. Your goals will lay the foundation of the rest of your strategy: what kind of content you create, how you promote it and what changes are needed in your B2B content marketing strategy.
For instance, if your key focus is on building brand awareness, you will create assets that offer unique insights and make your brand stand out. These assets may include thought leadership videos, market research reports, etc.
On the contrary, if your key goal is to increase sales, you may concentrate on content that's gated behind forms e.g. whitepapers, e-books, product demos, etc.
The information you have gathered while creating buyer personas will come in handy during this stage.
Decide on the Types of Content you want to Create
Once you have established your goals, it's time to come up with content ideas and decide on the type of content that's well-aligned with your goals.
To begin with, you can start with a broad central idea or topic and think of sub-topics that can be derived from it.
For example, if your central idea is around big data analytics, some of the topics that you can derive from this topic are:
Applications of big data analytics
Trends dominating big data analytics
Tools for big data analytics
When you do keyword research, you will have a range of keywords related to the topics you want to write on. So, you can use a broad keyword term for the main topic and long-tailed keywords derived from this term for the sub-topics.
Such an approach will provide your content with a structure and help search engine bots to crawl through your webpages easily. It will also help visitors discover content on your website.
Besides, if one of your pages in this topic cluster receives a boost, it will enhance the ranking of all the webpages related to it.
To generate new content ideas on a regular basis, tools such as HubSpot's Blog Topic Generator, BuzzSumo, UberSuggest and Google Trends can come in handy.
Now there are different content formats you can choose to write on:
Blogs
Videos
E-books
Case Studies
Infographics
Podcasts
Email Newsletters
Webinars
1) Blogs
This is one of the most common forms of content used by almost every B2B marketer. Blogs are used in almost all stages of lead generation: pre-awareness, awareness, education and consideration.
Blogs aren't necessarily a lead generation tool; they are more effective in boosting brand awareness, website traffic and brand loyalty. A key benefit of blogs is that they are easy to create and share.
2) Videos
Of all forms of content out there, videos generate the highest engagement. Plus, videos can be used at all stages of a buyer's journey. Videos can include both live and recorded content.
As a B2B content marketer, you can experiment with different types of videos:
Explainer Videos that elucidate why others should use your product/service
Product Demos that explain how your product works
Culture Videos that offer a sneak peek into your work environment
Suggested Reading: A Must-Read Guide to Video Marketing in 2020
3) E-Books
E-books are often present on landing pages and gated behind forms which a visitor needs to fill in order to access and download the e-book. E-books are thus an effective lead generation tool.
E-books typically cover a topic in detail; they offer the level of depth required to educate a user and convince him to consider your product/service.
While creating an e-book, it's essential to remember that whatever information you provide should be authentic and unique. Otherwise, why will anyone bother providing their personal information for something that's available everywhere on the internet?
4) Case Studies
Case studies are an effective content tool for winning new business. Case studies let you showcase how you have helped organizations achieve their goals and/or overcome their pain areas. By highlighting your competitive advantage, these content forms help you build trust and credibility with prospective customers.
Case studies are particularly relevant for nurturing buyers in the consideration and evaluation stage of the buyer's journey. Most of the prospects reading your case study would have done their initial research and are trying to understand how your solutions work in actual practice.
If you are considering creating case studies for your prospects, make sure they are easily discoverable on your website.
5) Infographics
According to a recent study, 84% of the businesses who use infographics for marketing their content find it to be highly effective. Since they convey the key points in a concise format, infographics are a highly popular form of content.
To make your infographics attractive, it's important to get your graphics right. Equally important is to ensure that the information shared is interesting and reliable. Design your infographic in such a manner that it conveys a story. Craft interesting headlines and sub-headlines.
6) Podcasts
Podcasts have grown in popularity over the past couple of years; currently, we have over 100 million podcast listeners in the USA alone. A majority of people listen to podcasts while commuting or at workplace.
Podcasts are great for creating engaging content; you can repurpose your old blog posts or videos into podcasts and publish them on your website. Alternately, you can target more people through publishing your podcasts on suitable hosting platforms.
7) Email Newsletters
A lot of businesses don't even consider email newsletters as a content format. As a matter of fact, email newsletters can be highly effective if used the right way. 
You can use newsletters to showcase the content created for other formats. Alternately, you can use them for something completely new.
Considering the fact that emails generate the highest RoI, newsletters are always worth a try.
8) Webinars
Webinars aka online seminars are an incredibly effective lead generation tool. As per a recent study, around 20-40% of those who attend webinars become qualified leads.
You can use the webinar for different purposes: hold a Q&A session, demonstrate your products/services or elaborate on the content published on their website.
For those of you who are interested in holding a webinar can experiment with platforms such as Demio, GoToWebinar or WebEx.
Perform Keyword and Competitor Research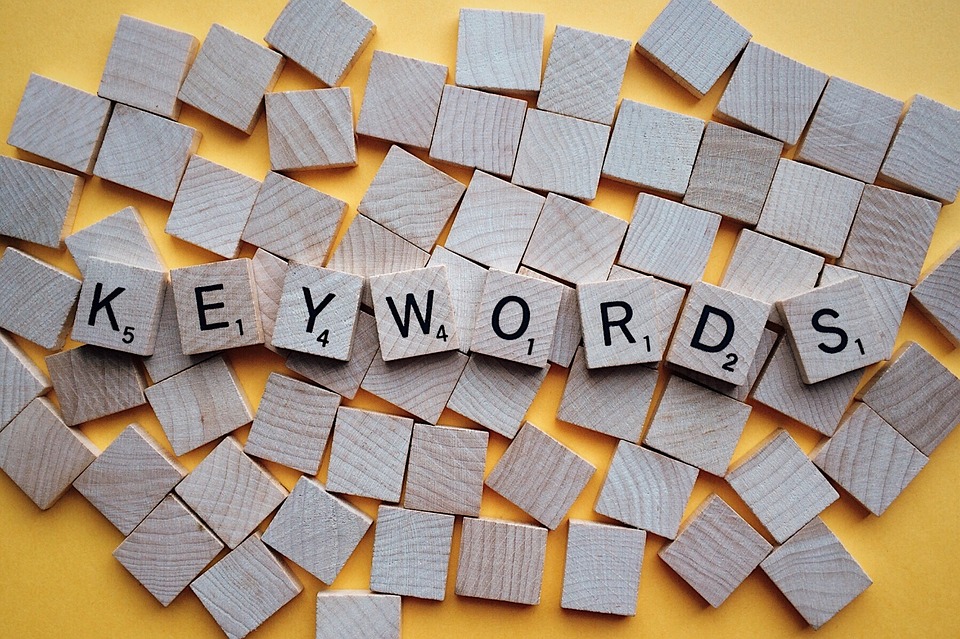 An integral part of content marketing for B2B, regardless of the audience you cater to, is keyword research. Optimizing your content for certain keywords makes sure the search engines understand it and your audience can find it.
It's good to begin with long-tail keywords related to what you are offering.  Start by creating a list of all the long-tail keywords you want to be found for. In case you have difficulty finding the right terms, you can target broader keyword terms.
For keyword research, tools such as Google Keyword Planner are quite helpful. Using this tool, you can find out the average monthly searches, and competition for not just the keyword you are looking for but also for all the related keywords. Because this data comes from Google, you know it's reliable.
For reference, you can research on what your competition is doing. Which keywords are they ranking for? Build a list of terms your competitors are creating content around. And match these with the pain points of your prospects to refine your list.
Figure Out How You Will Create and Manage Content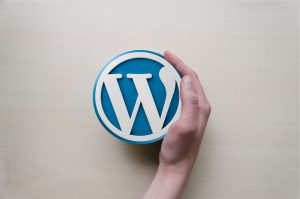 Once you have decided what kinds of content to create and which keyword terms to target, it's time to figure out how you will create and manage this content.
First of all, you need to have a reliable content management system (CMS) such as WordPress to help you create, publish and organize your content with the utmost ease. Once you have a reliable CMS, you need to create a content schedule that's easy to follow.
While creating a schedule, make sure you do not publish a lot of content at the same time. That will be counterproductive. Space out your content so as to make the most of your efforts.
For example, your monthly schedule may look like this:
2 Blogposts per week
2 Videos per Month
2 E-Books per Month
2 Case Studies per Month
2 Email Newsletters per Month
1 Infographic per Month
You can repurpose content from one content asset to another e.g. you can use the content from a blog post to create a video or an infographic. Whatever be your approach, make sure all your content gets properly marketed which brings us to the next step i.e. content promotion.
Promote and Amplify your Content through Suitable Channels
All your efforts can go down the drain if your content isn't properly promoted. Of course, people may be able to discover it through search if you have used the right keywords but you need to leverage promotional channels-social media and paid advertising-to build awareness and interest around your content.
Let us have a look at the channels you can use for B2B content marketing:
1) Social Media
a) LinkedIn
According to recent stats, around 80% of the B2B leads generated through social media come from LinkedIn. LinkedIn is the go-to marketing channel for B2B marketers. It's a platform that can connect you directly with the right people in any organization.
When using LinkedIn for B2B promotion, it's essential to remember that you need to follow certain guidelines to get the desired results. You need to post stuff that's relevant and valuable to your target audience. If you just publish content promoting your offerings, you may ward off valuable prospects.
If you are new to the platform, start by getting involved in conversations around your industry. Once you gain followers, start posting content your prospects will find valuable and interesting.
Initiate a conversation with your prospects by questioning them on their pain points/challenges. If your conversation is going in the right direction, you can go a step further and arrange a call/meeting.
Remember, LinkedIn can be a valuable tool for gaining prospects, but only when used the right way.
b) Twitter
While the micro-blogging platform may have created in buzz in recent years, building a following on Twitter is quite a task. You will need to dedicate time and efforts if you want your content to be liked, commented upon or shared. As a matter of fact, 50% of the content posted on Twitter doesn't get shared at all.
That said, Twitter can be effectively used for building brand awareness provided it's used the right way. If you use Twitter for excessive self-promotion, no one will interact with your stuff and the algorithm will push you down in the search results. The key lies in maintaining a healthy balance: 30% created content and 70% curated content.
In addition to these things, you can initiate conversations with others, like, comment on and retweet their posts. Participate in polls, surveys, showcase your expertise wherever possible. Also, make sure you follow back whoever follows you.
And last but not the least, use appropriate hashtags and attention-grabbing description that piques your readers' interest.
c) Instagram
Most of the businesses perceive Instagram as a B2C marketing channel and that's correct to a certain extent. While Instagram is ideal for B2B marketing, it can be used by B2B marketers also.
B2B organizations can harness the platform for creating brand awareness and nurturing leads, if not for generating fresh leads.
As a B2B business, you can publish images or videos that are authentic and make you stand out of the noise. When on Instagram, always prioritize quality over quantity. Post content that offers a glimpse into your organization's culture and offerings. And, of course, use hashtags to your advantage.
2) Paid Advertising
If your budget allows, you can enhance the reach of your content in less time through paid means.
Here are some highly sought-after paid advertising options for B2B:
a) PPC Advertising
Here, you pay the search engine every time someone clicks on your advertisement and visits the landing page of your website.
A popular platform for creating PPC ads is Google AdWords.
Here, you create an ad and bid on keywords that can show your ad in Google search results. When a visitor clicks on your ad displayed, you have to pay the amount agreed upon.
PPC advertising improves the reach of your businesses and opens doors to highly targeted prospects. Since you don't have to pay until someone clicks on your ads, you can keep experimenting with keywords, CTAs and landing pages till you get it right.
b) Social Media Advertising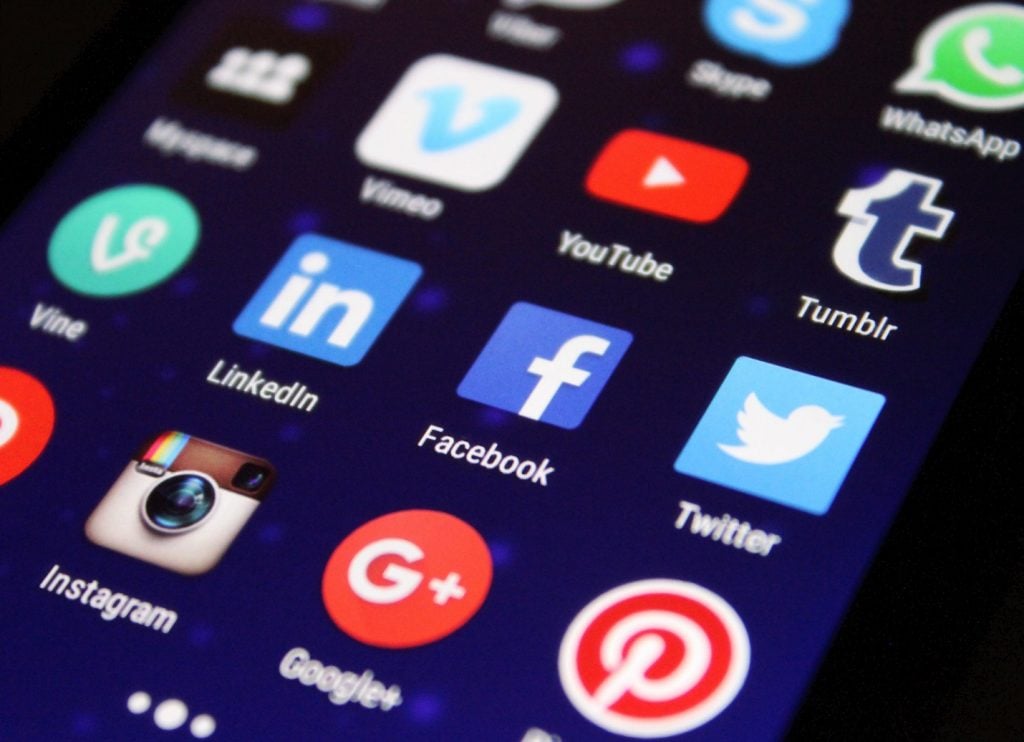 In addition to using PPC advertising to drive website traffic, you can use social media advertising on platforms such as LinkedIn, Twitter, Instagram and Facebook. You can get your ads displayed in different formats depending on the medium you have chosen.
Because your prospects may be present on more than one social media platform, it's vital to figure out which platforms generate the most leads or contribute the most to your revenue. You can accordingly split your advertising budget across those platforms.
Monitor and Report the Performance of your Content
This crucial step helps you analyze if your efforts are helping you accomplish the goals established at the very beginning of your strategy.
An analytical platform (e.g. Google Analytics) or Content Management System (e.g. WordPress) comes in handy while measuring the performance of your content.
Such tools not only track your website activity but also assign values to the actions visitors take. E.g. the tool may assign X points to downloading an e-book while it may assign 2X points to downloading a whitepaper.
These tools are also helpful in identifying which type of content drives the most conversions/activity or which channel affects your revenue the most.  So, you can get answers to questions like:
Which type of content drove the most leads for your business?
Which content affected your highest value deals to close?
What content drove the most visitors to your website?
Once you have the right information at hand, you can convey it to all the concerned departments and help them understand how your content is helping you generate revenue. You can figure out the channels and content formats that are contributing the most to your bottom line and focus your efforts on those channels/formats.
Make the Most of Your B2B Content Marketing Strategy with Cyfuture
With over a decade of experience in content marketing for B2B, we at Cyfuture are adept at creating personalized solutions for businesses like you. We go all out to understand the pain points of our clients and accordingly leverage the most suitable channels to create content that amplifies your digital presence and connects with you with the right audience.
So, if want to get the most out of your content, get in touch with our digital marketing experts today!