1648 Views
As a business owner, you need to ensure that your SQL server databases are performing to their optimal levels. In this way, they help your business to function effectively and better. However, you might not be in the database server maintenance niche, and so it can be very challenging for you to ensure the database has no issues. If your database is working slow, this again will add woes to your business. The business unit you own might be small and hard for you to hire a full-time IT specialist for the job. Again, you might have a 24/7 technical support team; however, they may not be experts in SQL servers.  You will lose time and revenue. Things get even more complex when you are dealing with data warehousing and continuity planning. In order to avert the above problems, it is high time that you consult remote DBA specialists to help you out.
How Can Great Performing Databases be Great Referees for You?
With regard to the above context, SQL server consultants state that a great database is a good referee for any company. In fact, the sad part of a business is until the system works fine; its maintenance and health checks are ignored. The problem arises when the issue. The problem becomes worse when these issues are big, and the business comes to a halt with downtime. This is when most business owners wake up and panic as their employees, as well as customers, become frustrated.
Hiring a SQL Database Administrator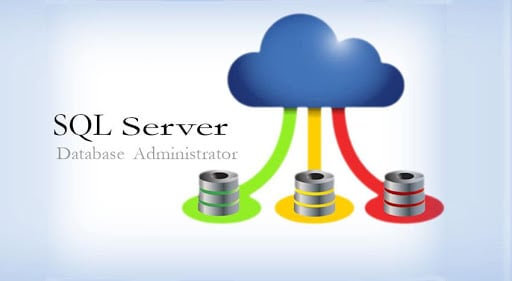 The above issues can be diverted with the help of a good SQL database administrator. The professional will conduct periodic health checks so that problems are arrested as soon as they arise. With their intervention, your business functions well. Hiring a good SQL database administrator might seem expensive. However, you will benefit in the long run. However, if the budget is too high for you, it is wise to hire remote DBA companies to help you maintain the servers and keep problems at bay.
Now, when it comes to remote DBA services, you will find they are different from full-time administrators in your company. However, they can maintain and look after your database in the following ways-
Reduce costs- Note, when you are hiring remote DBA experts for your SQL servers, you save costs. You are not paying less for inferior talent. You are getting experienced professionals that arrive on-call when you need a health check or solution to fix a database error. These companies have flexible pricing plans that you can choose when you decide to hire remote DBA services for your needs. You may choose a budget plan that is flexible and compatible with the needs of your business with success.
Experience and expertise – When you are hiring professionals of a remote DBA company, they are masters in their niche. They specialize in SQL database systems and have honed their skills to give you value-added services for your needs. This means you are able to get faster solutions and services. You do not have to bank on trial and error to resolve a database issue. You will get the skills and experience that you are able to trust.
Reliability and credibility in the market – With professionals experienced in SQL server consulting, you effectively are able to manage any issue promptly as and when the issue arises. You will have a specialist on call to check on issues and fix them on notice. There are companies that are reliable when it comes to fast turnaround times and support. With reliable and good companies, you are able to get professionals that are 24/7 available for managing issues with your SQL servers. These experts have an intimate understanding of the database, and this is why they are able to function quickly.
Stability- With credible and good professionals in database administration, you are able to maintain the profits and productivity of your company effectively. Companies often face high attrition rates when it came to database failures. Moreover, even if they have DBAs to manage their database systems, they need to invest heavily in them for training so that they are aware of the latest technologies. With remote DBA specialists, you get the whole team working for you part-time. This means you do not have to worry about their training and expertise in the latest technologies. They ensure this knowledge is transferred effectively, and the operations of the company are carried out without hassles at all.
Supplement your technical support team- Remote DBA companies supplement your technical support team. They help to manage projects that have high visibility. They step in to help the team when it comes to performance tuning and arresting a slow database. The professionals here work alongside your team so that your database is up and running all the time smoothly.
As a business owner, it makes sense to hire remote DBA companies to boost the profits and productivity of your company. When you are searching for the right company, ensure they have been around for some time, and have experience in the field. The comfort factor is crucial when you are searching for the perfect company to manage the needs of your database with success.
Last but not least, when you are searching for a good remote DBA company for your business, check to see whether the professionals have the skills to cater to your business niche. For you have a large corporation, you must ensure the remote DBA company you choose has skills and experience in the above field. Remote DBA companies also offer you services in niches like server maintenance plans, design, and development of SQL servers, business intelligence, and more.
Talk to companies and compare their services online. Ask them for quotes and choose a remote DBA service provider with good customer reviews and testimonials always. In this way, you can boost the profits and productivity of your business to get a strategic edge in the market with success!
Author Bio –
Kristen Smith is a blogger and content writer who write many articles on Web Design, Social Media and Technology. She enjoys reading a new thing on the internet. She spends a lot of time on social media.