873 Views
So, which is the best chatbot development company in India?
Do you know any good names that you might like to recommend?
This most straightforward question doesn't have a perfect answer, even for modern developers and business owners. 
Without a second doubt, chatbots have taken the tech world by storm, revolutionizing every nook of every industry. But frankly, people have known about chatbots since 1960. And since then, they have been developing and modernizing their hold and demand in the market, accomplishing the stature of humanized machines rather than just being bots. 
There was a time when chatbots were nothing more than a software concept of AI. And, the idea of machines being able to comprehend human emotions was a distant notion, but, as of today, chatbots can initiate chats, understand the context between a sentence, indulge in more humane conversations, and advise options depending on their previous history. 
Thanks to machine learning and natural language processing methods, chatbots are more than just an AI technology. 
However, with a great idea comes companies trying to make something out of it, leading to an overwhelming number of chatbot companies in India. This particular stance is a boon and bane. A boon because now there are a lot of options to choose from, and bane because the process of picking a particular chatbot India company becomes highly tedious considering the increasing number of companies in the domain. 
Besides, as Artificial Intelligence matures and transforms, more ML-powered bots and speech bots will enter the market and establish supreme control over the most valuable assets for businesses.
Is it necessary to look for the best chatbot development company in India for your business?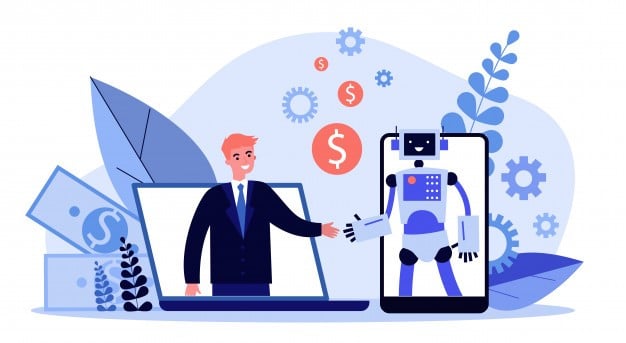 Precision the answer to this question, yes, it is! 
Owing to a chatbot that is smart, humane, and intelligent, coded by the best chatbot development company in India not just elevates your operations but a clear edge over the competition, unlocking a plethora of business possibilities and opportunities. 
The following are some clear reasons as to why owning your business needs a chatbot. 
Automate brand-customer relationship to allow instant responses that solve issues and comforts a user
Accumulate meaningful insights about a customer through previous chat history analysis, thereby allowing data modification and integration, personalizing the conversation process
Enjoy high returns on the ad spend, reduce operational costs, and improve website clicks and average time spent. 
Turn visitors into customers and engagement into leads 
Collect information regarding products or services to improve the market value 
Characteristics to look for in the best chatbot development company in India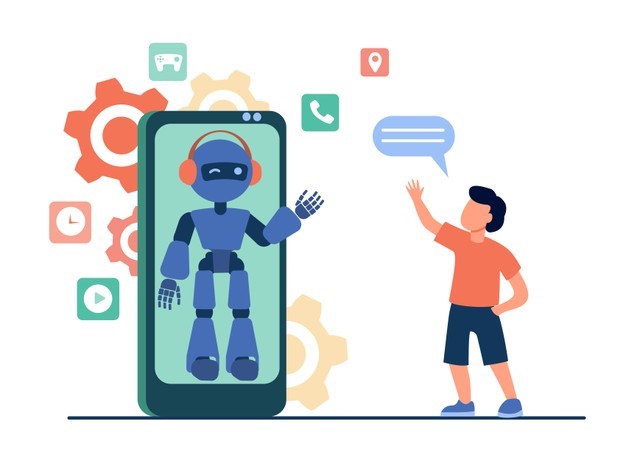 Reputation isn't the only thing you need to look for in the best chatbot development company in India. 
Several noteworthy and utterly talented chatbot companies in India might not be under the spotlight or the glowing sun but, they sure do possess a lot of skill and knowledge when it comes to coding and developing a chatbot. 
Look for a chatbot India company that fulfills all your requirements at every stage and not just builds a chatbot that answers simple queries but the complex ones as well. The selection is to pick a company that promises to redefine the customer experience offered by a business and notches it up. 
Now, let's dive into parameters that you need to analyze when looking for the best chatbot development company in India. 
Proof of their credentials:
Credible companies always show a Proof of Concept (POC) to their clients. Remember, the key is the not total number of projects executed under their guardianship; it is the quality of end-product offered to those clients. 
Such details correspond with the years of experience they have in the domain and if they are capable of building a technical chatbot as per your needs. 
Their previous work experience:
The vendor must possess extensive knowledge of machine learning, AI, scripting, Natural Language Processing (NLP), Data accumulation and analysis, a brief understanding of unique frameworks, and NLP engines like Dialogflow, Watson, Microsoft NLP, & Amazon Lex.
Moreover, look for the previous work experience and at their portfolio as well. The diverse the experience, the better is the expertise, and the more is the suitability to become your chatbot partner. 
UX design of the chatbot:
The UX design of a chatbot is dissimilar to a UX design of a website. Essentially, UI/UX interfaces drive conversation post amalgamation of Natural Language Interfaces and traditional UI elements like buttons, images, and menus. 
One of the best chatbot companies in India is someone who features excellent UX element implementation knowledge in a chatbot. The chatbot developers must know about permutations of frameworks, APIs, and plugins, whichever works best for that scenario. That said, having a dedicated team with expertise in chatbot US design is a pre-requisite. 
Integration, deployment, and deadlines: 
Post accomplishing the pre-processing stage of chatbot development, developers can either opt for cloud or on-premise deployment and microservices/REST-based architecture to reduce downtime. 
All in all, the best chatbot development company in India must possess the capabilities for delivering customized and personalized bot solutions at an affordable cost. Moreover, the team must be adept and flexible enough to handle deadlines and downtimes. 
Consultancy solutions for chatbot:
They should be willful enough to handle all the queries related to chatbot development if you have any. Look for a company that provides paid consultation or free advice regarding chatbot design and development. More so, they should be able to handle all the sophisticated questions you have even after the completion of the chatbot development process.
Conclusion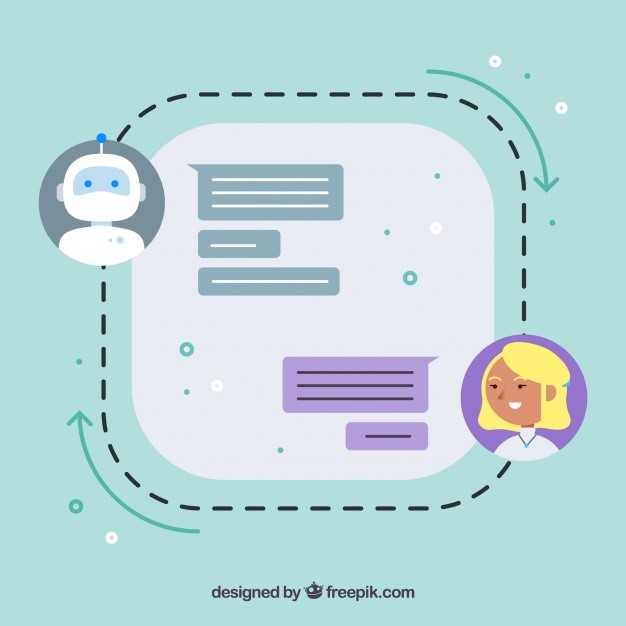 Chatbot solutions are a need for diverse domains like e-commerce, customer support, entertainment, delivery services, and healthcare. Thanks to the progress in artificial intelligence, an all-new generation of chatbots are rolled out across all sectors, marketplaces, and corporate organizations. 
That said, chatbots hold enormous value in the current industrial infrastructure. So, looking for the best chatbot development company in India seems like a dire need of the hour. Chatbots are on the way to accomplishing great things, so incorporating this generous technology into your application is full of benefits and profitable.