3088 Views
In today's technology-driven era, the significance of artificial intelligence (AI) is on the peak because this ever-growing technology has shown machines can work intelligently as same as humans.
Owing to artificial intelligence, all fantasies like self-driving cars, smart robots, etc. are about to become a part of reality. There's a likelihood AI will unlock more possibilities in the near future, which will certainly benefit its current adopters.
If we specifically talk about an application of artificial intelligence that is helping businesses in ensuring strong customer relationships, it is none other than 'Chatbot.'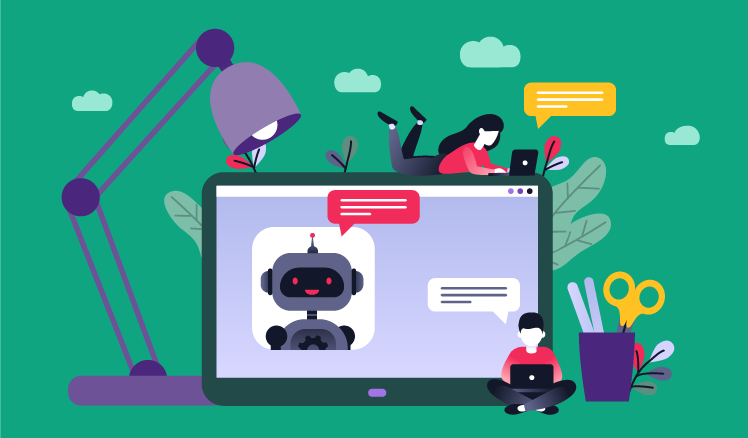 By virtue of chatbots, handling customer service operations has become quite easier. Investing in chatbot services not only improves consumer behaviour but it also reduces the overall operational costs.
If industry reports are to be trusted, enterprises using chatbots in customer service operations save extra 30% of investment money as compared to organizations that stick to the traditional approach.
Here's the lowdown on how AI-powered chatbots lend a hand in running customer service operations seamlessly:
1. Negligible waiting time and accurate responses 
Whenever customers approach a company regarding support service, they want satisfactory resolutions in a jiffy. Put simply, they don't want to be placed on hold during service interactions.
However, assisting customers without hitting the hold button is quite tough because there's a high possibility that agents need to dive into different databases to wipe out intricate issues from the root.
This is where chatbots come into the picture. They not only cut the need of putting customers on hold but also promise prompt delivery of one-stop resolutions.
95% of customers have mentioned in recently conducted surveys that chatbots develop incredible support experience.
How? Well, if you connect chatbots with a comprehensive knowledge base, complicated issues are likely to be resolved swiftly, which as a positive consequence, results in an outstanding service experience. This leads to good brand recognition and strengthened customer base.
2. Expanded operating hours
Another salient perk of employing chatbots in customer service operations is they increase business availability significantly.
In this day and age, customers want brands to be available 24/7 so that desired support service can be availed with utmost aplomb.
But operating customer service operations round the clock isn't easy as you have to invest a big amount of money for the same.
Here, companies with a tight budget are more likely to drop the idea of providing around-the-clock support service.        
At this juncture, chatbots come to the rescue, as they can easily handle customer service queries all day and night without costing too much money. If industry reports get considered worthy to give attention, 64% of customers have stated that 24/7 service is what makes  a chatbot more special.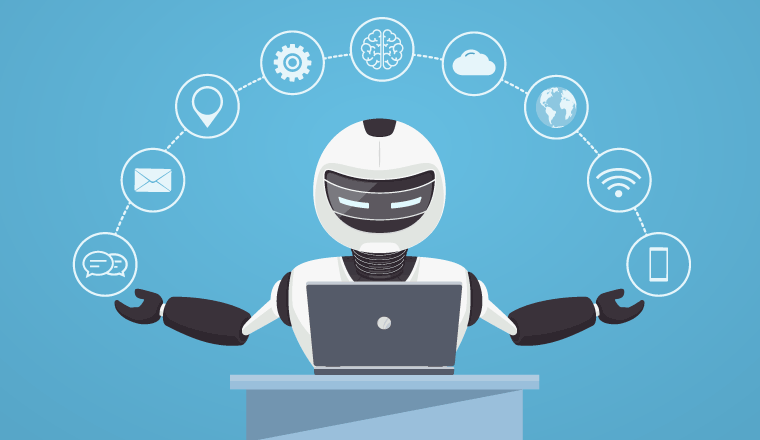 3. Soaring customer satisfaction            
When you succeed in providing satisfactory service experience, it means you have secured long-term customer relationships. That's what is believed in the business world. In simple words, business growth is directly proportional to customer satisfaction.
With time, expectations of customers regarding support service have reached a whole new level. This means customers will only rate their service experience positive if brands surpass all the expectations during support interactions.
'Do you know which factors make customers' service experience average or poor?'
No? Well, here are the top 4 factors:
High response time.
High AHT.
Silly service interaction mistakes.
Improper and unprofessional endings.
Owing to these factors, customers often leave with an inferior support experience. Here, chatbots seem like a panacea to these factors.
Chatbots can easily secure high customer satisfaction as they give a prompt response, stick to the point during interactions, don't make silly human errors, and ensure appropriate service endings.
That's the main reason why chatbots are deemed as the most successful application of artificial intelligence when customer service operations are concerned.
Read Also: The Great Bot Battle: AI Chatbots vs. Human Powered Live Chat

Summing-up
These days, applications of artificial intelligence are being used magnificently. From healthcare to law sector, every industry is adopting AI-powered applications.
Chatbots are one of the major applications of artificial intelligence that is in high demand. Most of the businesses, nowadays, have brought chatbots into customer service operations owing to some salient advantages.
By means of this article, we have tried to shed some light on how AI-powered chatbots lend a hand when it comes to handling customer service operations seamlessly.
Still, have some doubts about chatbots in your mind? Here are some statistics that will help you to see the brighter side:
85% of customer service interactions will be taken care of via chatbots, by 2020.
By 2021, over 50% of enterprises will invest more money in chatbot development instead of mobile apps.
Chatbots global market will reach 1.3 billion mark by 2024.
21% of customers see chatbots as the easiest mode to reach a brand.
57% of customers love to be assisted by chatbots owing to swiftness.
We hope these stats have cleared all your queries related to the prominence of chatbots.
Thanks for reading!