706 Views
Change towards consistency is an omnipresent trend., a key differentiator, and the holy grail of organizations today. Much of the evolution sparking the domains of the enterprise landscape occurs to cast a positive influence on the current experience levels., be it employee experience, customer experience, or transactional experience. Improving and enhancing the present business experience is now at the forefront of digital transformation for enterprises globally. Every organization, be it small, medium or large, can benefit from artificial intelligence automation. And there is but one buzzword known for extending disruptive experiences while reducing costs, i.e., Artificial Intelligent Automation. 
Thanks to the incredible transformation in the artificial intelligence field, developers have created mature, intuitive, and cutting-edge software solutions that help maintain their reputation as an industry leader while boosting ROI and sales of a company's operation.  
That said, the growing knowledge and reputation of Intelligent Automation have inspired organizations to jump into the tech bandwagon, automate the operational processes, and get ahead of the curve.
What is Artificial Intelligent Automation?
Artificial Intelligence Automation is an amalgamation of artificial intelligence and robotic process automation, employed to augment decision making, perform operations, reduce human intervention, and solve problems. It includes robotic process automation (RPA), which automates the manual and tedious human activities using AI tools and capabilities, and Digital Process Automation (DPA), optimizing usual processes and operations in the existing business systems. In addition to that, a DPA platform also acts as a modern process management engine, seamlessly orchestrating the flow of tasks between AI-powered tools, software robots, and humans. 
Empowering automation tools with intelligence assists organizations throughout complicated situations, accelerating process efficiency and speed, reducing errors, and achieving smooth end-to-end process optimization. 
How does Artificial Intelligence Automation work?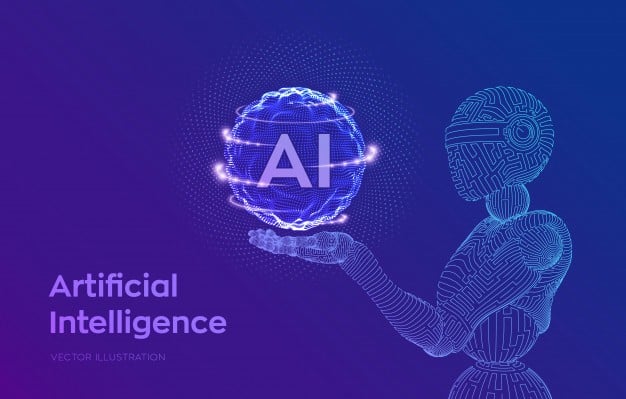 Modern organizations require a seamless compilation of the cloud, artificial intelligence, robotics, natural language processing, cognitive automation, and smart machines. 
And, artificial intelligence automation provides just that! 
It carries out process transformation intelligently. It covers details like what to automate, how to automate (tools and technologies to use), and when to automate. Undoubtedly, intelligent automation and artificial intelligence are disrupting the way operational conduct in commercial sectors. 
Remember, artificial intelligence automation differs from robotic process automation since it adds added machine learning and AI integration. Applications built on the intelligence automation theme perform smart actions like gathering data, analyzing, and making decisions. 
Here's an example to explain how IA works! 
Suppose a customer is filling a form online. Now, while doing so, they mistakenly miss a column or entered the wrong detail. In a casual scenario, the IT team will reject the form on the pretext of the wrong information added. However, intelligence automation integrated systems will identify the error and correct it without seeking human support. Such self-learning and smart working capabilities of the IPA empower your IT architecture with better productivity, require less time and effort, and enhance the overall customer experience. 
More so, IPA integrated chatbot services smartly understand the input information and make necessary corrections in language and communication, if and when required. 
As per McKinsey, Intelligence process automation results in 20-35% efficiency improvement, 50-60% process time reduction, and 300% return on investments. 
Such purposeful operations make IPA a must-have for organizations. 
How Artificial Intelligent Automation encourages businesses to stay competitive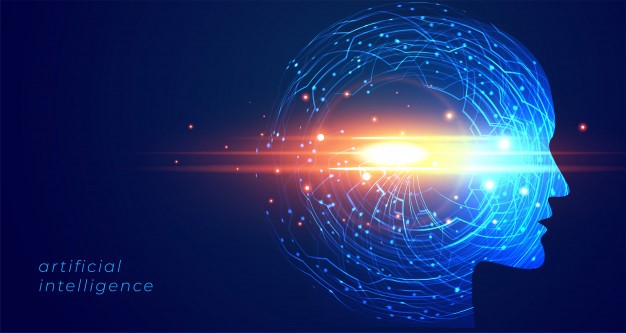 Today, artificial intelligent automation is the most sort after and followed concept mainly because it presents an opportunity for a seamless and well-integrated working ecosystem of humans, bots, and AI technologies. More importantly, IA fulfills the dire need for a modern and adaptable architecture that helps organizations to stay relevant and profitable in their niche. 
As per statistics, the RPA market will reach $25.56 billion by 2027. And the global DPA market is forecasted to expand to over $14 billion by 2024. The anticipated expansion of these two AI technologies reflects how AI tools can augment automated solutions to improve the current business environment. 
All in all, artificial IA represents the next generation of business automation solutions:
providing tools for bettering service levels 
reducing risks
improving decisions
lessening manual intervention
streamlining workflows through digital transformation efforts
deriving better value from capital expenditure
That said, IA is the right key for the current professional sphere, allowing them to outpace competitors. 
Smoothly integrate and enhance current business systems:
One key concern for businesses regarding automation integration is that it will disrupt the current IT systems and affect everyday business operations. Besides, enterprises interested in harnessing the power of AI-based technologies; are also intimated by their perceived implementation complexities.
However, artificial Intelligence Automation doesn't act like its AI predecessors. 
Fortunately for businesses, when AI combines with process automation platforms, it simplifies the integration process, enabling IT professionals to deploy automation tools to the current business systems. Precisely, IA not only lets organizations conduct business as usual but substantially improves it. 
Better productivity, fewer errors:
Most of the current tech innovation is to better workplace productivity and improve business and customer experience altogether. 
And IA performs this role diligently. 
Wondering how IA does that?
It allows employees to perform more cognitive tasks than mundane and repetitive ones. Moreover, it reduces human error rates through modern technologies like Artificial Intelligence, IoT, Machine Learning, NLP, RPA, DPA, and many others. 
So, instead of focusing on dull tasks, humans can take up more cerebrum challenging work, creating an atmosphere of competition within the workplace, nullifying the customary aspect of a task sheet, elevating the output accuracy, and ultimately increasing productivity. Forbes'2019 Accelerating Business Value with Intelligent Automation report informs that an overwhelming 92% of organizations witnessed an improvement in employee satisfaction due to Artificial Intelligent Automation, supporting the above-stated notion. 
Retailers benefit the most from this technology, leveraging NLP and text mining to generate documents like purchase orders and invoices from emails or unstructured data groups and recommend the best products to a customer post analyzing their buying behavior. 
Such tremendous revenue-proficient aspects of IA prove its worth in the current business environment, fueling the technology adoption.
Maintain and enhance business security levels:
The increased risks and vulnerabilities of incorporating new technologies into the system are real. Considering the monumental importance of data security in an enterprise IT environment, deploying new technologies into the existing business architecture can be tedious and appalling. However, since the RPA technology interacts with system features and data at the user interface, it does not require integration at the application programming interface (API). 
Therefore, organizations can introduce process automation solutions that work in sync with the current business programs, remodeling accuracy quotients while reducing security risks associated with human errors. 
IA placidly integrates itself into the existing structure without disrupting the underlying systems of data protection and safety protocols. 
Optimizing sales & marketing tools:
Learning when to market a product or service and to which customer is a noteworthy aspect of any successful business. There are several ways to sell a product/service, including email campaigns, online ads, social media, and online marketing tactics. Therefore, finding an ideal marketing solution for a company is a daunting task.
But, IA can simplify it for you. 
Artificial Intelligent automation via digital footprinting allows you to analyze large volumes of data, thereby optimizing your marketing campaigns. It helps transform a website to appeal to the customers, deliver personalized content, recommend products, and provide the necessary information. 
The wonders of IA include scripting engaging and interest-driven content that draws large consumer groups to associate with a business, accelerating digital transforming strategies, enhancing decision-making, and mitigating risk detection rates. 
Reduce downtime from minimum to none:
As per Gartner, IT downtime can cost over $5600 per minute. No organization is willing to lose thousands of dollars due to system outages, which is why they must invest in artificial intelligence automation. 
Using IPA, you can keep an eye on your IT infrastructure round-the-clock. AI-bots, Intelligence automation, and artificial intelligence can easily detect threats tedious for your IT team to identify. So, in case of system issues, IPA can quickly catch them, address what causes trouble, and resolve them within no time. 
With IPA integrated into your systems, you can reduce downtimes drastically. 
Make better business decisions faster:
Artificial intelligence automation, powered by AI and ML, makes it easy to analyze large amounts of data in less time, thereby generating business value. The AI-driven intelligence automation converts raw data into actionable insights, leveraged to make better business decisions faster. With intelligence automation and artificial intelligence at your side, you receive consistent support in the decision-making process.
Streamline business operations:
It is common for business operations to include overwhelming and disorganized processes and workflows. Such businesses require their workforce to spend several hours manually fixing errors and completing the work. Using artificial intelligence automation, companies can apply their employee skills elsewhere while letting the smart systems utilize data insights to forge advanced business strategies. 
Increase employee satisfaction:
IPA will not snatch away human jobs. Instead, it will empower them with better capabilities. Rather than focussing on tedious and repetitive work, humans can take up more cognitive tasks, thereby increasing productivity. On the contrary, machines can accomplish mundane tasks while employees brainstorm at other meaningful ones. As employees will spend their time performing challenging tasks, their knowledge, satisfaction, and interest will automatically increase. 
The Road Ahead: Gain a competitive edge with intelligent automation capabilities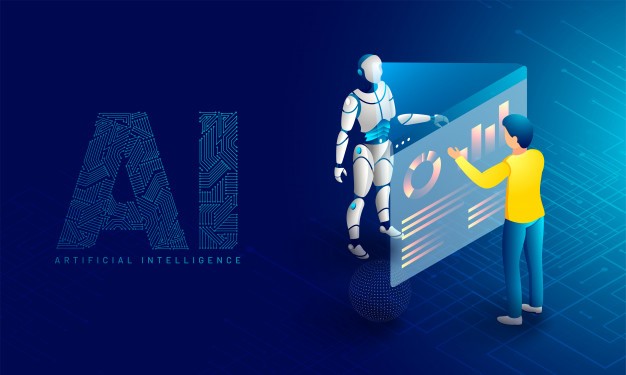 Artificial intelligence automation isn't just any other AI-based technology; it is the data-driven innovation, providing businesses with a superlative opportunity to incorporate the intelligence factor in their existing business ecosystem. IA has the innate power of improving user experience and business workflows, enabling organizations to reengineer their processes accordingly and unlocking new revenue streams. Its focus is not just mimicking human action but stimulating processes with intelligence in a way that allows them to do better than humans. 
Instead of dissipating the cognitive power of humans on tedious and repetitive tasks., directing them towards the fulfillment of intellectual and rational needs of a business is a smarter approach. 
The result is a robust and successful organizational structure where machines, humans, and technologies unravel limitless business opportunities and possibilities.