338 Views
Digital marketing is one of those things all of us have heard about ad nauseam in the last decade. Browse a webpage or watch a YouTube video and ads on digital marketing services are likely to pop up.
Even so, few of us have been able to apply digital marketing successfully to our own business. Many of us don't even understand what falls under the ambit of digital marketing and what does not. Don't fret. In this blog, we will cover digital marketing strategies that you can use to grow your business. Of course, choosing one strategy over the other will require some deliberation on your end.
Here's a list of 7 tried and tested strategies for digital marketing:
So, let's discuss them one by one.
1) Content Marketing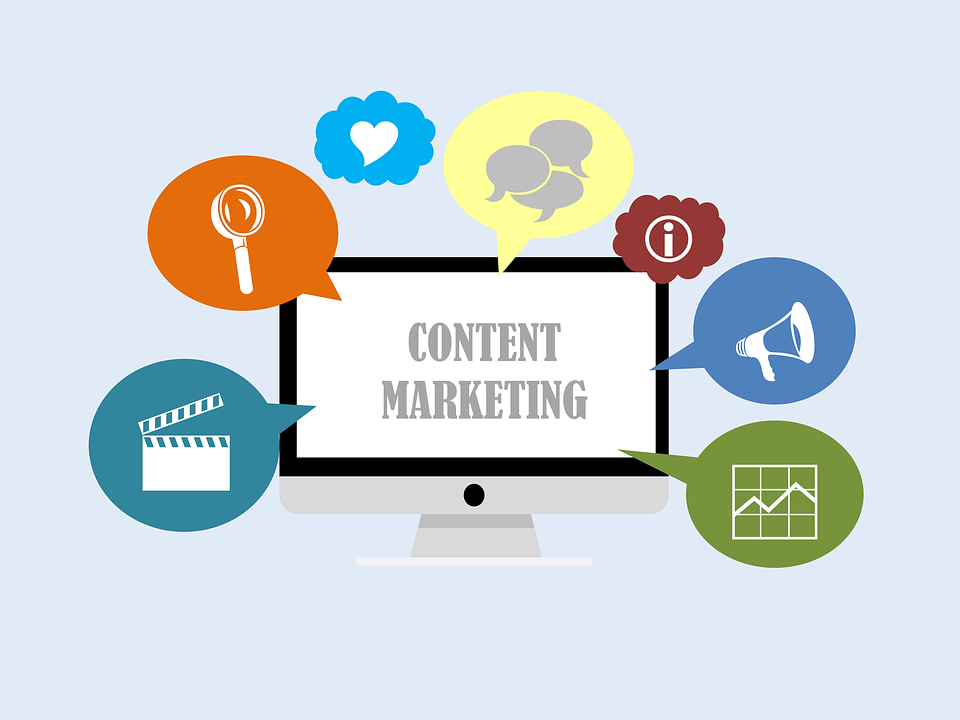 Content marketing is a digital marketing strategy that focusses on creating and distributing content-text, graphics, audio, videos-for your target audience. This content should be relevant and offer some value to the target audience. By this definition, spammy emails that we receive on a regular basis don't fall in the bracket of content marketing.
With the emergence of multi-media, the field of content marketing has become quite versatile, so you can experiment with different kinds of content to entertain and inform your target users while building your brand.
However, of late, it has become an immensely crowded space, so standing out from the crowd and regularly creating new forms of content to engage your target audience is no mean feat.
How to start content marketing?
To start with content marketing, you need to have a robust content strategy in place. Here's how you can build one:
Decide the core focus areas or themes around which you will create content. These will depend not only on how you want to position your brand but also on what your customers want.
Establish the formats you will use for content creation. These can be in the form of blogs, case studies, press releases, podcasts, videos, and so on.
Decide the channels on which this content has to be published. e.g. your website, guest websites, social media platforms.
Make a content calendar deciding what to post when and get started.
2) Search Engine
Optimization

 (SEO)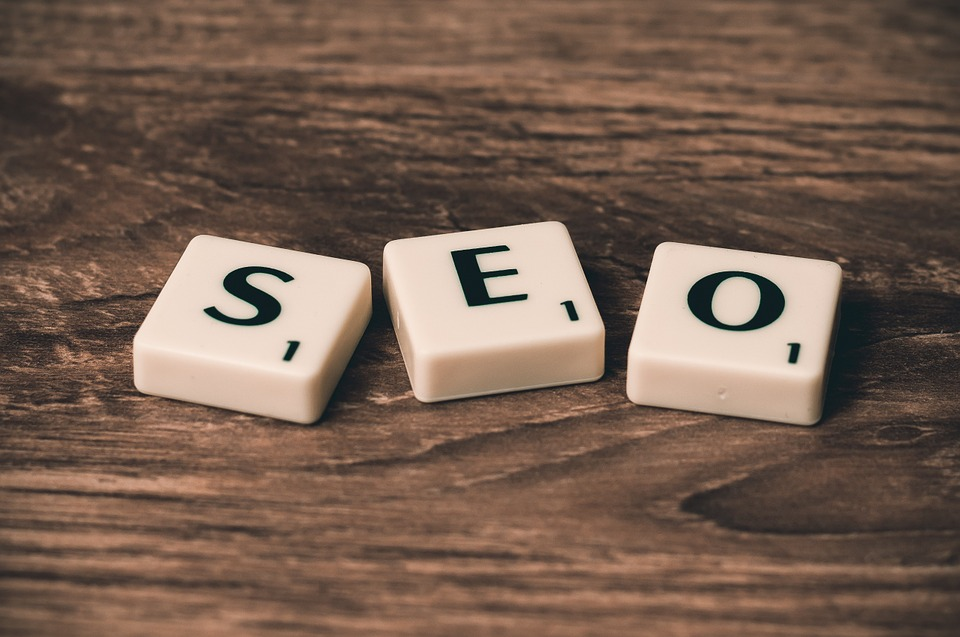 Search engine optimisation, or SEO, is what the name suggests-optimising your content for search engines so that it ranks high in search engine results when users look for keywords related to your product or service. SEO helps your brand to become more visible to your target users, so you should practice it regardless of the industry you operate in.
SEO is considered free in the manner that you aren't paying specifically to make your content appear high up in search results. But to create high-quality, relevant content that has the potential to rank and implement the technical optimization of your website, you need to hire (and pay for) resources who will do the work.
There is a kind of content deluge on the internet today, so ranking high for any keyword is getting harder by the day. Plus, Google where most of the internet users search stuff keeps on tweaking its algorithms. So, you have to stay abreast of these changes in order to stay relevant in the online world.
How to start search engine optimization?
A great content strategy acts as the foundation for your SEO, so make sure you have one in place. In addition, you will need to:
Do thorough keyword research: Keyword research helps you understand what your user base is looking for on the internet. This helps you come up with a list of keywords you need to focus on.
Analyse Results on Google's first page: Identify what kind of content ranks on the first page of Google for any specific keyword. Try to create something that's better or, at least, equally good.
Optimise Title and Meta Description: Tweak the URL, title tags and meta descriptions of your existing webpages to match your targeted keywords.
Build Relevant Backlinks: Identify high-quality websites relevant to your niche. Look for ways to make your content valuable to the site owner. Reach out for a backlink created either directly or through a guest blog, etc.
Remember, SEO is a complex field, so unless you are an SEO expert, you will need to hire resources to do the heavy lifting.
3) Pay-per-Click Advertising (PPC)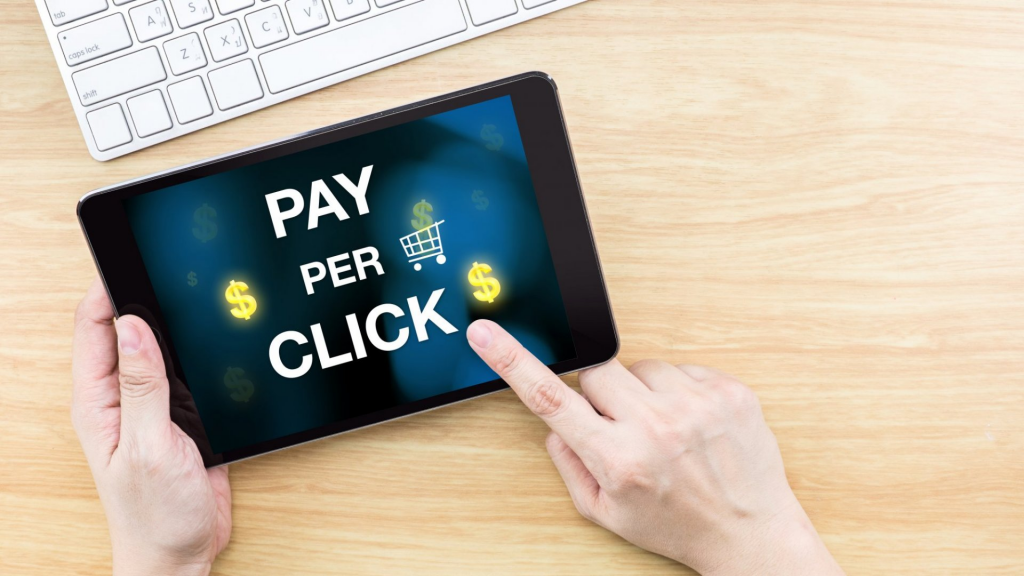 Image Courtesy: inc.com
PPC is simply paid advertising on search engines such as Google or Bing. It is used to bring more visitors to your site by paying a fee, as opposed to the organic method employed in SEO (discussed above). Here, you have to pay a fee every time a user clicks on your ad.
It's important to remember that paid search results look similar to organic ones. The only difference is that they are displayed on the top of the page and have a small box that says 'Ad'.
PPC advertising can help you appear in top results quickly, provided you are ready to pay for it. This strategy also carries a high RoI (return on investment) as you are charged only when an interested person clicks on your ad.
The downside to a PPC method is that it can get quickly expensive, especially if you are targeting highly popular and competitive keywords. Besides, a lot of users are sceptical of paid ads and tend to trust organic results.
How to Start with PPC advertising?
If you have the budget, you can run PPC campaigns to augment your SEO efforts. Here's how you run a PPC ad for your business:
Decide on your customer persona: Create a profile of your ideal customer describing their demographics, needs, preferences, shopping habits.
Do keyword research: An in-depth research helps you come up with a list of potential keywords. Refine this list to choose the keywords you are likely to focus on.
Finalise your keywords: It's good to focus on keywords with a high search volume. But such keywords may also have a high competition and, therefore, a high cost-per-click. So, choose keywords depending on your PPC budget.
Create an ad copy: Once you have your keywords, create a killer ad copy that's likely to attract customers. The ad needs to have a snappy yet attention-grabbing headline and a description that includes your USP and a compelling call to action (CTA).
Build a landing page optimised for conversion: Create a landing page that relates to the product/service you are trying to sell in the campaign. This will improve the odds of your visitors getting converted.
Monitor and Improve your Results: Track key metrics such as click-through rates and conversion rates. If these metrics are not satisfactory, it means the ad is not bringing the desired results. In that case, experiment with a different ad copy or use a different CTA.
4) Affiliate Marketing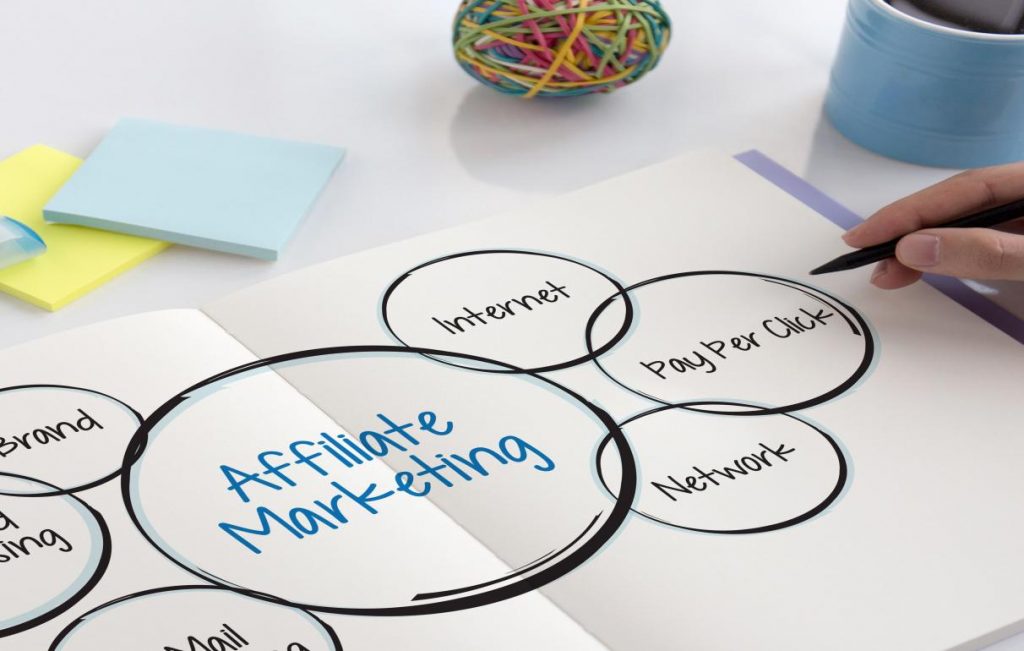 Image Courtesy: www.thebalancesmb.com
In this digital marketing strategy, you associate with other individuals/companies (affiliates) who promote your product/service in return for a commission. Here, the affiliate markets your product on their site and, if a user clicks and buys the product, they will be paid for bringing in sales.
The apparent advantage of this method is that your affiliate does the hard work of promoting the product on your behalf. Besides, there is no upfront fee as you pay only when someone actually buys from you.
Affiliate marketing, however, does not give you complete control over your branding; you will have to educate the affiliates on how you want your brand to be positioned and what message you want to convey.
How to start affiliate marketing?
       Here are steps you take to start with affiliate marketing:
Research on the various types of affiliate marketing programs around you and the kind of commission they offer.
You can start an affiliate program on your own or partner with a reliable affiliate management agency.
Define unambiguous terms and conditions with respect to the program; be clear with respect to payment details.
Train your affiliates on your brand guidelines so that they understand what's allowed and what isn't.
     5) Email Marketing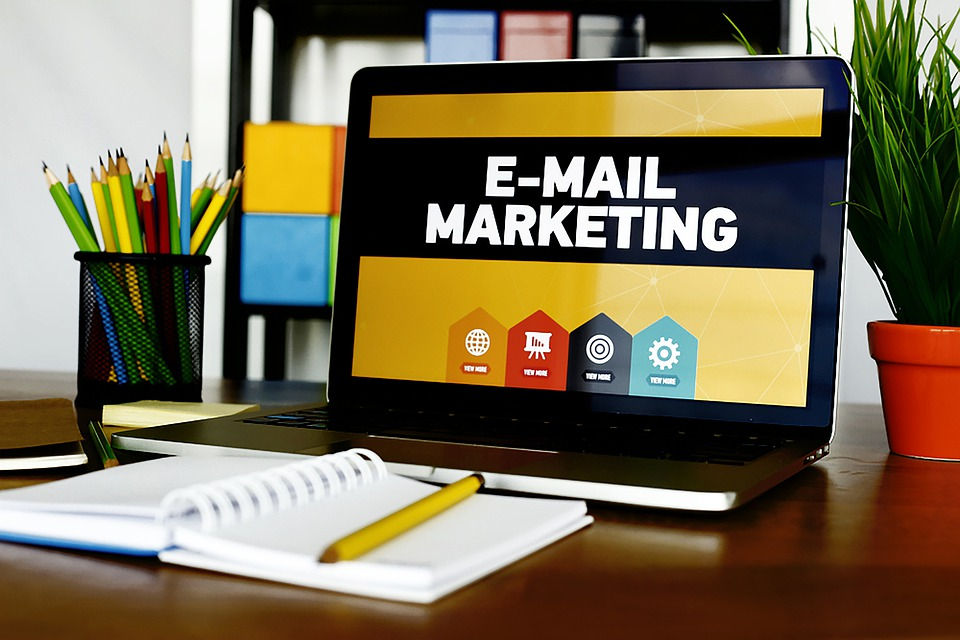 In the world of instant messaging and social media chats, emails may appear to be quite old school. In reality, they are among the most effective ways to promote your business.
In a recent study, it was found that the average RoI (return on investment) of email marketing hovers around 122%. And the best part is that it hardly costs you anything. Possibly the only thing you will need to spend on is buying a subscription plan on your email marketing software.
If you are an e-commerce brand, you can use emails to push seasonal promotions and discounts. Even as a B2B business like Cyfuture, you can use newsletters to nurture your prospects and offer them something of value.
That said, a large number of emails lie unopened in users' inbox, so you will need to put in some thought while drafting your emails.
Check out this interesting promotional email I received from CoSchedule: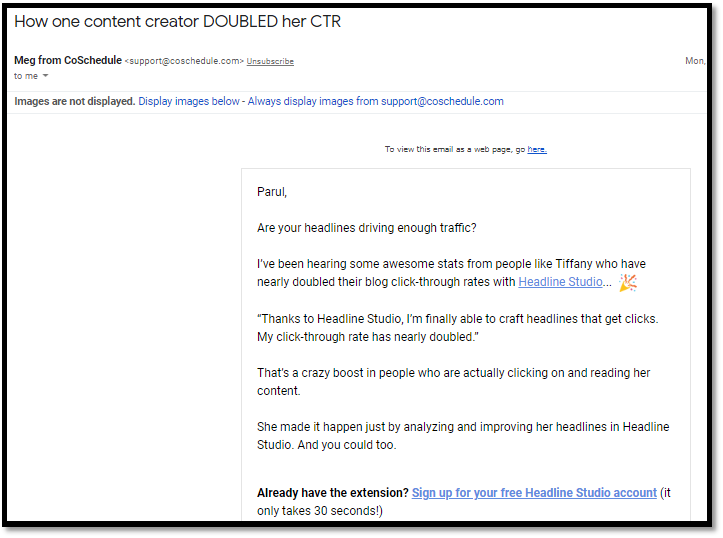 How to start email marketing?
To begin with, choose a good email marketing software for your campaigns. Recommended options include Mailchimp, ActiveCampaign, Sendinblue, etc.
Draft a Compelling email copy for your brand. Things to keep in mind when writing your copy:

Keep your subject line catchy. It should entice the recipient to open the email.
Write in simple, persuasive language. Steer clear of industry jargons.
Focus on the benefits you can offer to the user.
Do not make the copy too long. Break the text into bullets, etc. to make it scannable.
Optimise the email for small screens.
Add an email signature as well as the physical address and contact details of your brand. Of course, you don't want your email to look like yet another spam message.

Collect the email address of your prospects through the contact form on your website. Entice users to opt for your email subscription by offering them something in exchange e.g. an e-book, a small guide, etc.
Once you have a sufficient number of email addresses, create a campaign calendar and start sending out regular emails.
Follow up on the users who read your mails or reply to it. And more importantly, remove the ones who have unsubscribed.
6) Social Media Marketing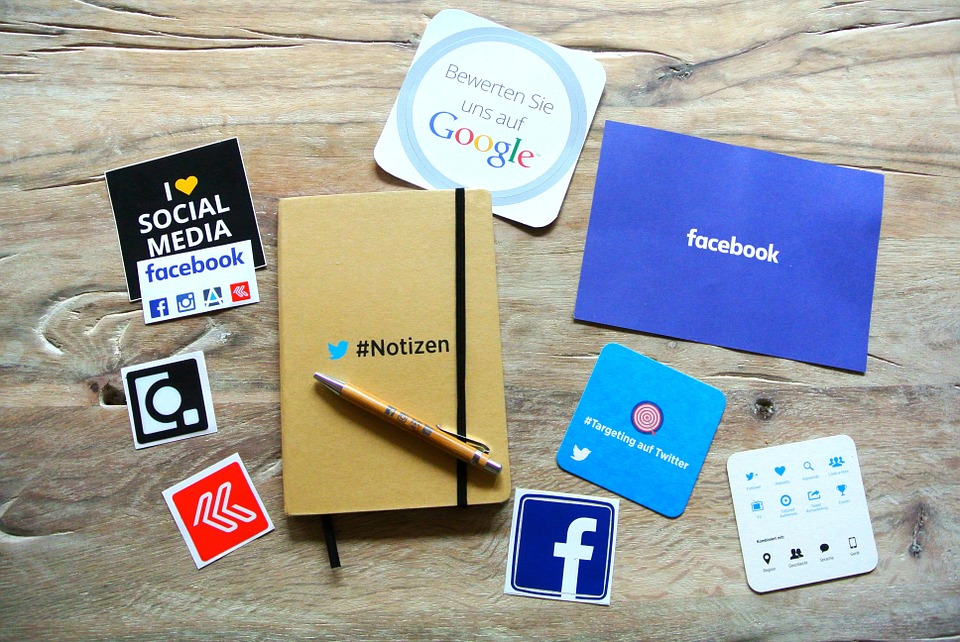 As per a recent study, users spend an average of 2 hours and 25 minutes every day on social media. Social media is, therefore, something you cannot afford to neglect.
In comparison to other marketing channels where you just broadcast a message to a large audience, social media platforms bring in a new dimension of engagement. On Facebook, Twitter or LinkedIn, you can interact with your customers and listen to what they have to say about your product/service.
For example, Facebook has stories, groups, business pages, Messenger, live videos to help you connect with your audience. Plus, you can run paid ads for more precise targeting. So, if you are not actively pursuing social media marketing, it's time to start it now.
How to start social media marketing?
As with pretty much everything else, great social media marketing starts with setting the right goals.
Create goals aligned with your business objectives. Research everything you can about your target audience.
Decide which social networks to use. Set up accounts on each of these networks and create a compelling profile.
For creating content, draw inspiration from brands doing great on social media. A little research will help you discover brands that are doing great on social. Take cues from your favourite accounts.
Create a social media content calendar, set up a posting schedule, and determine the right content mix.
Use a social media management tool like Buffer or Hootsuite to schedule posts for every network.
Assess your performance through metrics such as likes, comments, shares, views, impressions, received on a post and see what works for your brand. Fine-tune your strategy accordingly.
Don't feel like reading the entire blog? Watch out our video on social media marketing: 5 Approaches to Effective Social Media Marketing
7) Video Marketing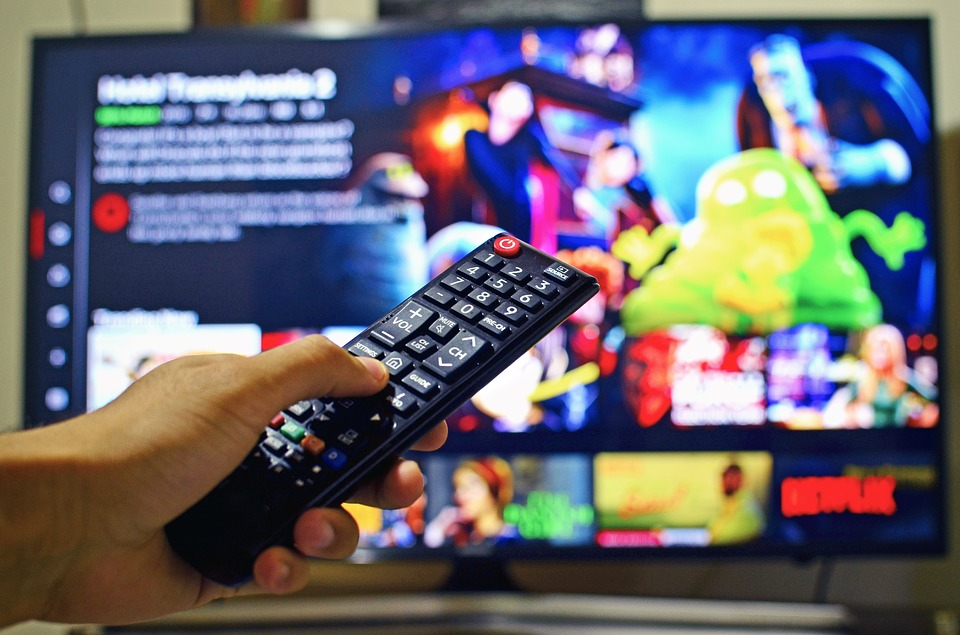 It has been estimated that an average user will spend close to 100 minutes watching videos in 2021, a 19% increase over 84 minutes in 2019. So, videos are gaining tremendous traction in the digital world, and those who fail to harness this trend are sure to lag behind.
Videos are immensely effective in conveying your message as they are far more engaging and more likely to be remembered by your audience. Plus, all the major social platforms prioritise video content, so videos tend to rank higher in social feeds. This simply means your behind-the-scenes video or thought leadership video is likely to garner more eyeballs than a simple blog or infographic.
The only downside of video marketing is that it requires both time and skill to make high-quality videos.
How to start video marketing?
First of all, make videos an integral part of your content marketing strategy as well as your social media strategy. You can then proceed with the following:
Plan your Video: Decide why you are going to create a video in the first place. Be clear with respect to your target audience, platforms, budget, creative requirements, etc.
Script your Video: Craft a proper script for your video. Keep the language simple and conversational. The script should be crisp yet engrossing.
Gather necessary equipment: A high-quality professional video requires the right set of equipment-DSLR camera, tripod, microphone, lights.
Shoot and publish the video: Set up a designated place to shoot your videos in, and record your video, one section at a time. Once shot, edit the video using a reliable video editing software such as iMovie or Adobe Premiere Pro. Add music and voice-over to the video. Publish the edited video on the platform of choice.
Optimise your video for search: To make sure your video appears in YouTube and Google search results, optimise the video for search. Add the targeted keywords to the title and description of the video, add a transcript to the video and classify it into an appropriate category.
Analyse and Refine your Strategy: Evaluate the performance of your videos on metrics such as view count, watch time, video completions, etc. Refine your strategy accordingly.
Read: A Must-Read Guide to Video Marketing in 2020
Ready to take the plunge?
These are the top digital marketing strategies you should consider implementing but considering that each of these is pretty time-consuming, it is suggested you focus on just 2 or 3 strategies in the beginning and start building thereon.
Looking for digital marketing services? Connect with our marketing consultants today and get a solution aligned with your needs.