318 Views
Most of us have experienced something comparable. Did you ever wonder what makes these eye-catching sites so special?
The key to developing a site is not only attracting visitors but making it easy to use for them too. To create a productive and user-friendly site, many factors are taken into account. Not only should your website look attractive, but it should also be useful. Providing search engine-friendly sites, attracting clients, and boosting conversions require cooperation between web engineers and planners. It's a lot of work, right? Luckily, this article can help.
11 Key Factors in Website Development
The following key factors will provide you with some guidance in the process of developing an attractive website.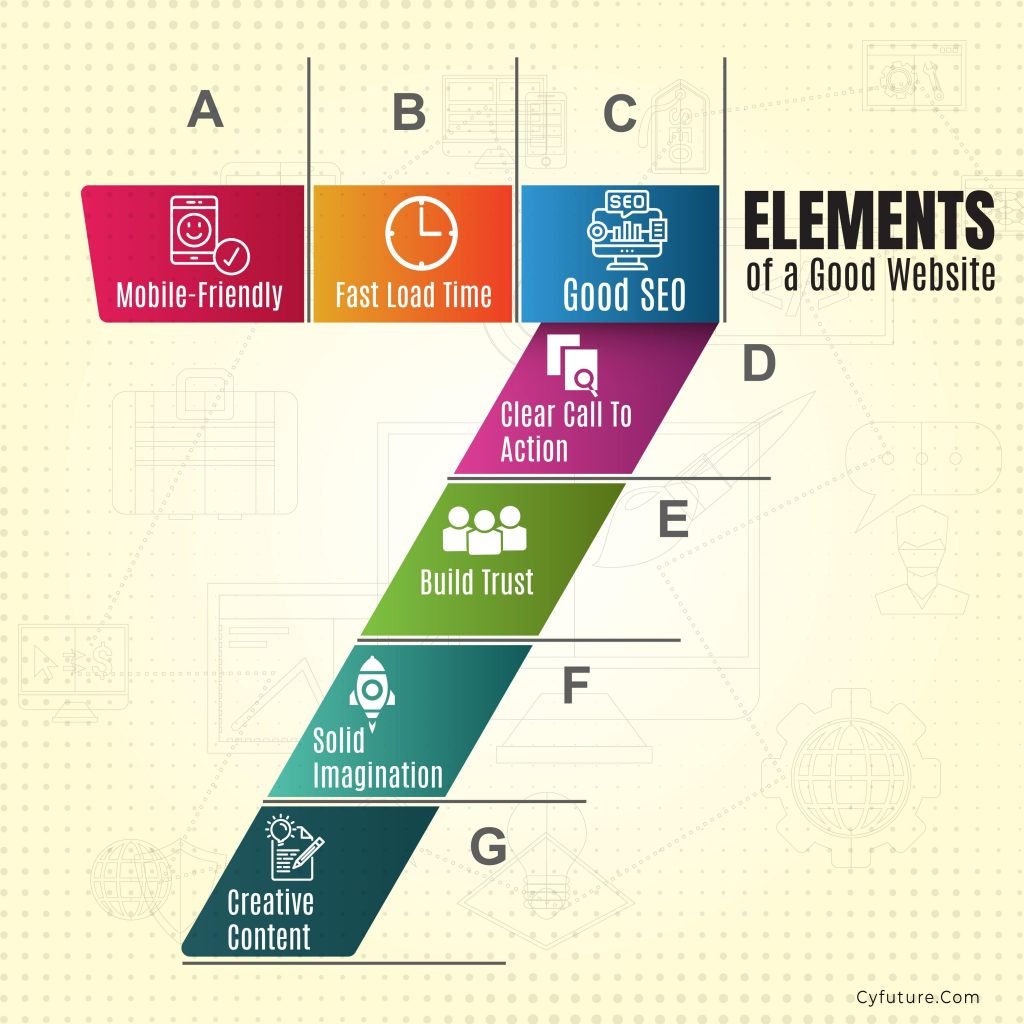 Choosing a domain name that is relevant to your business
There is no doubt that you visit well-known websites such as Google, Yahoo, and YouTube on a daily basis, but have you ever noticed the incredible domain names that accompany these sites? That's right, you did, but you didn't pay attention to it. Websites with incredible domain names have a lot to say while saying very little substance. It is very similar to telekinesis when it comes to domain names.
The importance of a domain name cannot be overstated. It should mirror your website's image exactly and almost impossible for others to misspell it. There is an extremely important factor when choosing the name for your website as it acts as an ambassador for your brand, whereas a bad domain name can have a huge impact on the amount of traffic to your website.
Additionally, the domain name is very important since it sets the stage for good SEO and consequently a greater chance of being prominent in search engine results as a result.
At the end of the day, a well-planned domain name can lead to an awesome website.
Choosing an appropriate hosting provider
You should always keep your website and the business module in mind when looking for a web host for your website. Having a media-rich site means you need a larger hosting plan if you intend to have a video-rich site. A responsive and fast hosting service will be critical if your website will have a high frequency of traffic, but you can save a few bucks by sticking to a regular hosting provider if your site won't be experiencing a lot of traffic.
It is also important to consider the level of security provided by the hosting provider. Ensure that you do your research before choosing a hosting provider via web-based networking sites and other outside websites before making your final decision.
Design that is well thought out
Before moving on to the web development phase of the project, it is very important to have a good design for the website, and it is one of the most significant things that should be planned before the development phase of the project begins.
In order for a website to be easy to use and appealing at the same time, it is essential to create a design that is of high quality. Consequently, a spotless design of the website will allow visitors to navigate the site easily and quickly so that they can find what they are looking for without having to scroll down or navigate through pointless links.
It is undeniable that a well-structured design has a positive impact on the user experience in a big way.
Being able to manage your content effectively
The back end of an exceptional site cannot be built without the help of an excellent CMS (Content Management System) that manages the back end of the site. If you were to think of your website as a Ferrari, the outlook would be the front of the website, the engine would be the backend, and you would compare them as the front and the back, respectively. The front end of the website is equally appealing to the eyes as the smooth paintwork, flickering tires, and rich cowhide seating of the vehicle. 
Just like the engine in your Ferrari, the backend of your site is where the true magic of your site happens, because it is where you can enchant your visitors. In the absence of a solid backend administration, your site will not have the option of instantly adjusting to the needs of each visitor on the basis of their privacy preferences. In the same way, a Ferrari is nothing but a piece of junk if it doesn't have a powerful engine.
There are many engines that are suitable for online businesses, with the most popular ones being Magento, WordPress, etc.
Colour scheme that is both powerful and effective
An unattractive colour scheme can cause the users to become dissatisfied and frustrated with a website, which can lead to an increase in bounce rates due to dissatisfaction and frustration. If you are investing a significant amount of time and effort into finding the perfect colour scheme, as well as researching the best shading options, then your users will be able to form a decent impression of your website. You will not regret spending your time on it, I promise you.
An up-to-date blog section that relevant to your business
There is no doubt that an active blog on an organization's website is crucial for the success of a website since it allows visitors to stay informed about the latest news, events, and trends related to the industry as well. There is no doubt that keeping customers engaged and returning to your website is one of the best ways to keep your business growing and to promote your business to customers.
It is important to refresh your blog regularly in order to create a source of valuable information for your brand as well as a hub for research.
Proper functionality
Seeing your website from the perspective of the user is imperative in order for you to realize what functionalities are essential for your website and which aren't.
Additionally, you should make sure that all of the functionality on your website is functioning as it should be otherwise any sort of technical issues can lead to a client leaving your site if they cannot find what they are looking for.
An easy-to-navigate website
If your website is confusing and difficult to navigate, then your clients will be less likely to return and you will lose them forever if that is the case. The first and foremost thing you need to have in mind when creating a website is the ease of navigation. It is important for you to understand which navigation styles are best and which ones are not, since you cannot structure your website with any navigation style that you like.
The use of a website map is a good way to ensure that your visitors will be able to explore your site more effectively.
Content that is unique in nature
If you are looking to create compelling, unique content for your website, then it is crucial that you prepare content that is relevant to your brand and line of business, as well as top-notch and unique. As you probably know, every paragraph of your content plays a very important role in the ranking of the website, and, in any case, if your content is plagiarized, then for sure, it will result in a reduction in your site's ranking in search engine results.
You should note that posting copied content on your website will bring about soak punishments from Google, including possible exclusion from the online search engine results.
SEO-friendly website
We all know that websites that are not SEO friendly are just like needles in a haystack when it comes to getting found. There is no doubt that developing a website that is search engine optimized is one of the most basic things you can do.
In order for your website to rank among the top 10 search results in Google then you will need to make efforts to enhance the design of your website, which can be seen by search engine crawlers as a guide to assist them when locating your site.
Read More: Website Designer or Website Developer: Which one to choose for your Business?
Basically, SEO is what brings you the most appropriate visitors, and that is the reason you want to make sure your website is SEO-friendly to ensure you get the most appropriate traffic.
Logo
There is no doubt that the layout and arrangement in which your brand logo appears on a website contribute to the user's immediate recognition of and association with your brand. Every business, regardless of how big or small it is, depends on it.
Having an expertly designed logo is a good way to grab the attention of the customer and give a reasonable idea of the brand's unique voice to the client. You should choose a place on your website that is immediately obvious to your visitors, for example, the upper left corner of the page would be ideal. In the event that a business is evident through its logo, then it gives its clients the impression that it has an established and significant brand involvement.
Take Away
Ideally, you've improved upon the 11 website design features we consider the most significant, including implementing solid SEO strategies. As long as you follow our recommendations, you will be positioned on the first page of search results when the engines analyze the content of your website – putting you in full view of your desired audience when they analyze your website content. Also, you can contact Cyfuture today if you are in need of a professional web design & development services for your organization.