757 Views
Smartphones have undoubtedly changed the way we access and operate things. They have become an inseparable part of our lives. Our reliance on smartphones is leading to the rise in the mobile app development industry.
As per Statista, mobile apps alone can generate revenue of more than 935 billion U.S dollars by 2023. It is making many leading businesses switch to mobile apps and offer mobile app development services.
Thanks to the introduction of technology in mobile apps, you can now get anything in your hands through your mobile apps.
So let's dig in to know more about the latest trends to watch in the mobile app industry in 2022.
Top Emerging Mobile App Trends in 2022
1. Cloud-based Apps
Using the cloud in apps addresses the issue of data storage. Therefore, the popularity of cloud-based apps is increasing. As the world becomes more and more mobile, it is evident that mobile app development has become more important than ever before. There are lots of companies that are moving their apps to the cloud.
Cloud-based application development has major benefits over other apps as most of the data get stored in the remote server. Moreover, cloud-based apps have made web hosting a lot more cost-effective, efficient, and accessible.
Interesting Statistics about Cloud-based apps
As per Ricks Cloud, the fastest-growing segment in cloud-based platforms is Platform-as-a-service (PaaS), which witnessed a rise in adoption by 56%.
More than 94% of enterprises use cloud-based services.
By 2025, there will be more than 100 Zettabytes of data in cloud data centers.
The cloud-based trends that you can look forward to in 2022 include:
2. Edge Computing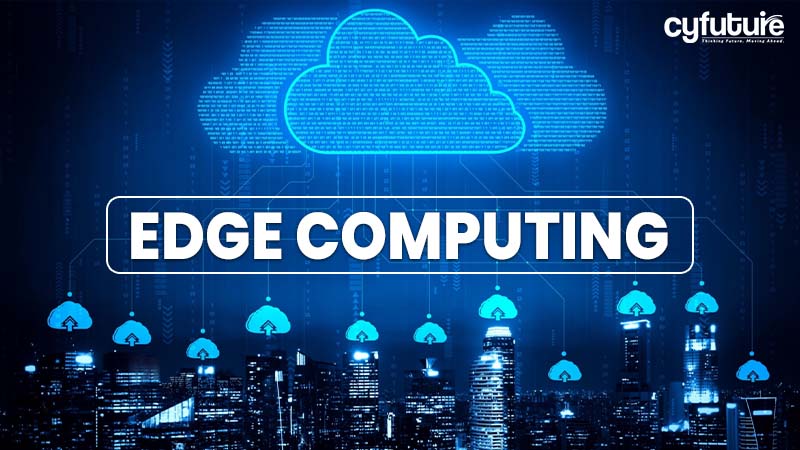 Cloud and big data are revolutionizing the mobile app industry. But with the cloud comes the trouble of latency especially for technologies like 5G. Since it is also highly centralized, it is vital to consider using edge computing. In edge computing, the cloud moves near the user by processing some computational needs either locally or at the closest cloud node- called the edge of the cloud.
As edge computing becomes more widely adopted, your device itself will become part of the cloud, removing some of the latency issues. It means that 5G's brave new world of wireless, autonomous vehicles, and IoT, all will be dependent on edge computing. All major B2B apps will use edge computing in the future.
Interesting Statistics about Edge Computing:
Meticulous Research® reported that the global edge computing market is close to reaching $28.07 billion in 2027, with a CAGR of 34.9% between 2019 and 2027.
As per reports by Statista in 2020, soon, edge computing will have a market size of $15.7 billion.
Among the regions responsible for edge computing power in 2028, Asia Pacific will hold 36.7% of the market, followed by Europe (31%), and North America (20.2%)-stated Statista.
The Edge computing trends to look forward to in 2022 include:
Serverless design
AI & ML to become mainstream
High-speed connectivity
3. Chatbots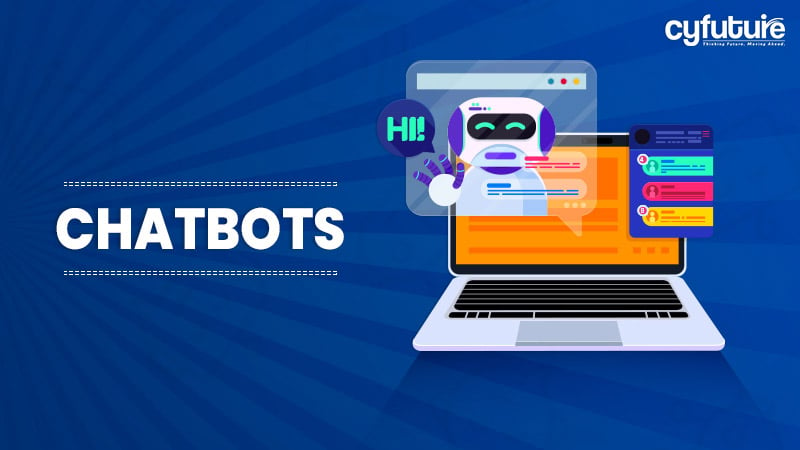 Recent research shows that millennials between the ages of 18-34 are quite interested in making purchases through Chatbots. Millennials are comfortable using Chatbots for all their digital interactions as well as making purchases. Moreover, chatbots are widely famous for offering enhanced user experiences to customers. In particular, intelligent chatbots utilize smart artificial intelligence, and machine learning algorithms are adept at understanding customer needs. Hence, they are capable of delivering desirable services.
As an example, Starbucks has an app called- My Starbucks Barista that allows one to order the beverage they want from the app. So, it is an app that places the order for the customer.
Interesting Statistics about Chatbots:
As per Forbes, a majority of millennials say they have used chatbots. Moreover, seventy percent are satisfied with the experience.
Around 58% of B2B companies' websites use chatbots, stated in Relay.
The Chatbot trends to look forward to in 2022 include:
Chatbots with human intelligence
Natural Language Processing (NLP) integrated chatbots
Self-learning Chatbots
4. Wearables
Wearable technology is an electronic device. Users can wear it on the body for tracking information in real-time. These devices use motion sensors and can be worn as accessories, implanted in any body part, or embedded in clothing. There is no denying these devices have gathered a huge fan base, which is why you will come across so many people wearing these devices at gyms, parks, work, or home.
Many big industries are switching to this technology and are making their apps compatible with wearable devices. What makes these devices stand out is that you can use and connect to these devices through your smartphone. The use of wearable technology will rise in the healthcare industry where it helps in monitoring heart rate, oxygen level, body temperatures, and a lot more.
Interesting Statistics about Wearables:
According to Statista, there is a rapid increase in the number of people using wearable devices. The number of device users is expected to grow to 1 billion by the year 2022.
Expenditures on ear-worn devices rose by 124% in 2020 leading to $32.7 billion, and are on track to reach $39.2 billion by 2021, stated Gartner.
The trends in wearable technology to consider in 2022 include:
Making devices independent of smartphones
Fitness-based tech
GPS tracking in devices
5. Blockchain
We have already been seeing blockchain emerging as a major technology in big industrial sectors. One example is mobile application development, where developers are already working to develop apps compatible with blockchain. The benefit of these apps is that they let you perform cryptocurrencies transactions with ease. Mobile applications compatible with blockchain will also find their place in the crypto space and gaming world.
Interesting Statistics about Blockchain:
According to Markets & Markets, by 2025, the global blockchain market size will grow from USD 3.0 billion to USD 39.7 billion, growing at a CAGR of 67.3% over the next four years.
Blockchain technology will also help to trace and identify high-risk patients.
The most popular blockchain trend to look for in 2022 include:
Blockchain-based technologies
The adoption of crypto assets by retail and institutional investors
6. Internet of Things (IoT)
The Internet of Things is a network of smart devices that communicate via the Internet. Everything from our lights to our microwaves to our refrigerators can be controlled by Alexa, Siri, and Google Assistant. By providing users with access to their appliances and gadgets in real-time, this technology affects the way people interact and live in their homes.
Mobile app development service providers expect this technology to be a part of all major app development in the coming years. It will let users enjoy a more personalized experience through a variety of devices.
Interesting Statistics about the Internet of Things (IoT):
By 2030, some estimates say that there will be over 25.4 billion connected devices in the world. This growth is to be driven by supply chain and logistics, retail, inventory management, and manufacturing needs.
According to the report, the IoT market in manufacturing was valued at USD 187.33 billion in 2018 and is forecast to reach USD 487.30 billion by 2024, posting an 18.07% CAGR in the forecast period.
The IoT trends to gain the buzz in 2022 include:
Self-driving cars
Economical IoT devices
7.   AR/VR- Augmented Reality & Virtual Reality
The immersive use of virtual and augmented reality technologies is on the rise. VR/AR technologies are connecting people more deeply and meaningfully. In the gaming sector, augmented reality has already become a dominant force. It is just a matter of time until other aspects of our lives begin to be touched by this mobile app development trend.
But the real-world applications of AR and VR go far beyond games. These technologies have the potential of improving the efficacy of training apps. They provide a more realistic experience of the work.
Interesting Statistics about Augmented Reality & Virtual Reality
The AR & VR market is expected to grow by 65.9 million units by the year 2022.
As per Statista, the AI Software Market revenue worldwide is 247.6bn USD.
The AR/VR trend to watch for in 2022 include:
Fully functional AR-based apps for different industries
AR/VR to outfit vehicles
8. Mobile Wallets
No day passes by without making any payments using the mobile wallets. It is one of the types of mobile apps that is not just popular but receives a huge success rate. Now all major economies of the world are going digital. Mobile apps such as Google Pay, Apple Pay, PayPal, AmazonPay, Paytm, and Square Cash will also gain traction in the future. As the mobile application industry is continuously evolving, security and ease of payments will continue to drive innovation.
Interesting Statistics about Mobile Wallets
By 2023, the market for mobile payments might reach $6.7 trillion, which is not likely to change anytime soon.
According to estimates, the mobile wallet market will be worth 80 billion dollars in 2026.
The mobile wallet trends to watch for in 2022 include:
Mobile apps that allow NFC based payments
Audio-based mobile wallets
9. Artificial Intelligence & Machine Learning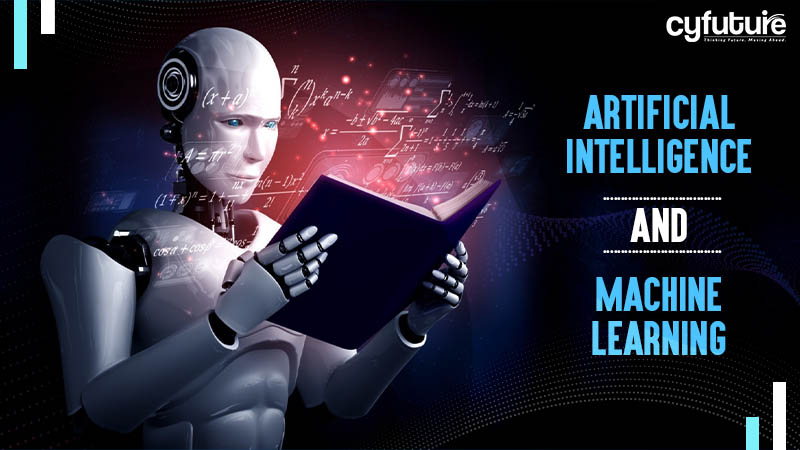 Mobile applications and devices are already beginning to use AI and machine learning. For example, voice search, facial recognition, and chatbots. With technology progressing, additional ways and methods of integrating it into mobile apps are becoming available. Additionally, AI-powered apps are developing for photo editing to take the technology even further. Soon, more intelligent cameras, user predictions, and voice translation will likely be available on smartphones. IT and finance are some industries that have integrated their apps with artificial intelligence and machine learning.
Interesting Statistics about Artificial Intelligence & Machine Learning
The PWC has estimated that AI-enabled activities could increase the global GDP by 14.3% by 2030. That is equivalent to $15.7 Trillion for the entire world.
The International Data Corporation (IDC) estimates that in 2021, the spending on artificial intelligence will reach $12 billion in Europe and that growth will continue in 2024.
The future trends to watch for in AI & Machine learning in 2022 include:
Self-driving technology
Automated Machine learning
10. 5G Technology
In a few parts of the world, 5G already comes integrated in many devices. It will be readily available globally shortly. This cellular technology promises to improve the latency, network capacity, expected throughput, and efficiency of communications. With 5G, speeds will be significantly improved, and mobile apps will function much better, as it allows 1 million devices per square kilometer to be connected.
With 5G technology, developers will be able to create more responsive and fast apps, along with better IoT, artificial intelligence, and machine learning capabilities. Of course, 5G technology will also pave the way for more apps using augmented and virtual reality and IoT.
Interesting Statistics about 5G Technology
By 2024, 5G networks will cover 40% of the globe and handle 25% of mobile data traffic.
Millions of devices per square mile will be supported by a typical 5G network.
A typical 5G latency is between 1 to 4 milliseconds under ideal conditions.
The 5G technology trend to look for in 2022 include:
5G enabled smartphones
Investment in 5G infrastructure
11. Beacon Technology
The beacon uses the Bluetooth in your smartphone to locate and provide information about nearby establishments – such as a store, a hotel, a museum, etc. The marketing industry has a lot of potential with this technology because companies and users can rely on it to reduce the gap between them and companies. This technology is slowly finding its usage in hotels, museums, healthcare institutions, etc. In this type of technology, the phone receives the signal and provides the requested information to the user.
Using beacons in the location causes an app on the customer's phone to launch. The app can then perform a variety of tasks, including enabling shoppers to order room service in hotels or enabling users to shop from a retail store. Since these apps can offer personalized services, they are guaranteed to offer better customer satisfaction.
Interesting Statistics about Beacon Technology:
As per Statista, the expected market value of beacon technology worldwide is to reach 56.6 billion US dollars by 2026.
According to Research & Markets, the Global Beacon Technology market is expected to reach $ 10.2 billion by 2024 at a CAGR of 45.5%.
The technology could provide users with location-specific information through their phones.
The Beacon technology trends to look for in 2022 include:
AI-enabled beacon
Integration of Beacon technology in Mobile payment solutions
In the past few years, smartphones have revolutionized how we shop, make payments, or look for information. Although there are countless mobile applications available, it does not yet seem that the market is saturated.
With all these mobile application trends, the mobile app industry is only expected to grow at a rapid speed. So, if you too wish to have a mobile app integrated with any of these latest technologies, we have the best team of mobile development experts at Cyfuture who would ensure you get the best services. We offer agile and streamlined mobile app development services. Wait no more and contact our team at [email protected]