1066 Views
In today's volatile macroeconomic environment, enterprises face enormous pressure owing to the range of regulatory and other critical market forces they have to deal with on a consistent basis. This prompts them to enhance focus on operational efficiency and bring in measures that fulfill their business demands whilst easing burden off their shoulders. And that's where outsourcing comes into the picture.
The allure of reduced business spend and access to deep technical expertise (that they may not have internally) have made organizations choose outsourcing for simplifying business functions. As cloud adoption continues to rise, most of these entities are taking the cloud route. They are increasingly opting for cloud management outsourcing (i.e. cloud hosting India) in an attempt to concentrate on functions central to their business.
What are Managed Cloud Services?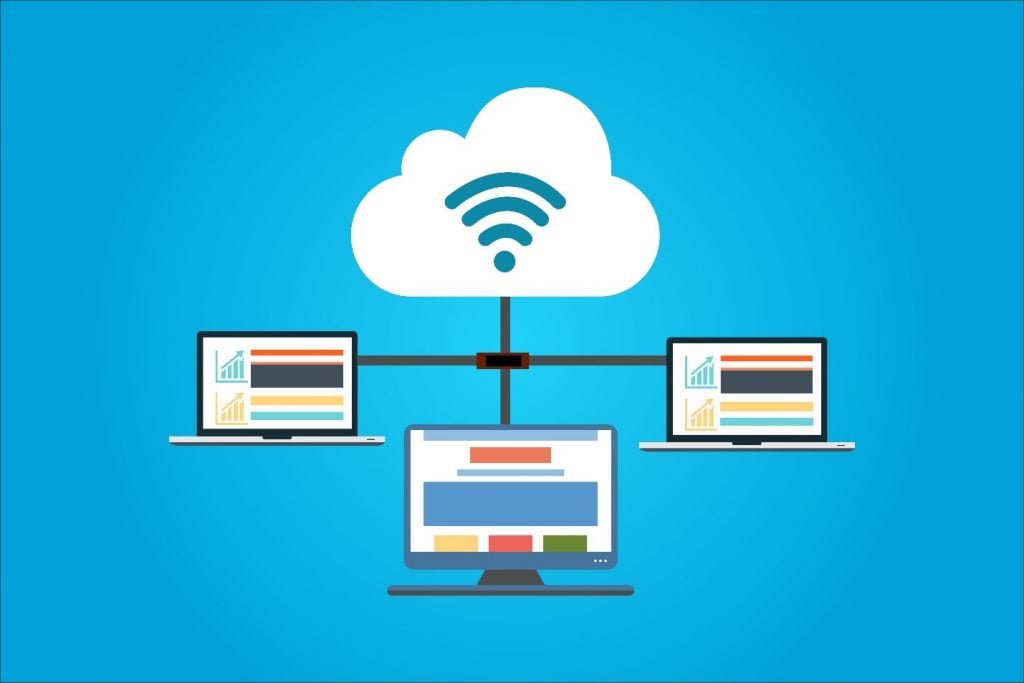 Before we dwell on managed cloud services, let's spend some time understanding what these are. Simply put, managed cloud services are partial or complete management of your cloud platform, including its maintenance, optimization, and migration. With a managed cloud in place, you can harness the power of cloud computing without requiring to become a cloud specialist. You can associate with a reliable expert like Cyfuture to manage cloud-related tasks.
As a cloud user, you have two options. First, employ and train experts who will handle all the tasks related to cloud infrastructure, applications, and tools. Or, second, forge a strategic partnership with an industry-renowned cloud specialist that can manage the aforementioned tasks on your behalf. By choosing the latter option, you can spend time, money and resources on tasks that contribute to growing your business-building applications, augmenting your current offerings, and attracting new customers. No need to inflate payroll with additional system administrators or operations engineers.
How can Managed Cloud Services benefit your Business?
Now that we have a fair understanding of managed cloud services, let us elucidate the key benefits of outsourcing cloud management to a third-party solution provider:
1) Cost Savings
Outsourcing cloud management to a third-party can prove extremely cost-effective for your business. By associating with a reputable cloud partner, you can curtail and optimize the cost of network maintenance and save thousands, if not millions, each year. Compared to an in-house IT solution or an unmanaged cloud service, you enjoy optimal benefits at minimal costs. This is particularly advantageous for small-and-medium-sized businesses operating on a limited budget.
2) Predictable Expenditure
With managed cloud services in place, you can figure out what you will be spending on IT each month, quarter and year. This way, you have a fixed bill for any period with no hassle of dealing with a surge in maintenance expenses. So you can plan your IT investments weeks or even months in advance. Based on how much you need for your operations, you can scale up or down your requirements and have your IT budget prepared in advance.
3) Access to Latest Technology
We all know how technology is changing at a blazing-fast speed these days. One of the reasons why businesses chose to go the cloud way is that they have access to the latest tools and technologies.
In a traditional IT set-up, you need to train your IT staff to stay abreast with the latest in the cloud realm; you have to dedicate resources to work on new tools and technologies. Cloud experts belonging to a third-party, on the contrary, will be well-trained and equipped to handle such developments.
4) Customization
Cloud management outsourcing bestows upon your business the flexibility to choose the solution that's closely aligned with your objectives. So, you can customize any kind of cloud service ranging from application integration and network monitoring to performance monitoring. You can even pick and choose the services to be included in your package.
You can go to the extent of tailoring the payment plan as per your convenience; accordingly, you can have either a standard or a pay-per-service plan. This way, you have substantial savings that can be channelized towards the expansion of your current set-up.
5) Premium-Quality Infrastructure
Managed cloud service providers provide you with robust infrastructure and round-the-clock support. So, you don't need to fret about unscheduled breakdowns that can impede the smooth running of your operations.
All your management needs related to the cloud, which can possibly include monitoring networks, tracking patch requirements, and integrating current processes with new technologies, can be taken care of by their network infrastructure.
6) Comprehensive Solution
Most of the cloud computing companies offer comprehensive cloud management solutions that cater to the disparate needs of your establishment. This essentially means you can be assured of running your operations in a hassle-free manner with no risk of data loss or security threats.
7) Expeditious Issue Resolution
Managed service providers run a complex network of data centers with redundant resources that build resilience into your cloud network. So, your business can run without glitches and recover from a setback within a short time frame. You experience minimal downtime even if a disaster strikes. And the longer your cloud partner works with you, the shorter it takes for him to resolve your issues, thanks to their increased familiarity with your network.
8) Enhanced Security
As the number of security breaches skyrocket with each passing year, organizations have begun to realize how vital security is to the continual running of their operations. Most of the small businesses simply lack the budget and skills required to implement a security solution offering the requisite level of security.
In such a scenario, managed services come to the rescue of businesses. A reliable cloud service provider brings in the right combination of tools and technologies that not only secure your infrastructure but also constantly monitor, defend and optimize your security measures, helping you quickly and seamlessly recover from a data breach.
Access Best-in-Class Cloud Management Outsourcing with Cyfuture
We all bear witness to how industry standards have changed at a hitherto-unseen pace in recent times. As technologies continue to progress, businesses face the pressing need to innovate in line with such advancements. No business, however agile they may be, can constantly upgrade and acquire new skills in-house.
Even if they try to keep pace with technology, it will take them months or even years to integrate the new solution into their day-to-day processes. And that's why outsourcing cloud management becomes imperative.
An eminent cloud management solution provider, Cyfuture works in close collaboration with businesses to comprehend their strategic objectives and engineers solutions that perfectly fit their existing (and potential) business needs. We team up with your in-house IT team to deploy the processes and tools suited to your business environment. Our cloud management solutions are backed by our long-standing expertise in the area as well as our team of competent professionals honed in all aspects of cloud management.