7709 Views
"The cloud is for everyone. The cloud is a democracy." – Marc Benioff, CEO – Salesforce.com.
"Green Cloud computing: A concept that's Prevalent since classic era!"
Our world has a weather-obsessed culture wherein Meteorological and metaphorical clouds have had a reasonable dominance. Clouds are well-known, as they veil the sun, darken our mood, loom over our heads, so does the cloud. Most of times, phrase "every cloud has a silver lining", suits best with the kind of environmental emissions being radiated in world- Green cloud computing is the answer!
Most magnificently, perhaps, Wordsworth's poem "wandered lonely as a cloud", is rather cemented with the cloud's name as so does the technological cloud!
P.B Shelley's fantastic, joyful poem, "The Cloud", initiates as, "I bring fresh showers for the thirsting flowers".
Is it not attractive, literally – to know about a poem which, not only celebrates the cloud features, but also tells us about the exquisite world, which can be technology concerned as well as eco-friendly simultaneously!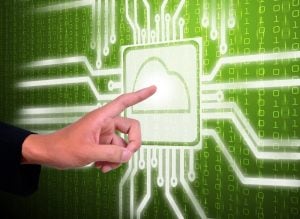 What is Green Cloud?
Cloud computing has become an essential cloud infrastructural demand for a modern organization for several reasons covering scalability, security, and cost-effectiveness features. However, this ever-growing demand has also resulted in elevated energy consumption levels, which has ultimately bolded the environment's carbon footprint. As more and more data centers are added to the organizational realms, they'll require thousands of servers and other necessary materials to enable its full-fledged operation. 
Since it leads to severe environmental damages, the concept of green cloud computing seems befitting to such modern and future scenarios. 
What is green cloud computing?
Green cloud computing involves designing, producing, and using digital spaces in a manner to reduce its impact on the environment. A green cloud solution can not only save energy but significantly reduce enterprise operational costs. 
Green cloud computing allows users to utilize the benefits of cloud storage while decreasing its adverse effects on the environment, ultimately affecting human well-being. It includes the following practices:
Green design: The cloud infrastructure design covers energy-efficient services, computers, software applications, and other devices that consume reduced energy than its counterparts. 
Green production: The cloud infrastructure generates less waste during recycling expeditions resulting in a more sustainable environment. 
Green usage: It reduces the amount of energy produced when using a cloud-based product by a 27% margin. 
Green Cloud Computing: Altering your data centers!
Later, the poem ends with lines as, "From the seas and therefore the streams;" here he instantly compares Cloud system as the center of the universe, that perpetually rehydrates the planet and so does our technical cloud.  By creating an earth which is inhabitable and exquisite in its own ways, Green cloud computing carries preview of environment friendly, energy efficient mechanism at one place!
With Green cloud computing, world is looking forward to higher energy efficient mechanism, managed security services, cloud security solutions at one place by offering equivalent and cloud management platform benefits with enormous environmental impact!
Cloud computing, is an important facet for any IT operations of any organization, continuous attempts have been made to make it- much "greener".
"The green cloud"- certainly a superior marketing label, is employed by organizations for handling environmental considerations and concerns effectively. With contribution, towards the critical business operational goals and reduced costs across the servers, green cloud is most environment friendly initiative.
With green cloud computing, users have capability of managing e-waste of cloud-based infrastructure and policy designs for ensuring better e-waste deployment and recycling methods.
By appointing, a more efficient and lower-emitting resources, with the Green cloud computing customers get reduced carbon emissions and best regulatory standards.
Green cloud computing's improved resiliency, system consolidation and improved operation handles environmental spaces quite well, by handling the cooling capacity across the system and also by managing the public as well as private cloud features among customers.
Backed by security for the cloud, cloud migration solution and environmental solutions catering the sound consolidation and cloud-based infrastructure, it helps in minimizing the e-waste footprint up to minimal requirement. As, green cloud computing handles E-waste management policies, with better afterthought and handles matured IT life-cycle management, cloud security solutions and processes well in time!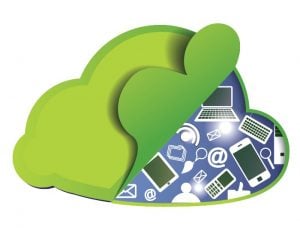 Technological World is changing with Green Cloud computing!
Green Cloud computing: Ways in which it is beneficial for your business as well as environment:
Green Cloud Computing- Works on Energy Conservation!
Back in 2013, Google funded major project for energy usage and carbon footprint across the Cloud computing, that indicates the organizations are switching among software package programs such as email, spreadsheets, and CRM systems on cloud platforms, by cutting back the total energy consumption.
Actually, fewer people perceive what type of energy emission, are managed for operating across the on-premises server. Green cloud computing manages relentless control, that's offered for your operational servers, so as to have steady cooling features. Also, with green cloud computing the servers don't get heated easily and once they reach the end-of-life, you can get them dismantled.
However, once switching on to the cloud management platform, you can pool up your resources and cut back on the number of hardware resources required for on-premises features, which end up in an exceedingly better power consumption and thus, decreasing your energy bill!
Environmental Footprint: Decreased Staff Members!
The question is organizations which are using Cloud computing, as one of the most important advantage: do they have a tendency of handling the eco-friendly cloud abilities for their workers, who wish to figure out data across the platform devices?
Solution- is "green cloud flexibility", which is at times advertised with rising productivity and accompanied with superior features. With additionally larger ecological functions, that permit remote staff operation among your organization- green cloud is an eco-friendly solution.
For example, the data of staff members, who have to daily commute needs to be maintained. With Green cloud solution, reduced successive fuel emissions are discharged across the area and amount of cars operating on roads can be easily handled.
Green Cloud Computing: Helps You Go Paperless!
With Green cloud, offering you a secured cloud platform, across the servers where data storage is quite soother. Also, by storing the critical files onto the Cloud platform is a pure blessing with us. With an ability of content access anytime/anywhere, or with the accessorial back-up options that show your data, will not be exhausted if anything happens to your disc drive or to your server room.
Of course, if you're about to go paperless, we have a tendency to suggest that you just begin with a decent Content Management and Content governance features across our cloud server. With best features and tips, implemented across the complete content management system, Green cloud computing is highly eco-friendly.
"Green Computing-Let's make our planet Green!"
Green computing has better operational features by reducing the carbon footprints, plastic usage and providing maximum portability to people by handling the temperature as well as speed across different platforms.
As popular technology giants: Microsoft and google, have their major critical business operations with committed determination of handling all the environmental conscious features on regular basis. Organization as Microsoft, continuously operates for better output, reduced risks with Green cloud computing by their side-today!
Since past ten years, Google, has managed carbon-neutral safety features, by management of waste material across global data centers by refurbishing the operational features that not only helps in machine-upgradation but environment friendly functions. With enhanced secured cloud platforms and data management, Green cloud computing handles all the technological hazards appropriately well in-time.
Also, Microsoft has recently declared of doing investments across the submarine technology for underwater data centers, with the intent of having strategic renewable and marine energy platforms. Additionally, Green cloud computing manages the elimination of the heavier requirements while cooling down the instrumentation functions quite well. With capacity of handling millions of recycled e-waste, which are purchased majorly for the wind and energy conservation, Green cloud computing is the need of hour!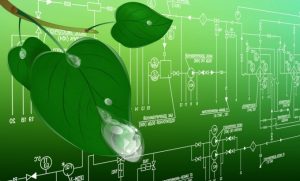 Green Cloud computing is changing the technological world!
Make the Green Cloud Computing Commitment – Switch to Cloud Today!
As the question, which says Is Green Cloud computing- a feature that technologically operates across the world these days for offering an environmentally friendly solution. Also, Green Cloud computing, offers highly prominent rewards by implementing green Cloud features for your business organization.
With better switching options, the Green cloud computing has been prevalent since past many years. Our team of consultants support all of your business choices, by co-operating with your organization regarding choice of appropriate cloud resolution that's eco friendly and meets all business requirements. With greener cloud platforms, email operational programs can be migrated onto your mailboxes effortlessly. For queries about how actually it can be installed at your premises? Always count on us!