147 Views
Believe it or not, the global outsourcing business process services market is estimated to be worth around US$90 million. Outsourcing noteworthy business tasks have become a popular business strategy. Business process outsourcing is, no longer, limited to just being customer service portals, it has widened its genre to serve departments like marketing, accounts, IT, HR, operations, etc., in a specialist role.
We all are aware how the amazing benefits of outsourcing can reshape your business landscape while saving money, improving sales and revenue funnel, and expanding your knowledge, but as a start-up, is it safe to outsource the most critical business tasks to a third-party service provider?
What Is Outsourcing?
In the most layman terms, it involves hiring a third-party service provider to handle some business functions. Previously, multinational companies used to outsource some major and time-consuming business operations to such companies, however, in recent times, companies of all sizes can enjoy the ultimate potential of business process outsourcing services.
Who All Are Outsourcing?
Practically, outsourcing business process services is so adept and capable that it can handle business functions in its entirety. Such a prospect instantly widens your company's skill set.
Furthermore, according to a report, the following are some of the most outsourced business operations.
74% of companies outsource IT
52% of companies outsource HR
43% of companies outsource the procurement, and
39% of companies outsource finance
Hiring an expert on every task was considered unimaginable by companies before. Business Process Outsourcing (BPO) has made it possible to hire a talented and diverse pool of employees whilst saving money on the process. It is simply believed, when the work can be done outside better than it can be done inside, let's outsource it then.
Is It Profitable Enough For Startups To Outsource Their Business Process Services?
While for medium-grade and large-scale organizations, outsourcing offers venturesome opportunities, is outsourcing business process services productive for startups?
Today's start-up companies are working in an adrenaline-rushing environment. They have the top technological tools at their disposal. What once was tabulated on a piece of paper can now be calculated online, in a matter of seconds. Such is the power of technology, that this decade has witnessed a maximum number of startups rising from the ashes and working their way up into multi-billion dollar empire.
As a startup, it is normal to take control of major business operations. However, outsourcing business process services for startups offers a promising growth potential. It lets you improve your talent pool without incurring the costs of hiring a new staff. Business process outsourcing services accelerate the growth of startups in the market, significantly saving time and resources spend on various non-core, customer-oriented, and administrative business functions. BPO makes startups more flexible and adaptable to changes while offering a very competitive pool of employees from all around the world.
The Ultimate Benefits Of Outsourcing Business Process Services for Startups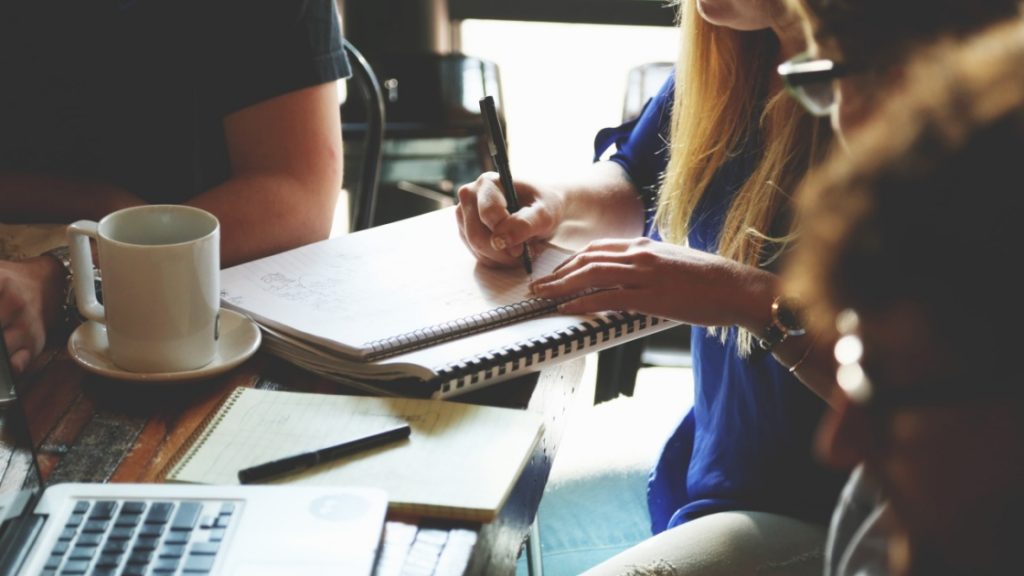 The following are the benefits of outsourcing business process services.
Lowers operating costs and overhead expenses
Business process outsourcing services for startups is a great way to lower operating costs. When outsourcing, startups do not need to invest in additional equipment like office space, infrastructure, equipment like laptops and computers, recruitment, training, salaries, and basic employee amenities. All of such heavy investments will be taken care of by the outsourced company, giving startups a big relaxation in their capital expenditure. Startups can also save precious time by not engaging in hiring processes and handling customer queries and complaints.
More scalable operations
Reducing staffing cost is one of the primary reasons why startups outsource business process services. Moreover, 59% of companies cited that cost reduction is the major motivation for considering outsourcing. Through outsourcing, you can free from hiring permanent staff for some major operations. In the long run, it reduces labor costs and other employee benefits like insurance, travel fees, gratuity benefits, etc. instead of hiring an employee of the handle just one task, you can hire an entire experienced and knowledgeable team for the same basic pay. It improves the flexibility and scalability of startups.
You can focus more on core responsibilities
Startups commence their journey with a limited number of employees, handling basic functions and departments. But, as the business grows, so does the list of tasks. It burgeons on the need of hiring more employees to take up the increasing workload of responsibilities, which, most of the time, is not possible. By outsourcing the basic functions of your organization, you can leave a specialist BPO company to take care of them, wherein, you can focus on an important and specialized group of responsibilities. It improves the productivity of your company.
Improved efficiency
The top BPO for startups allows you to delegate the basic tasks to an accomplished third-party service provider, whereas, you can take up more meaningful and profit-generating roles of your business. Eventually, it allows you to expand to new markets without breaking a bank. Since the business process outsourcing company for startups will have the people, process, and equipment in place, you can efficiently plan your time in taking over more talented operations. By outsourcing the day-to-day back-office tasks, startups have more time to focus on generating income. You'll save money, avoid stress, and spend your energy on tasks that can change the dynamics of your company.
Take managed risks
A good offer and company can make any employee look for a change. When an employee leaves a company, all the money spend on their hiring and training goes down the drain. It disrupts the turnover causing your operations to malfunction.
Outsourcing brings consistency quotient in your business. You don't have to worry about employees hiring and firing since all that scramble is to be handled by the outsourced company. You'll receive quality results irrespective of the employee handling your tasks. This ensures the smooth running of your business with a static costs model.
What Are The Disadvantages Of Outsourcing Business Process Services For Startups?
While every process has its merits and demerits, so does outsourcing business process services. Firstly, your financial data is completely exposed, disrupting the confidential information of your company. Secondly, sometimes operations that incur longer delivery frames owing to the wrong categorization of responsibilities. Such aspects are easy to be regulated in an in-house team. And thirdly, while outsourcing can be a cost-effective option for startups, there are some hidden costs involved when you sign a contract.
The Future Of Outsourcing Business Process Services For Startups
If you want to expand your business, improve your company's skillset, and hire affordable services, then outsourcing business process services is a definite win for startups.