1540 Views
Over recent years consumer habits have changed. Individuals want to purchase items online and receive a similar service level of service to that which they experience when shopping in a physical outlet.
Low barriers to entry for eCommerce and the ability to set up an online store in less than a week has seen innovation placed at the forefront of these changes resulting in a significant increase in worldwide yearly eCommerce revenues to over 3.5 trillion US dollars. 
If your eCommerce revenue isn't growing exponentially year on year, then customers who might have bought from you are most likely buying from the competition. If consumers don't feel appreciated or can't find answers to their questions, then they are probably going to find those answers somewhere else.
Consumer behavior is changing, and businesses need to adapt. And, one such method is by investing in chatbot services to improve customer buying behaviour.
The Rise of Chatbots
With 97% of Americans sending a text message at least once a day and the growth of messenger apps leading to 41 million messages being sent out every minute, the channels of communication and engagement have shifted.
Customers want personalization communication, and they want it right now. They won't wait on hold on the phone or hang around for someone to email them back later.  
That is why many eCommerce owners create a chatbot for their website. They understand the world is changing and that companies need to change with consumer habits. If they don't, they might end up with the likes of Blockbuster and Kodak: failed businesses that were too scared to change.
The chatbot is a  computer program that have a simple job: mimic natural conversations that happen between a customer and an agent. The program does this by using a chat interface to communicate the customer using popular apps like WhatsApp, Facebook Messenger and Telegram.
These apps can all be integrated with a website so the customer can ask questions and have a conversation right there on their device, resulting in a seamless experience.
Research by Forester concluded that messaging was ranked as the number one communication tool for consumers, so it's little surprise that marketers and business owners have capitalized on this method to help generate more revenue.
Chatbots are also used by marketers to personalize adverts and marketing messages for consumers.  
How Chatbots are Used in eCommerce
There are many ways chatbots can help an eCommerce business grow and thrive, such as being used in all of the attraction and conversion stages of the customer buying process.
Let's look at some of the benefits of using chatbots in an eCommerce business.
Lead Generation And Nurturing
Lots of companies use chatbots to attract and nurture leads. An example of a large organization doing this is LEGO's use of chatbot Ralph, which helped answer questions quickly. A decision that helped the company increase revenues significantly.
The goal of advertising on a platform like Facebook Messenger is to generate conversations between the business and a customer. To interact with customers on a more personalized level so they feel valued more than a competitor who treats them like a number on a list.
Repeat business can also be generated through Facebook messenger advertising. After a customer buys a product, chatbots can be used to gather customer feedback, ask for a photo or video testimonial about their purchase, and provide information about future sales, deals and discounts.
24/7 support
An eCommerce website is live 24 hours a day, seven days a week, which means customers can be looking through product ranges at any time. Functional chatbot automation can expand communication with a customer and answer their questions much better than any FAQ page, and it can also influence them to make a purchase.
In much of society, people expect things to happen today. With the likes of Amazon's same-day delivery service—and with many physical stores opening 24 hours a day—people want things now.
Shift workers don't want to make a purchase when they should be sleeping or ask a question before clicking the buy button and then wait for ages to get a reply. Buyers want to spend their money, but only if they are confident about the company they are buying from offers the support level they need.
A 24/7 chatbot can help reduce the amount of time a buyer waits before confidently heading to the checkout page.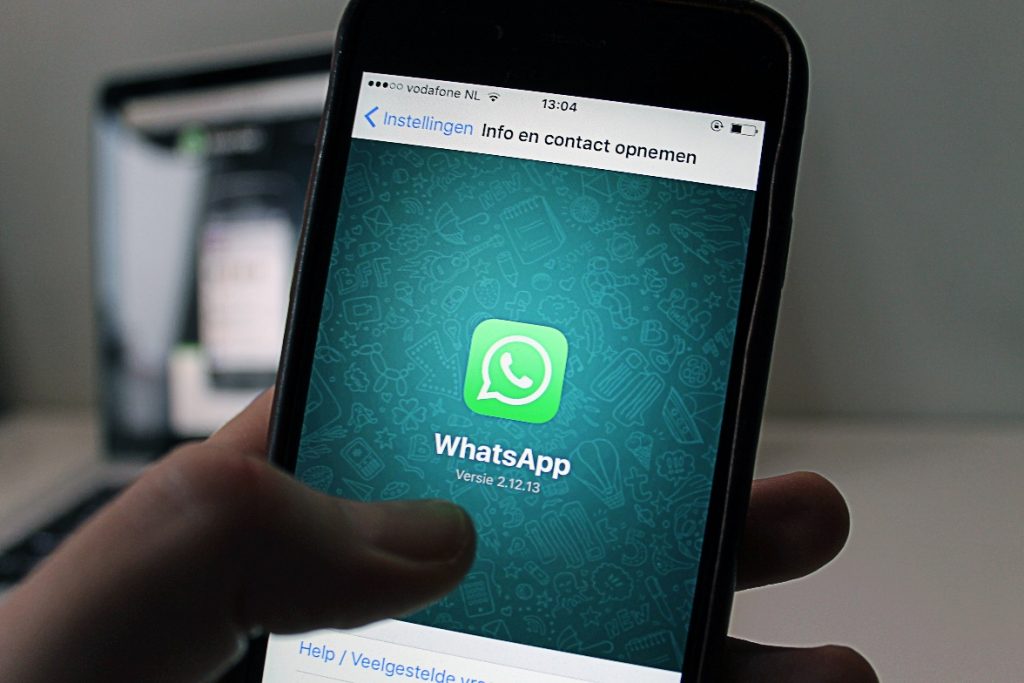 (image free to use from Pexels)
Quick Answers
eCommerce visitor can become lost in the maze of product choices. A chatbot can help to answer any questions on the range of products on offer and with making decisions.
Which helps visitors decide to purchase as soon as they have a concern or query answered.
People shop online today and expect a delivery within a day or two. That means customers won't wait around for an answer to their question. If they are confused, then they may end up going to a competitor.
How long will consumers wait? Research by Hubspot suggests that consumers will wait around 10 minutes for an answer to their question. After that time, there is the potential a sale will be lost forever. 
Cart Recovery
Chatbots can remind customers about any items they left in their cart, with individuals returning to purchase items in their abandoned cart being a great source of revenue.
On many occasions, this nudge is all that a customer needs to buy. Considering an estimated 75% of all carts are abandoned during shopping, cart recovery chatbots are a crucial tool for eCommerce owners.
Some e-tailers use coupons or discount codes to incentivize these purchases. This is important when we look at the data, which show 15 million more people (on top of the 140 million people) are actively using digital coupons in the United States.
Scalability
Have a vast marketing campaign or launch coming up? That probably means lots of visitors to your website with similar questions.
Chatbots help to communicate and answer buyer questions. Lots of consumers have similar questions but want a personalized experience wherever they go. Most millennials expect a personalized experience.
With chatbots, this personalized experience can be taken to a new level with the system being programmed to do whatever you want it to.
Some interactions, such as questions on the same topic, can be repetitive. If thousands of people are asking the same questions every week, it makes sense to use a chatbot to manage them. Setup is simple to do, and the system can manage multiple conversations at the same time, all with instant replies.
Improve Customer Satisfaction
In general, most businesses are reactive when it comes to customer service: replying to emails or picking up the phone when someone has a query. Brands can't act passively anymore, and they need to anticipate and engage customers when individuals want it the most.
Chatbots help customers feel appreciated and cared for through proactive and personalized messaging. At scale, these can help improve customer satisfaction and retention levels.
This is important if you want to prevent visitors from buying from your competitors. If this happens, then it will just add to the $83 billion of lost revenue US businesses see because consumers felt they received poor customer experience. There is also data from the fashion industry that shows 75% of consumers want companies to personalize shopping experiences online. Chatbots are an ideal tool to help with this.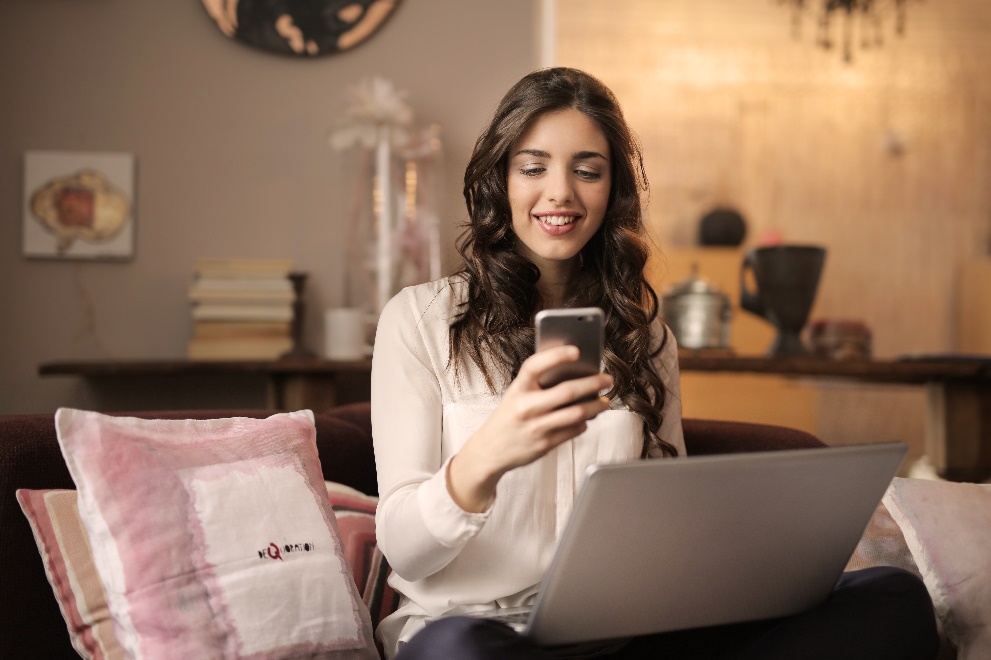 (image free to use from Pexels)
Boosting Website Sales
Chatbots can help boost the engagement rate on an eCommerce website, leading to an increase in sales volume.
A website chatbot can remember individual visitors and whether they have saved an item (or two) in their cart, or if they buy a product regularly. The chatbot can then prompt the visitor with a message offering a discount code.
These coupons feel personalized to the customer and can be programmed for different scenarios and experiences. The result is a reduction in shopping cart abandonment and prevention in some of the nearly $4 trillion of lost sales through abandoned carts every year.
Save Money
New eCommerce business owners are seldom aware of the added costs that can quickly escalate through customer service activities. Efficient chatbots mean fewer humans are required to support customers, which allows you to focus more time on other conversion optimization activities.
In general, expenses will add up over time, but with chatbots requiring a one-time investment and low-level upkeep costs, a business will save on staffing costs in the longer term.
Concluding Thoughts
Growing revenues and keeping costs low—while maintaining customer satisfaction levels high—is what every eCommerce owner wants. You are competing with large multi-national businesses like Amazon, but you have a unique advantage: you know about chatbots and how they can help you stay ahead of the curve.
Integrating one or more chatbots into your eCommerce website and mixing them into an overall digital strategy will help increase customer satisfaction and buyer experience.
Ultimately, if you serve your customers by answering their questions within 10 minutes using a chatbot—and retain a hybrid model of engagement and experience—then you will be on track to increase revenue and growing your eCommerce business.