4133 Views
The rising wave of digital transformation has triggered path-breaking changes across the industrial spectrum. Software application development has also come a long way-from off-the-shelf software packages to customized application development, the industry is evolving by leaps and bounds.
In order to keep pace with this change and reap maximum benefit from it, businesses need to be aware of the trends prevalent in custom software application development.
Here's the list of the top trends for 2020 and beyond:
1) Growing Prominence of Open-Source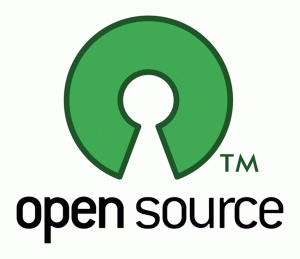 Around a decade back, the open-source technology was looked upon with skepticism. It was primarily used by beginner software developers to try and build applications for free. The balance has tilted in favor of open-source: today, more than 95% of the businesses use open-source in their enterprise technology stack in one form or the other.
Read: What are the advantages of open-source software in the enterprise?
In fact, most of the leading application development platforms, be it Java, PHP, Hadoop, Angular or React are all open-source. Technology behemoths including the likes of Google and Facebook contribute significantly to the growth of many open-source communities.
In words of noted open-source developer and attorney Ben Balter,
"Open source isn't a fad, or a bunch of hippies out in California passing around tie-dye laptops like they would illicit substances. Open source is how modern organisations, and increasingly more traditional organisations build software."
2) Progressive Web Apps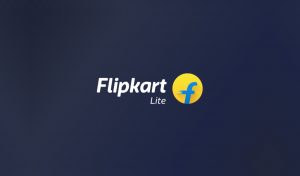 Progressive Web Apps are a hybrid of web and mobile apps. A PWA can be considered as a website built using web technologies that has the look and feel of an app. The pillar of any PWA is its script called service worker that runs in the background separate from the web app.
Unlike a traditional app that needs to be downloaded and installed, a PWA can be used directly. They can be added to a user's home screen for easy access.
Because they are 'progressive', they can work on any device and browser. PWAs are also discoverable on search engines. Unlike native apps, they work even in low connectivity and offline mode.
Easy to develop and maintain, PWAs have caught the attention of businesses in recent years. India's prominent e-commerce retailer Flipkart reported a whopping 70% increase in conversions post launch of its PWA Flipkart-Lite.
3) Automation Testing on the Rise
The nightmare of every technician is to finish the manual testing process of the software they just created. Testing is a vital part. This makes sure that the software is free of bugs and is ready for public use. However manual testing is a thing of the past. Automation testing is the way to go. Here the automation process is scripted which saves more time and is more efficient. The cherry on top is with an automation testing guide anyone can master this art. The Software Testing Market size exceeded USD 40 billion in 2019. And is expected to grow at a CAGR of over 6% from 2020 to 2026.
4) Artificial Intelligence-Centered Development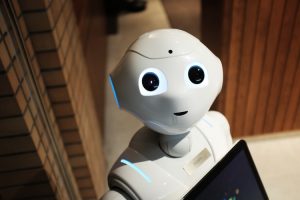 Artificial Intelligence (AI) is an integral component of all digital platforms that people use today. Businesses are trying to integrate advanced machine learning capabilities into their applications in a bid to offer exceptional user experience. AI-powered chatbots, for instance, help businesses serve hundreds of customers easily.
Read: 10 Powerful Examples of Artificial Intelligence in Use Today
To keep pace with this growing trend, software development companies need to write code that integrates well with self-learning algorithms. They have to concentrate their efforts on creating meaningful front-ends that resonate AI actions, back-ends that supplement complex AI algorithms and databases that can be handled by AI systems to create a fulfilling experience.
5) Cloud Computing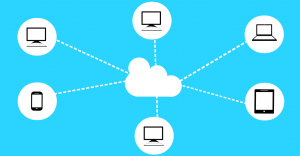 Cloud computing has facilitated the custom software application development by providing everything from infrastructure and platforms to software. Organizations have woken up to the inevitability of the cloud and are deploying diverse cloud computing models (IaaS, PaaS and SaaS) to optimize development, testing, storage, analytics and even disaster recovery.
The cloud equips custom software application development companies with scalable, on-demand resources that help them execute projects in a hassle-free manner. It also ensures global availability allowing their employees to work and coordinate from any location.
In light of the benefits it confers upon businesses, the cloud will only gain more traction in the years to come.
Read: Top 5 Cloud Computing Predictions for 2020
6) Internet of Things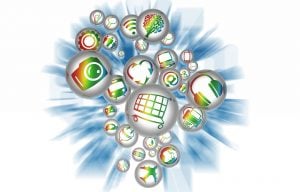 In this hyper-connected digital era, internet-connected devices are no longer restricted to computers and smartphones. Bluetooth trackers, smart home appliances, wearables and a broad range of other devices are now connected to the internet and fall under the umbrella of the Internet of Things (IoT). These devices have diverse applications in both customer and industrial domains.
IoT is experiencing massive demand in areas of safety and customer experience-evident by the exponential rise in the number of connected devices. In fact, Gartner has estimated that there will be over 20.4 billion connected devices by 2020.
With connected devices getting mainstreamed, developers need to be more circumspect in identifying how they need to program these devices so that users can control them easily.
7) Mixed Reality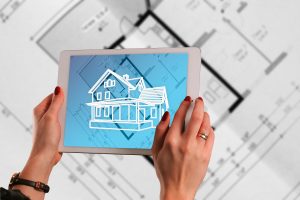 Mixed Reality (MR) refers to the combination of the twin technologies of Augmented Reality (AR) and Virtual Reality (VR). The global market for mixed reality is estimated to touch $9.9 billion by 2023.
AR deploys computerized simulation and techniques like image and speech recognition to add a virtual display on the top of real surroundings and deliver an enhanced view of the world. Because AR can be easily integrated with smartphone applications and doesn't require specialized hardware, application developers are vying to create their own AR applications.
As far as VR is concerned, it has been extensively used in gaming and entertainment so far, but more innovative applications of the technology are expected to pop up in the days to come. Walmart, for instance, has started experimenting with VR for employee assessment. The retail giant is using a virtual-reality headset Oculus Go to identify the instincts of its employees in a simulated environment. The VR tool tests how well the employees react in certain scenarios and how familiar they are with the store's departments.
Read: Walmart has added virtual reality to its assessment of an employee's potential
8) Cybersecurity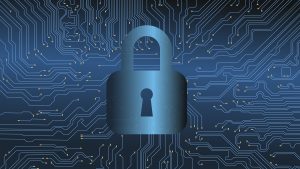 As the world is getting more connected, concerns regarding data leakage, data loss and user privacy are becoming commonplace. As per a study by the University of Maryland, there's a hacker attack every 39 seconds-this underlines the need for augmenting cybersecurity measures to prevent the leakage of critical data.
Even the slightest vulnerabilities in the code of your application can offer an opportunity to hackers and cybercriminals to sabotage your business. Custom software application development, therefore, needs to focus on writing code that not only delivers an unparalleled user experience but also follows robust security standards to avert unsavory incidents.
Wrapping it up
In an age where new developments are changing the face of technology every minute, it's vital that custom software application development companies stay abreast of the latest trends and incorporate them into their roadmap. Businesses need to capitalize on these trends in order to stay relevant in the current times and avoid drastic repercussions.