3586 Views
With over 2.2 million apps on App Store alone, getting your app recognized can be a huge deal.
Even with the best mobile app development services at your end, marketing your app is going to be a tedious task.
You need to understand the various ways by which you can get the user's attention and earn downloads.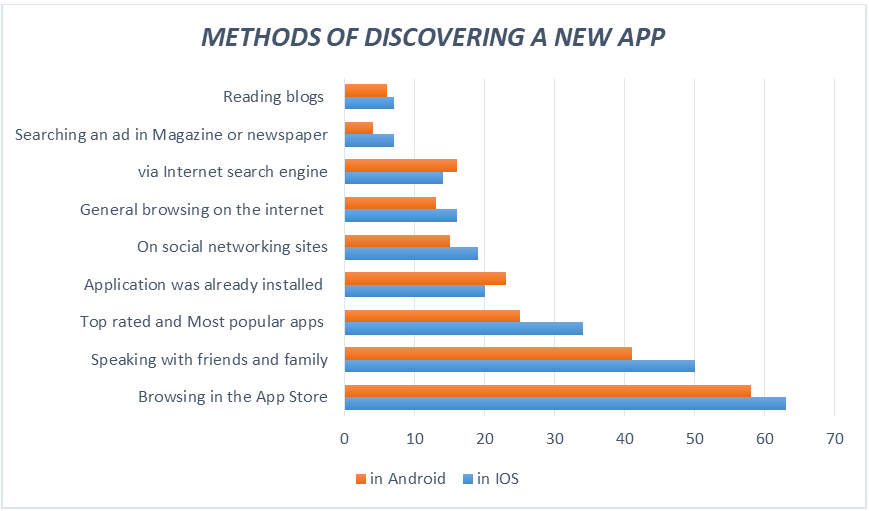 But did you know that there are ways that can improve your visibility on the App Store through ASO?
The most common method of discovering a new app is by browsing in the App Store, for both iOS and Android.
What Is ASO?
ASO, also known as App Store Optimization, is a process of optimizing mobile apps to rank higher in the App Store and Play store search results.
The higher your app ranks on the search store, the more visible to your potential customers.
The more visibility, the better the traffic.
The more the traffic, the better downloads.
Consequently, the app will earn more revenue from users.
It seems straightforward, right?
However, the process is not that simple.
Most of the mobile application services seem to overlook this task. Once the initial development process is complete, and the app is uploaded, companies start focusing on the marketing techniques and the various platforms that can help the app in achieving widespread traction. Although practices like blogging, social media, paid advertising, email marketing, etc., are all very effective techniques, you have to consider the possibility of improving your app's performance on the App Store.
No matter if you nail your social media marketing strategies and users start flocking to the App Store searching your app, the choice of poor screenshots, ambiguous descriptions, and negative reviews are going to force their quit from the downloading process. Don't forget that the final start of any app marketing funnel is to download the app. So, most of the business productivity depends on your app's effectiveness on the App Store.
You probably might have a hundred questions as to how does it work? Is it really worth the effort? Where should I begin? Do I have to hire someone for the process?
Don't worry! This guide will explain to you how to grow your mobile app business through App Store Optimization.
Why Is ASO An Important Part of Mobile Marketing Strategy?
There is very stiff competition in the domain of mobile apps. With millions of apps on the App Store and most of them resembling one another, getting your app to be recognized by the public is a difficult task.
This is where the real competition starts.
Do you know that 67% of the app downloads come from within the app store searches?
This means, the most common method of downloading new apps in to launch an in-store search for them. If your app store page is not optimized, it is bound to fail in relevant searches and you could be losing thousands of downloads too.
If ASO is properly followed, it will not only let your app rank higher in the App Store but improve the Click-through-rate (CTR) as well.
What Is The Difference Between ASO And SEO?
There is actually not much difference between ASO and SEO.
ASO can be referred to as the App Store SEO since both of them share similarities like keyword optimization, back-linking, and conversion optimization.
The only difference between ASO and SEO is in their ranking factors.
For SEO, Google algorithms consider 200 + aspects while ranking webpage.
For ASO, the list is shorter and it's not quite clear which factors make an important consideration.
| | | |
| --- | --- | --- |
| | SEO | ASO |
| Search engine | Google, Bing, Yahoo | Apple App Store, Google Play Store |
| On-page | Includes title tag, H1, H2, H3, keyword density, page speed, bounce rate | App Name, Description, Keywords, usage and quality metrics, uninstall rate |
| Off-page | Links, anchor text, social signals | Backlinks, ratings and reviews, download stats |
| Goals | More traffic and visitors | Downloads and more users |
Elements of ASO
So, you might think how does App Store Optimization work?
This section will explain to you the different elements of ASO.
Title: A keyword should be placed in the title. Use the one with the heaviest search traffic. You will have to research the one that can work with different searches and queries. The idea to get your app ranked higher in the search results and gain reviews.
As your app begins to be ranked higher, it gains more views and people start talking about it.
Then the word of mouth marketing also stands effective.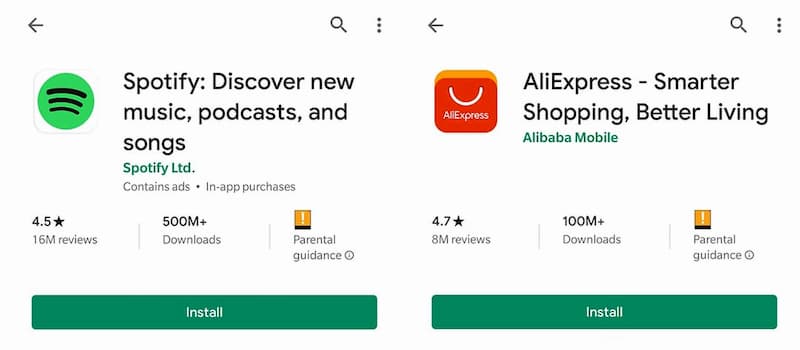 Keywords: Just like improving your search rankings on Google, App store optimization works in the same way. Keywords relevant to the target audience will improve your app rankings on the App Store.
Every marketer knows the importance of keywords for SERPs but, do you know just how important keywords are for ASO?
According to a study, it has been found that titles that have a search keyword in them show a 10.3% increase in their ranking on the search page.
So, how important is adding keywords to the title?
The answer is, Very important.
The total number of downloads: The number of downloads is very important for any app. You can't control them but you can control factors that will improve the number of downloads.
Ratings and reviews: This is also very important but difficult to control. Only by providing users with good experience, can you earn positive reviews about your app on the App Store.
How Does App Store Optimization Work?
Now, that you know the most important elements for App Store Optimization, let's dive into its process and working mechanism.
How can any mobile app development company improve its app's ranking on the App Store or the Play Store?
Establish a clear ASO strategy
It is important that you have a clear strategy in your mind before you get your app on-board. Do the market research and look for all the keywords that people use when searching for a similar app on the App Store. Once you have all that information, you can move on to the next step.
Pick the right name for your app
Deciphering the right name for your app is very important. It needs to be unique, appealing, and provide you with a higher recognition value as well.
Also, you need to consider the character count when thinking of a name. For Google Play Store, it is 50 characters and for Apple app Store, it is 30 characters.
Try a name that lets you connect with your audience, something that has a catchy and trending name. It is also related to the business the app is being launched for.
Indulge in Keyword research
Although the keyword research has been explained before, the following are some questions that will help you in finding the right keywords for your app.
What are the main features of the app?
What other synonyms can describe its features?
Are there any similar apps? If yes, and what are they?
What is the sub-category of the app?
Which other terms can users use to describe your app?
Searching for the right keywords is not a one-time process, it is something that you will optimize until the time the app is functional. Various apps can help you to track the right keywords, analyze them, and get recommendations on how to improve your app rankings.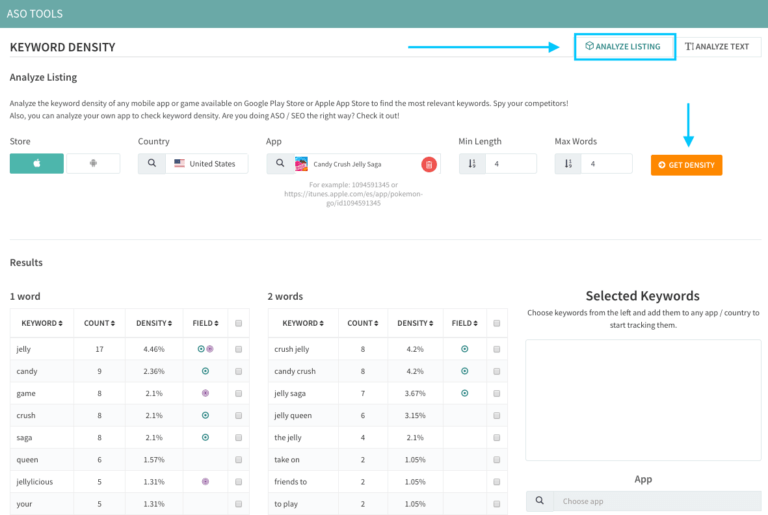 The perfect app description
Just like the metadata of your blog, the app description is the most essential part of your app. It helps the users will all the information about your app and entails its unique features as well. What you need to know is that the app description is not just about the users but for the App Store algorithm as well.
Talking about Google Play Store, Google users the description to index your app when people search for similar ones. Now, this doesn't mean that you will all the keywords in the description and people can come running to your app. You need to incorporate keywords naturally in a sentence.
For Apple App Store, keywords in the description are less relevant. But it is still great to attract users to download your app.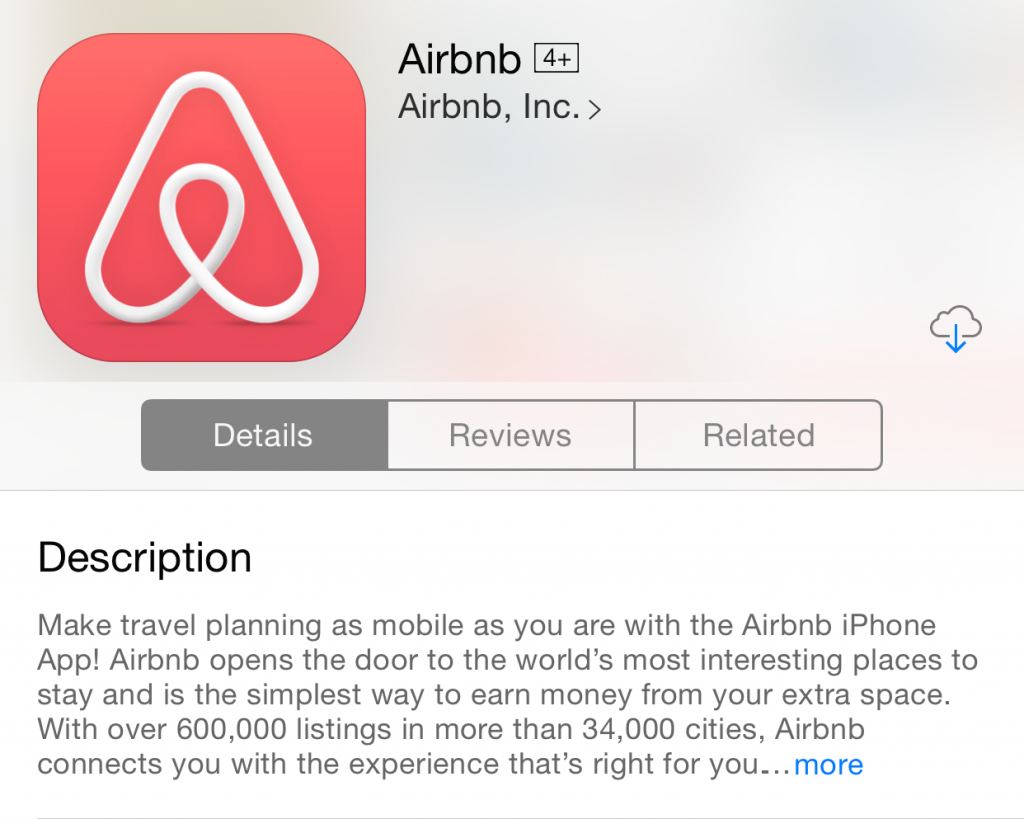 The right App icon
Visuals and creative assets are not just everything about the icon. You need to test colors that might work for the user if the information in the icon is worth it, and how differently can you design the icon.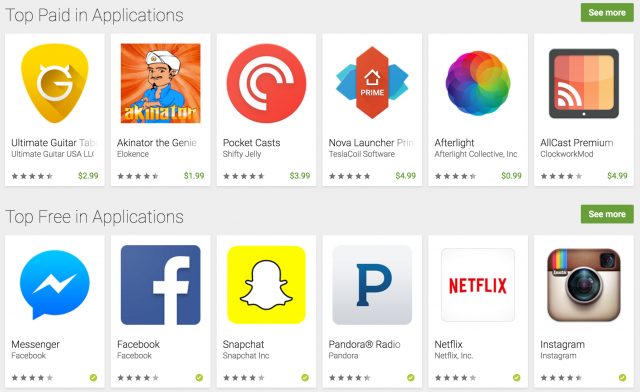 App screenshots and views
Visual communication is the best way to get users involved with your app. Once you have your app page ready, you need to add visuals or screenshots to it. This might not affect the ranking of your app, but they do play an important role in App Store optimization. Images of your app let users demonstrate the functionality of your application.
It is said, 50% of people base their first decision about any app based on its images and visuals.
No matter if you use a portrait or a landscape layout, the idea is to see which one of them works the best for the customers. Consider this as a way of visually explaining your app. The images will play a new story for the user.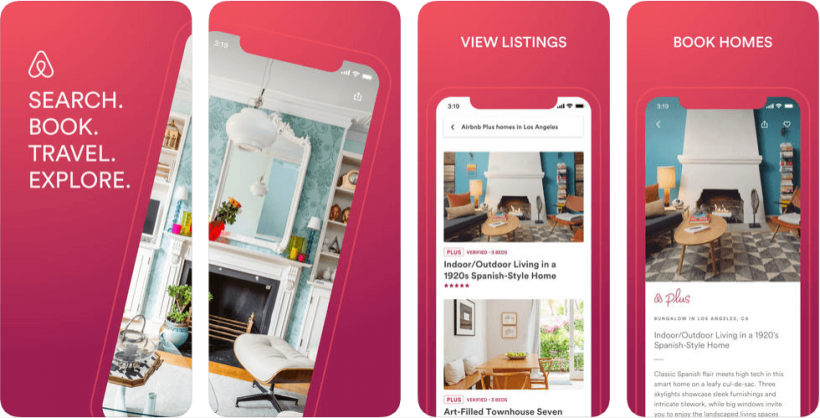 Work on the ratings and reviews
Feedback is the most necessary part of any application. ASO stands on the same road. Until you know how your users feel about your app, you cannot work on improvements and earn higher ranks. Remember, no product is perfect and it keeps changing every time. That is why you get so many updates of all the applications installed on your phone.
80% of the users read at least one review before they download your app. It is essential to reply to negative reviews as well. This shows that you care about your app and are there to fix any negative user experience.
Ace Your Mobile Marketing With ASO
ASO has several advantages including improving your visibility on the App Store, getting your app discovered by the relevant users, increase in organic downloads, cut the user acquisition costs, increase your user base worldwide, and increase your revenue and conversion rate. If you want to start marketing your app from scratch, it begins with App Store Optimization. Since most of the mobile application development companies generally ignore it, consider ASO to be your secret weapon.
Effective marketing begins from the source. Improving your reach on the App Store and Play Store is going to make all the difference to your app's ranking and revenue power.