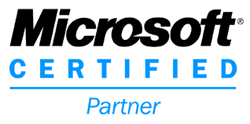 Go4Customer announced the setting up of its new outsourcing delivery centre at Gurgaon with a total capacity of 150 seats. Anuj Bairathi, Head (operations), Go4Customer, said, "The launching of our operations in Gurgaon would lead to overall growth due to synergy between both the centres in various areas." The new set up will be operational in March 2007.
Mr. Bairathi said new unit at Gurgaon would be catering to the USA, UK, and Canada and Australia market and would be a business process outsourcing centre. This new state of the art facility is a full-service BPO operation, offering customer service, technical support and back-office transaction processing services.
It is our vision to make Go4customer, Gurgaon, the most admired BPO Company in the region. Going forward, we expect Go4customer, Gurgaon to become a key node in our global service delivery network".